"Best item #ts1499 long sleeve version!
Romantic knit top with
sheer sleeves embroidery"
♥ MD COMMENT
The knit top is great to match with any bottom or
you can also layer it with a sleeveless top
to emphasize the sleeve details.
The top falls naturally along the body line
that gives a comfortable fit.
* Please note that the sleeve length
may differ according to body size.
♥ DETAIL TIP
This top is made with ribbed knit bodice
and sheer fabric for the sleeves.
It creates a comfortable slim fit and comes
with 3 different colors: white, black and pink.
Feel free to choose according to your style.
♥ SIZE TIP
It's prepared in FREE size
so please refer to the detailed size below.
The model's height is
163 cm with a body size of 44
It's recommended for size 44~66
* Please note that size and fit will differ
according to individual body shape.
★ To prevent damage to fabric, please only do
dry cleaning or wash separately.
────────────────────────
MATERIAL :
VISCOSE 66% + NYLON 34%
SLEEVE - POLYESTER 100%
Material : average, Transparency : lightly sheer (sleeves-sheer)
Flexibility : average, Linings : none
Washing method : dry clean, separate wash, no ironing
Please avoid using washing machine and dryer.
────────────────────────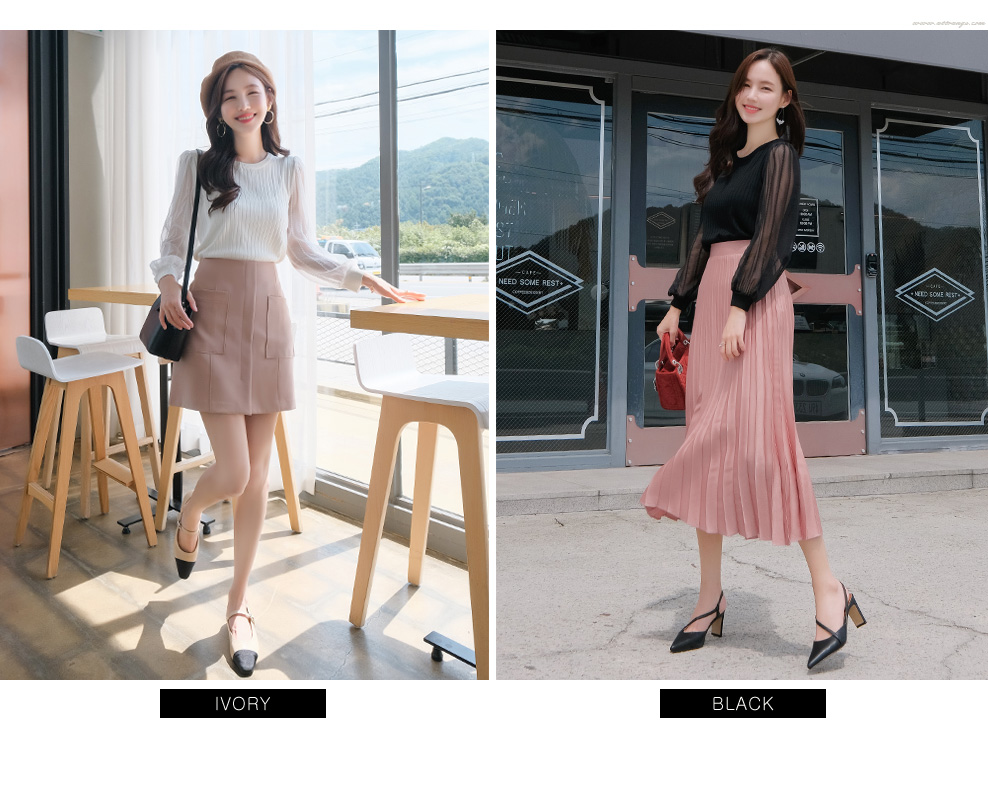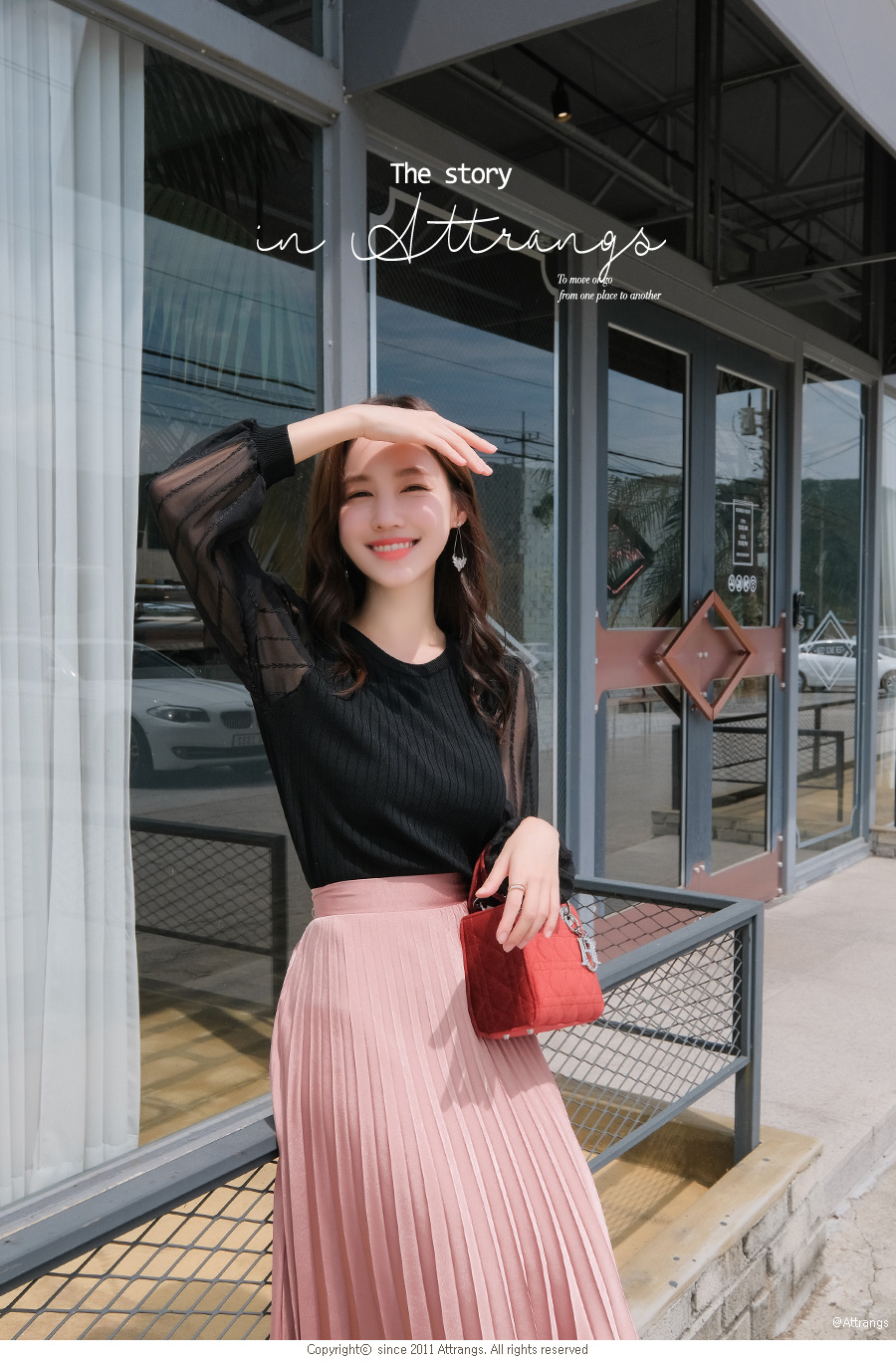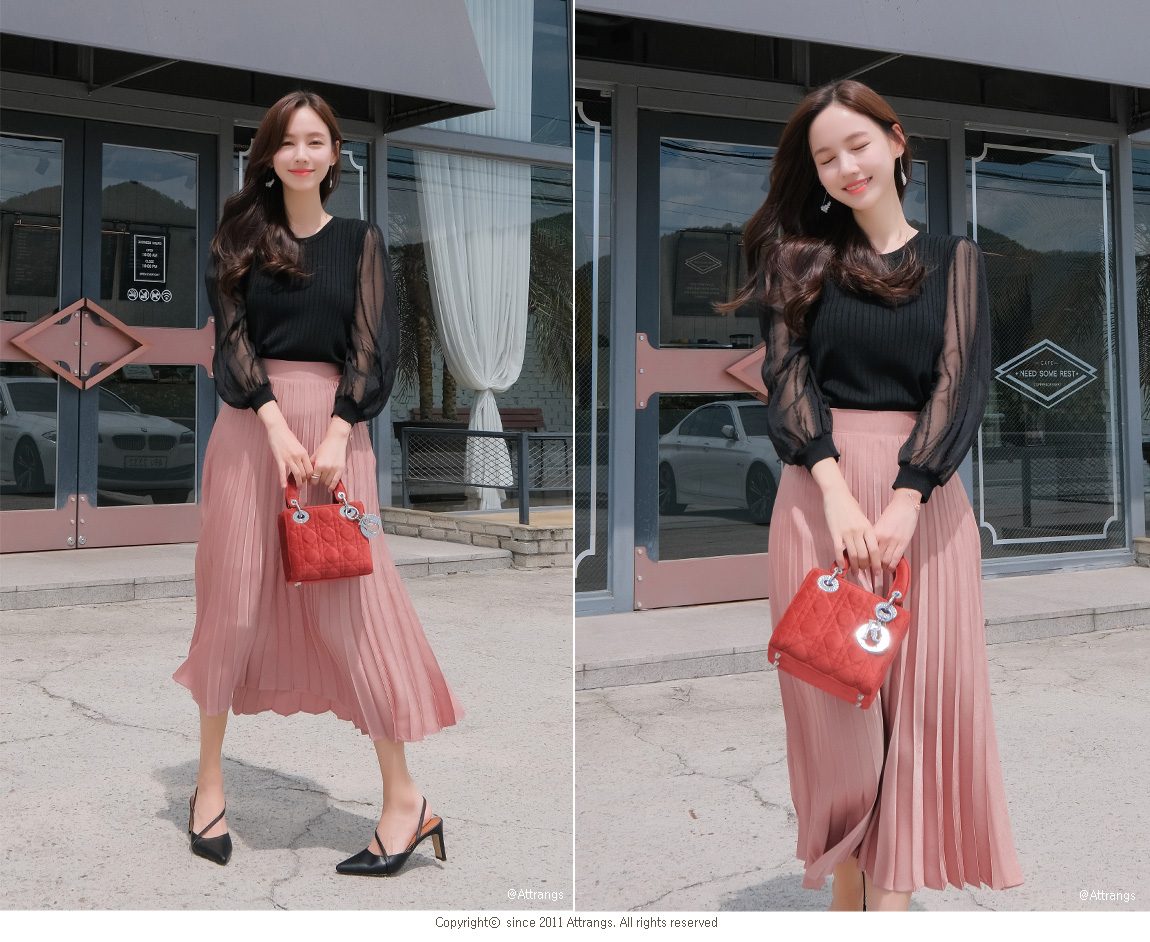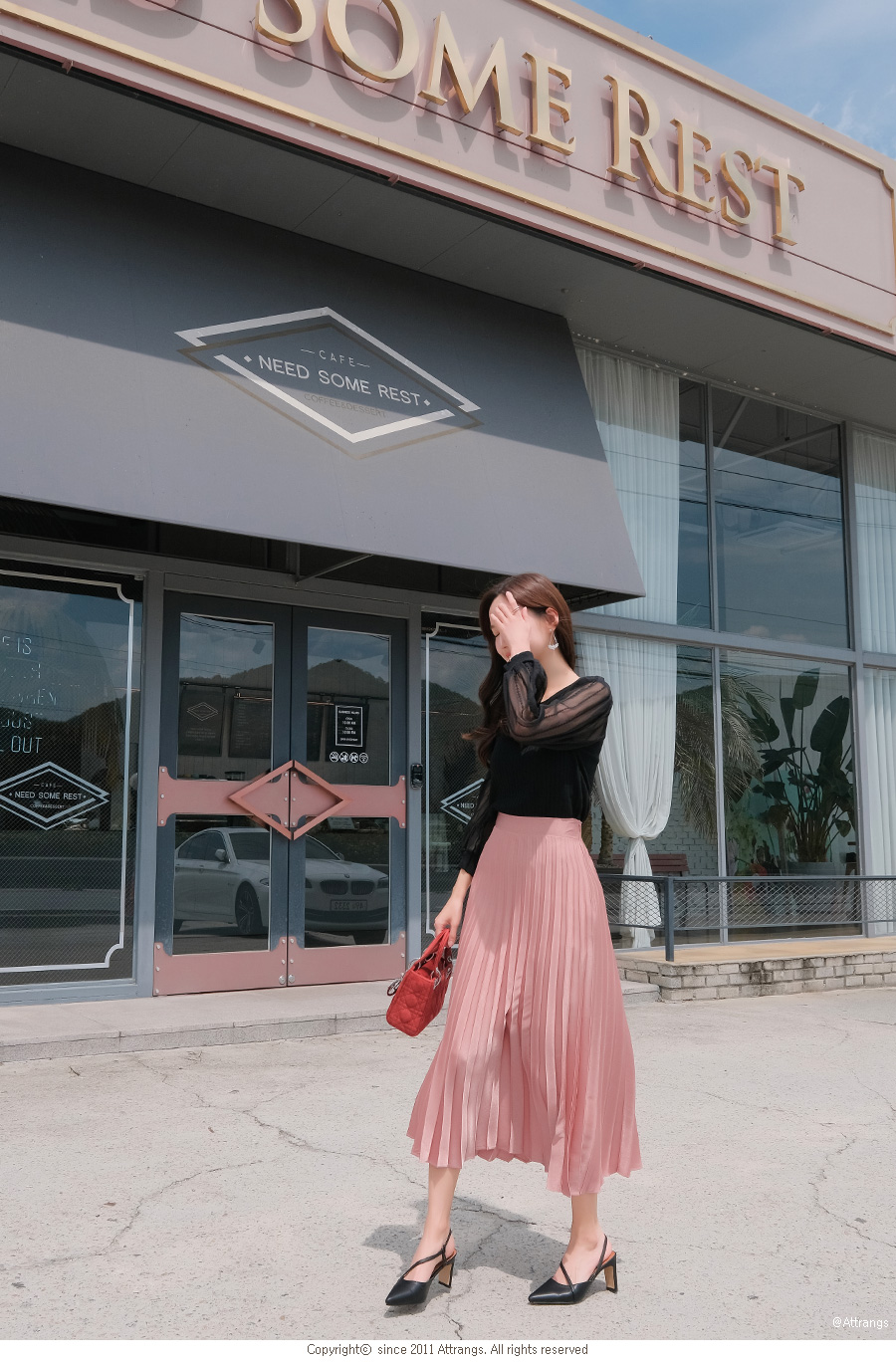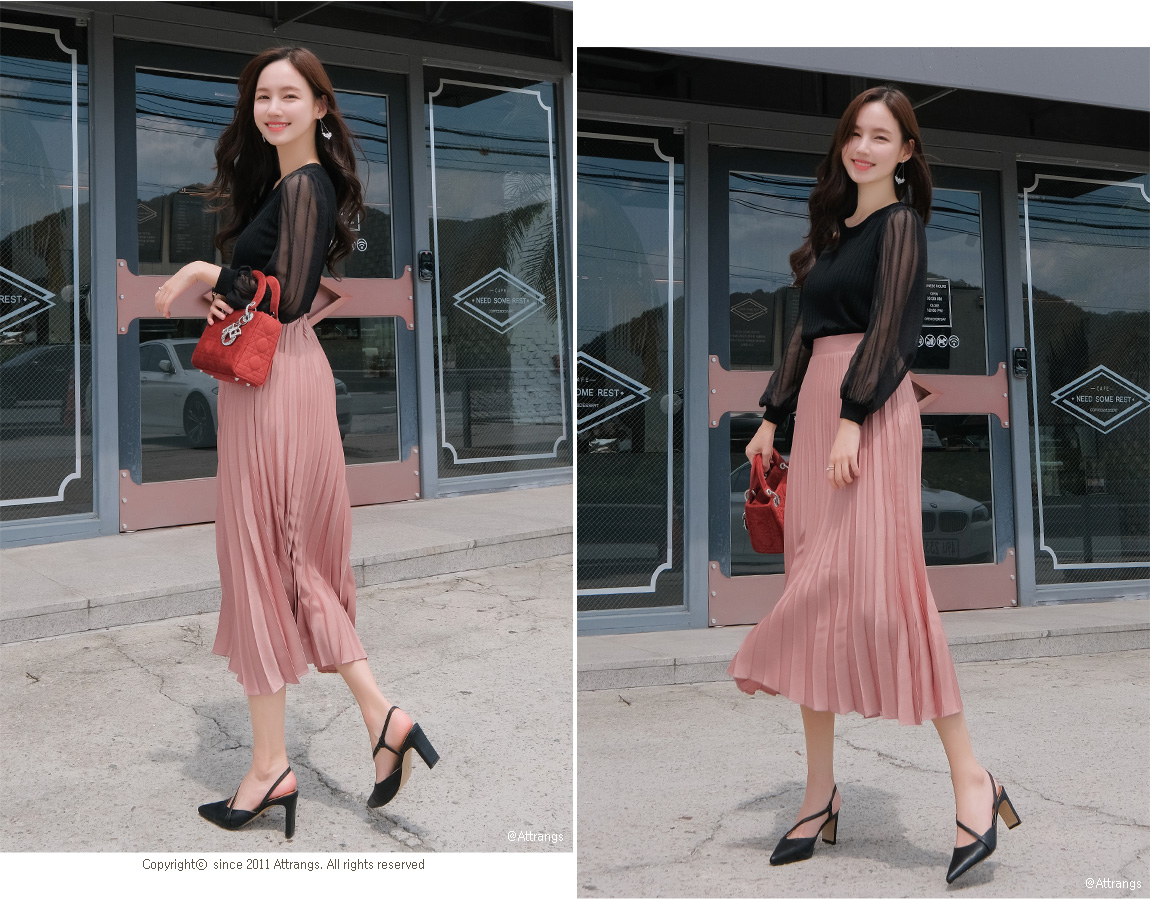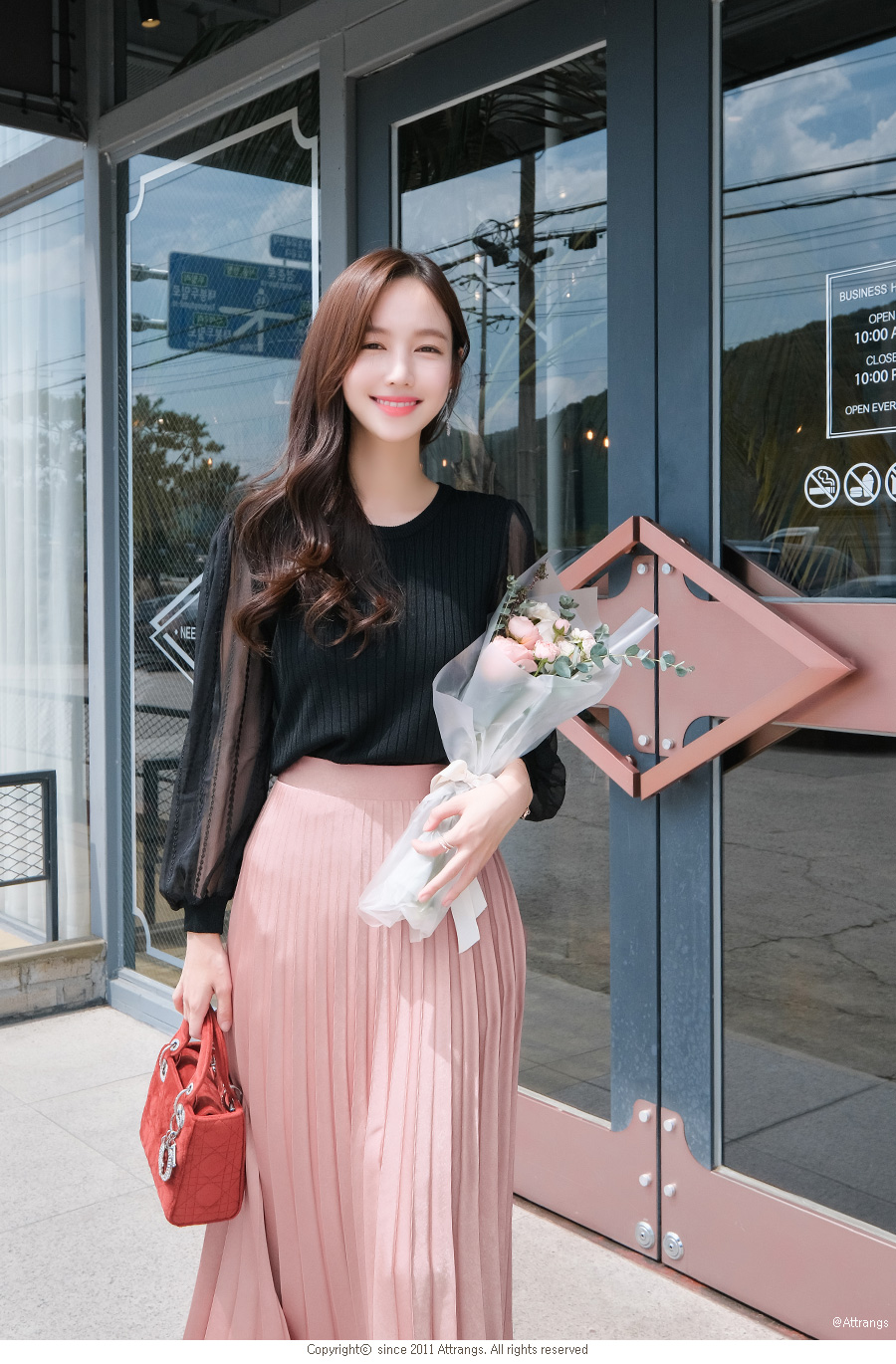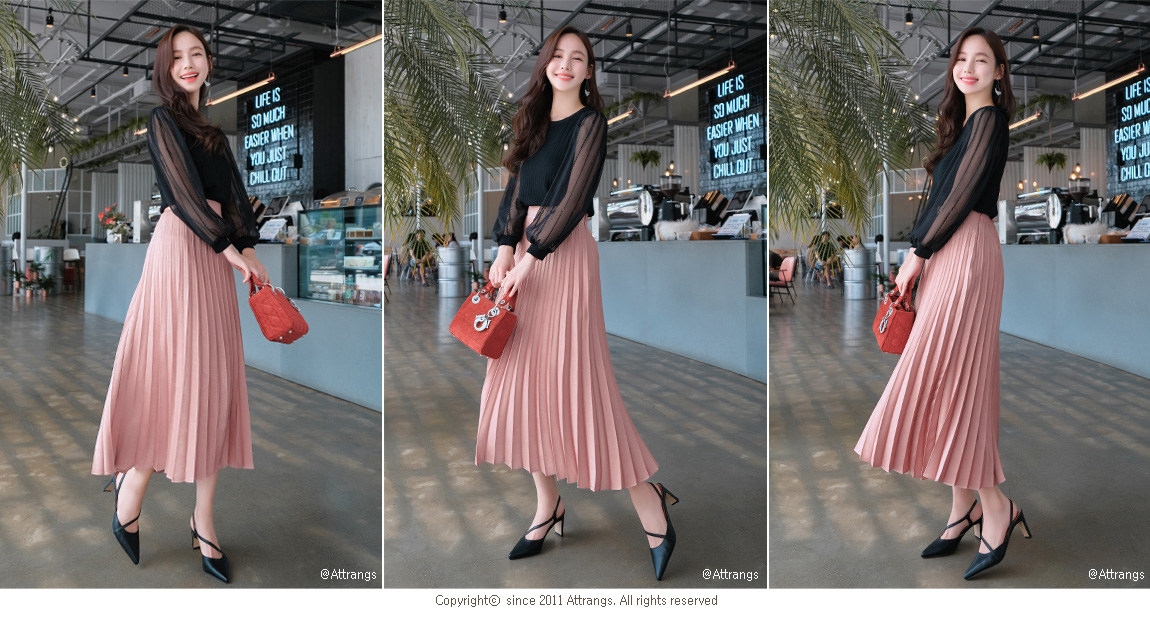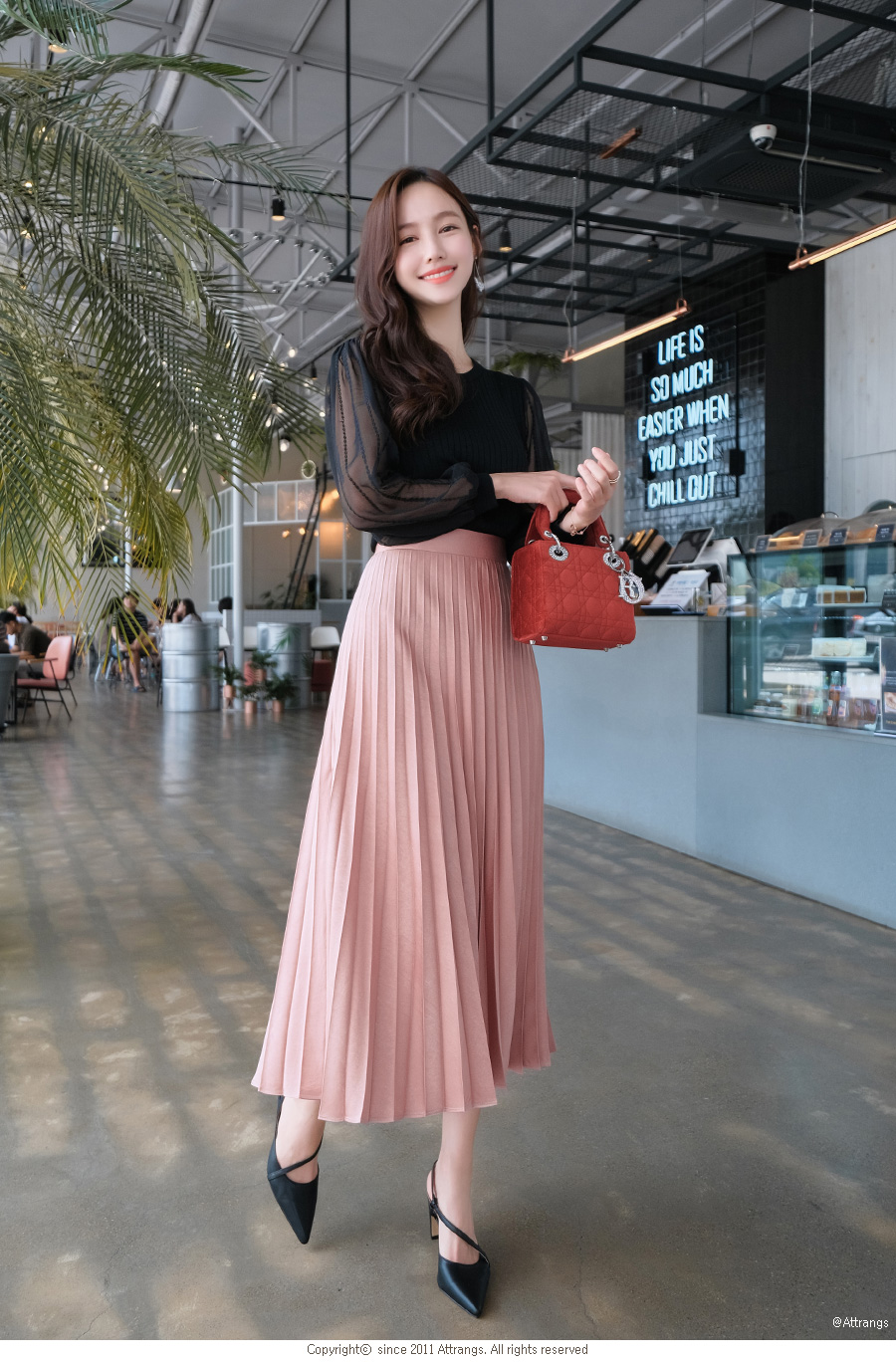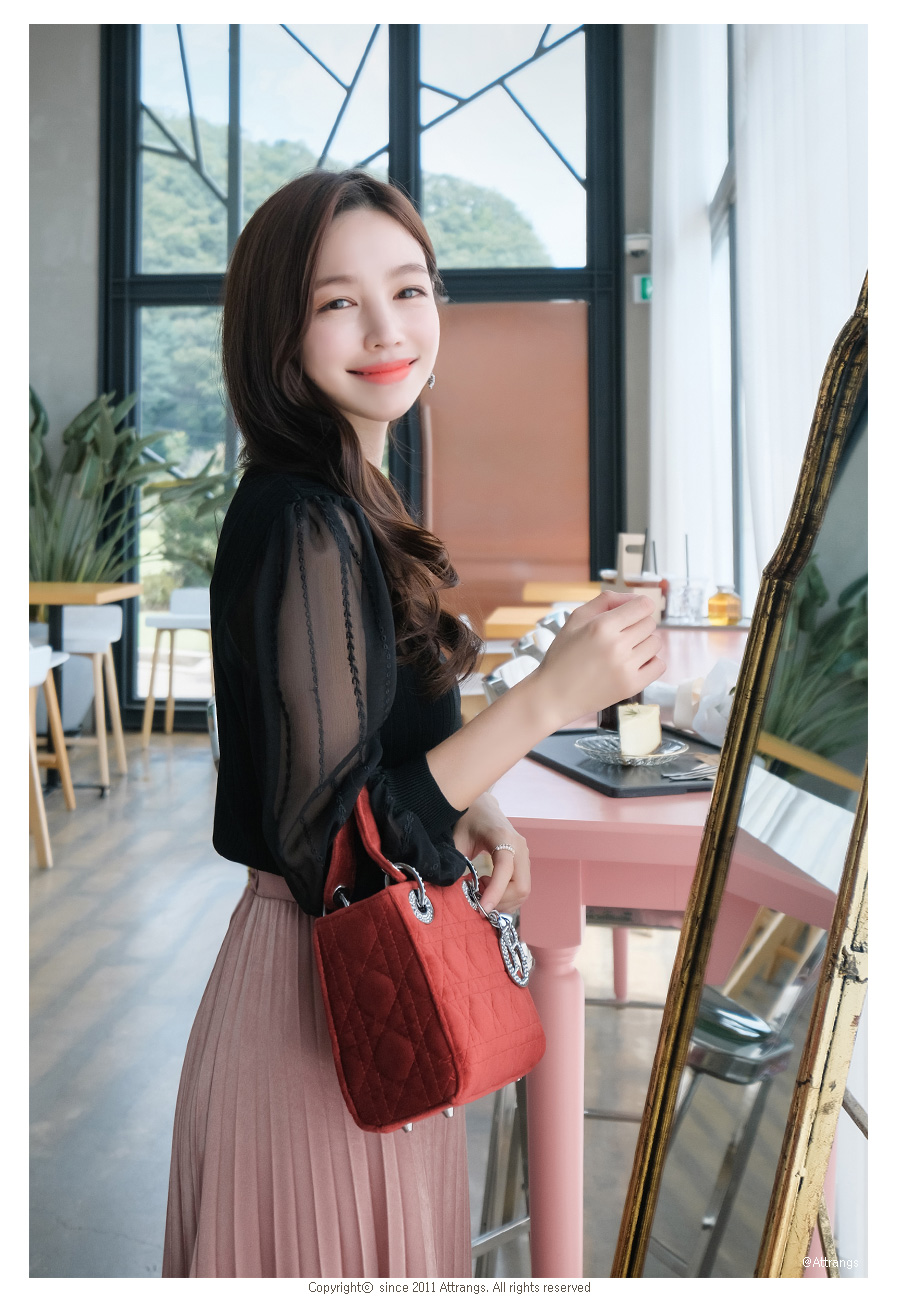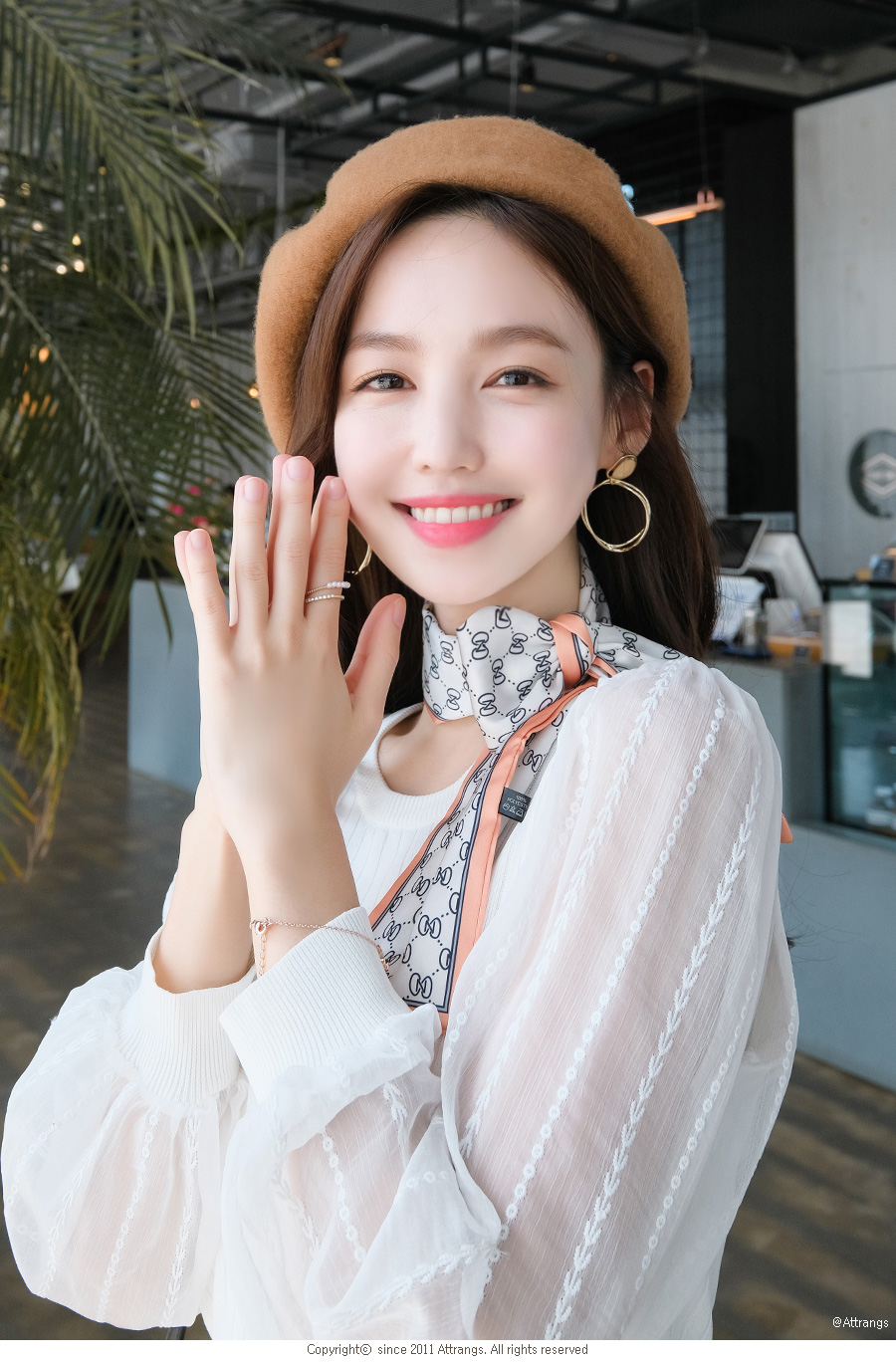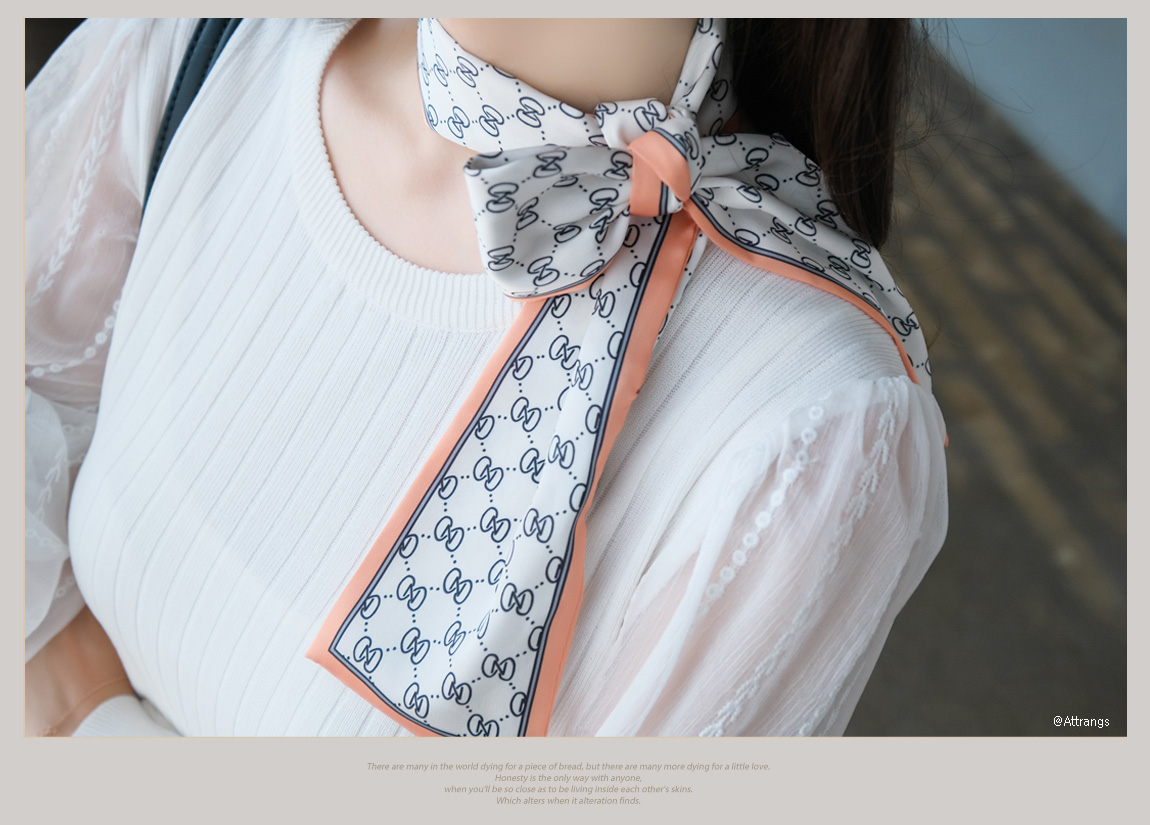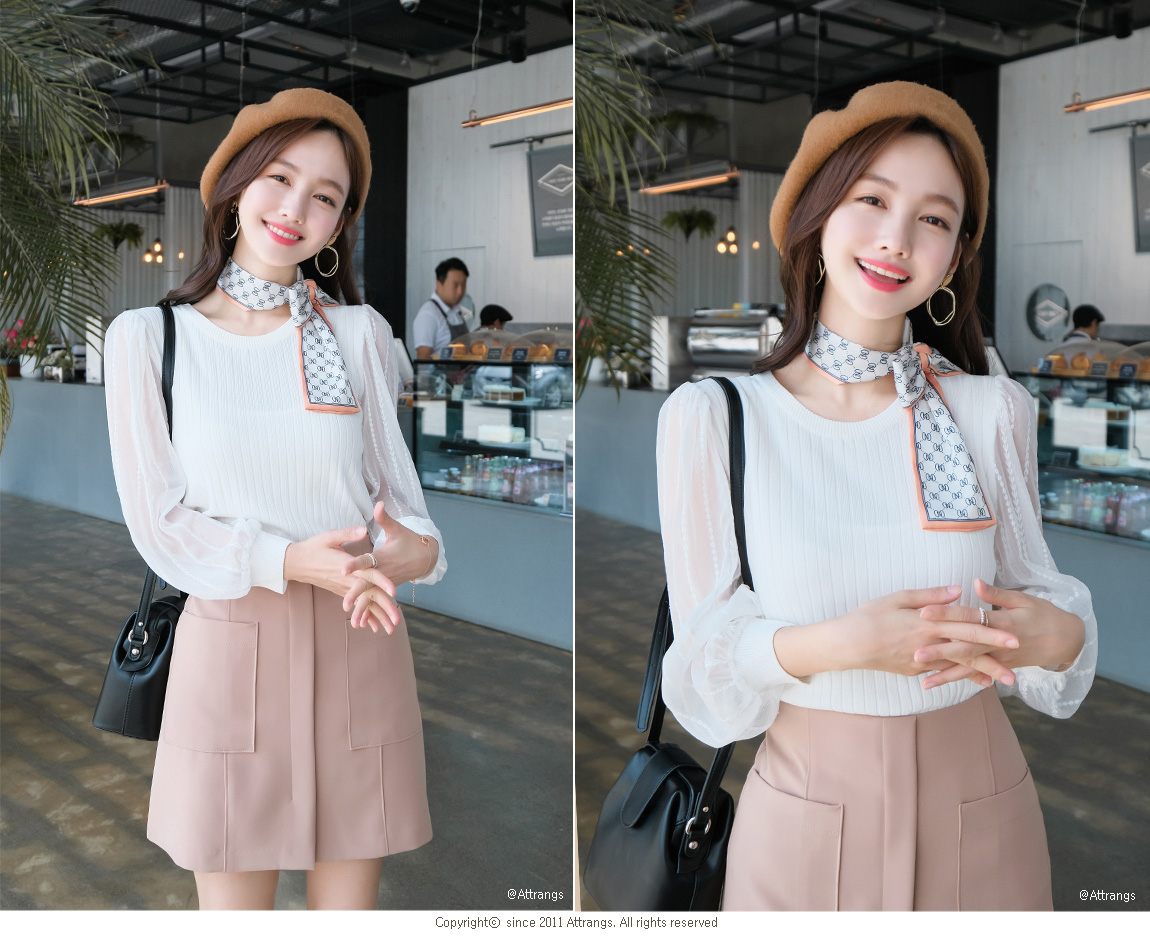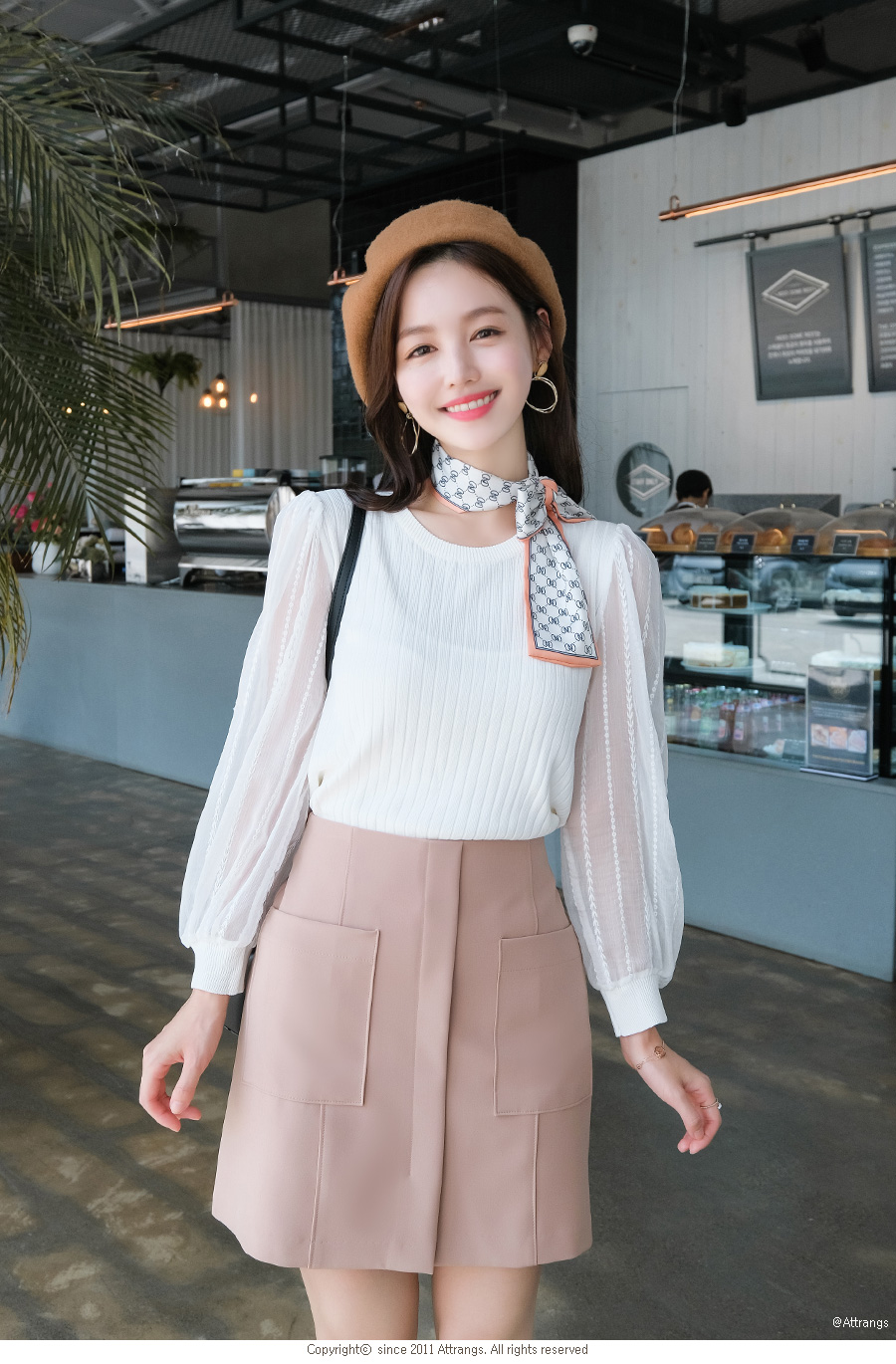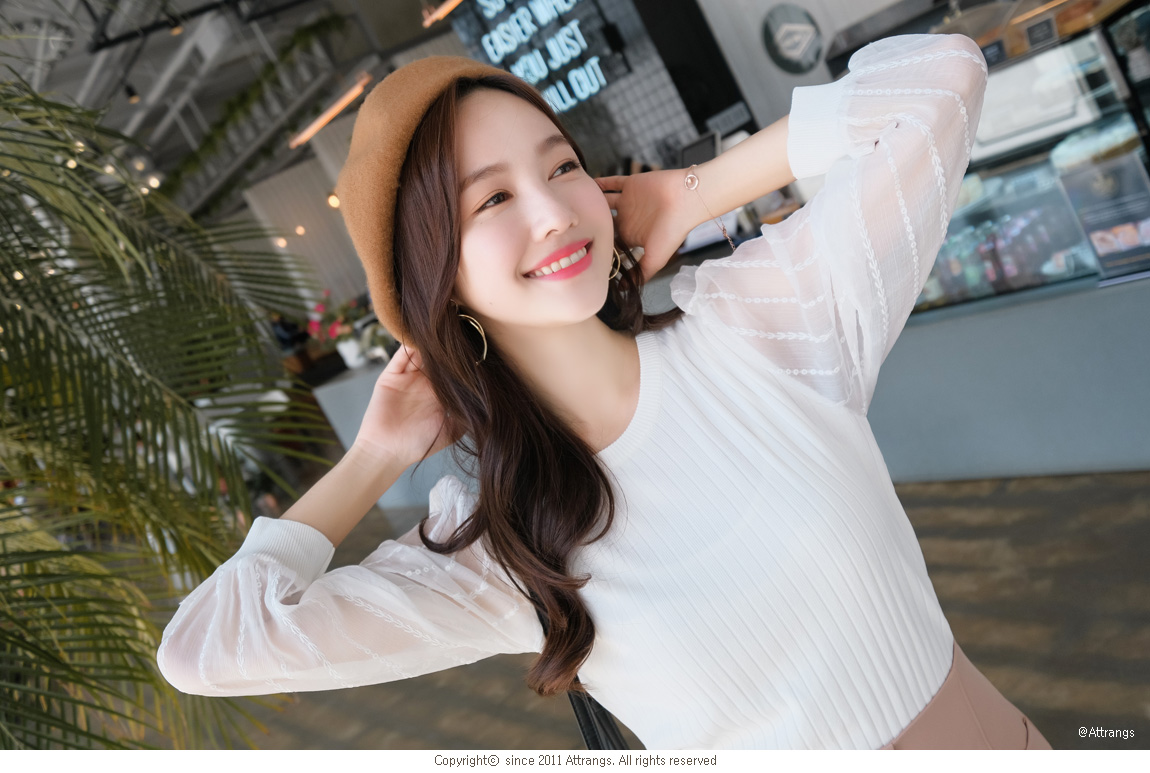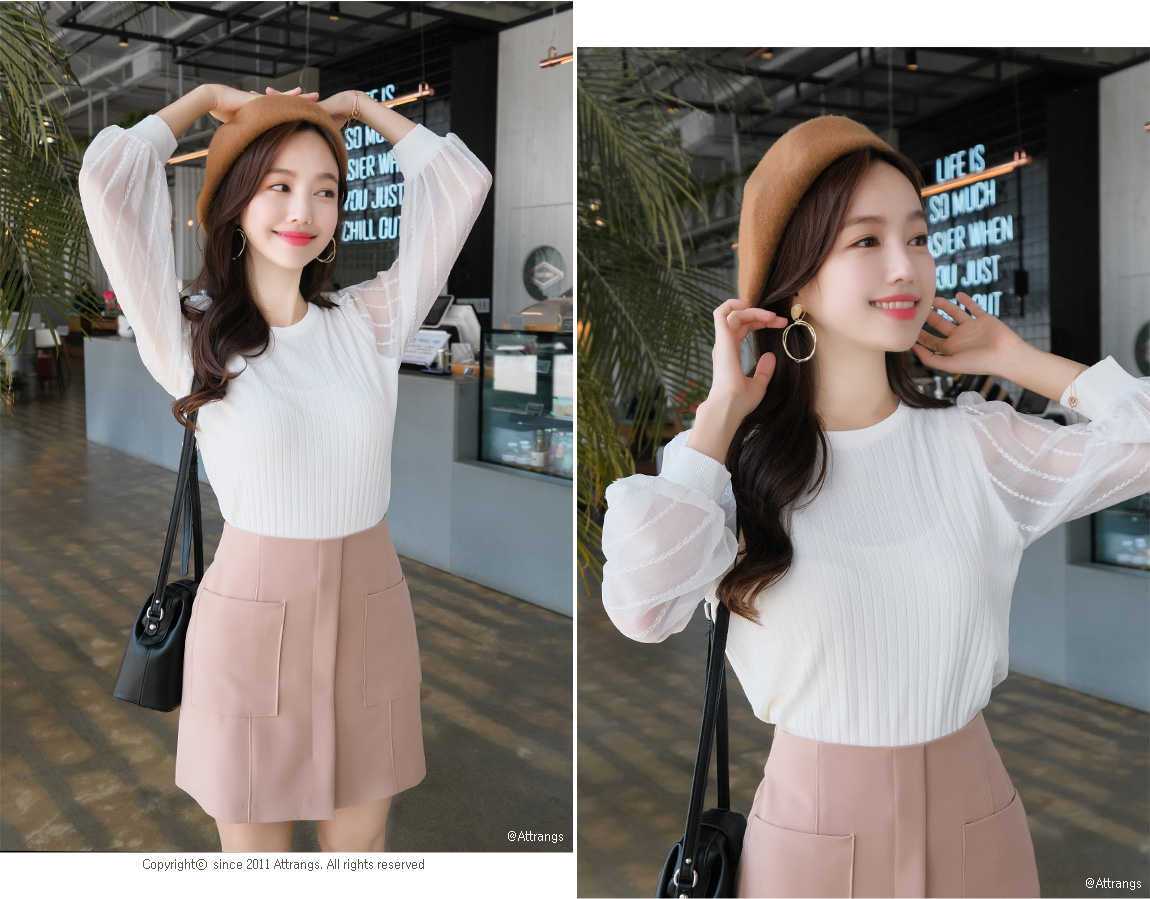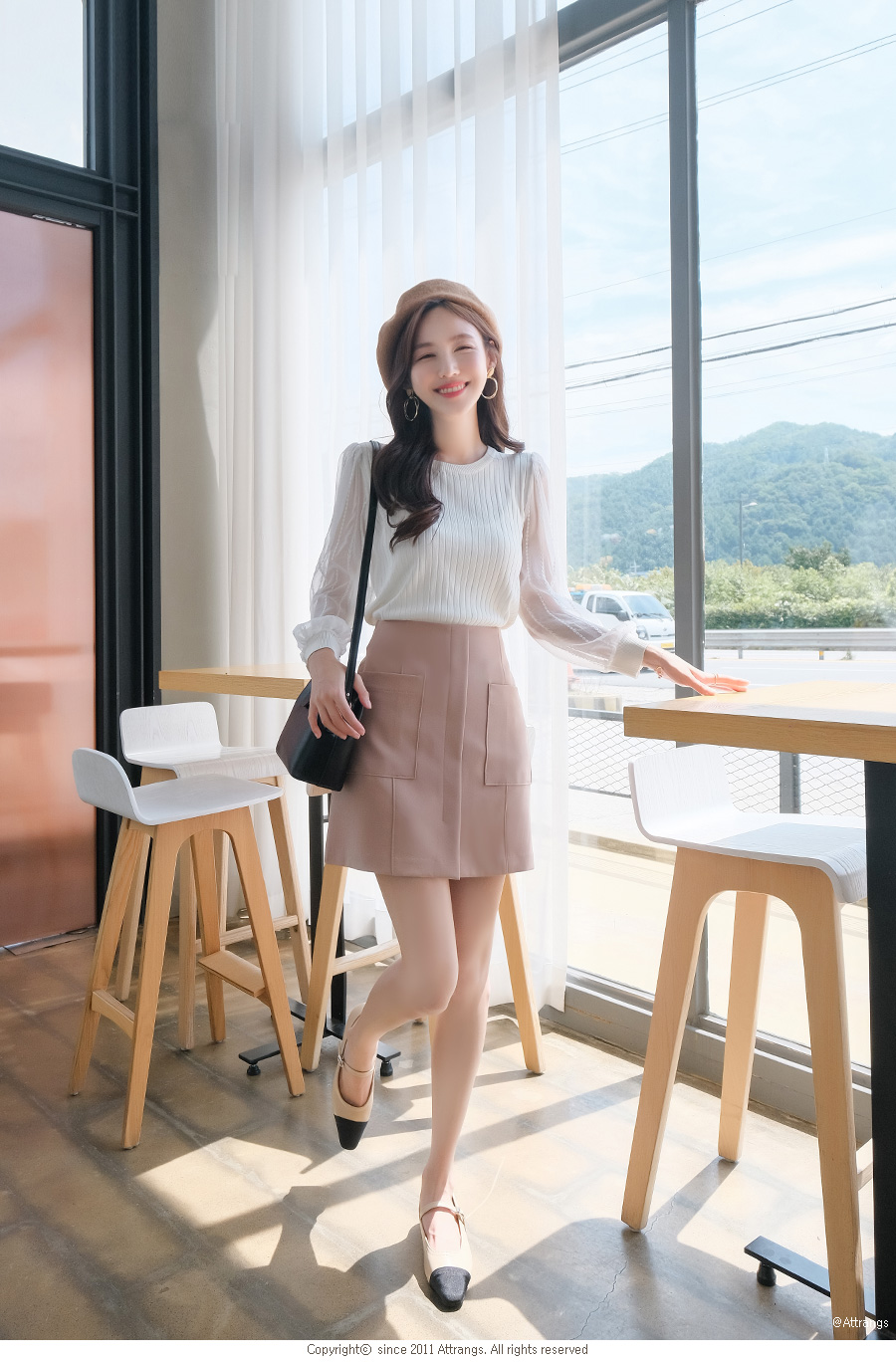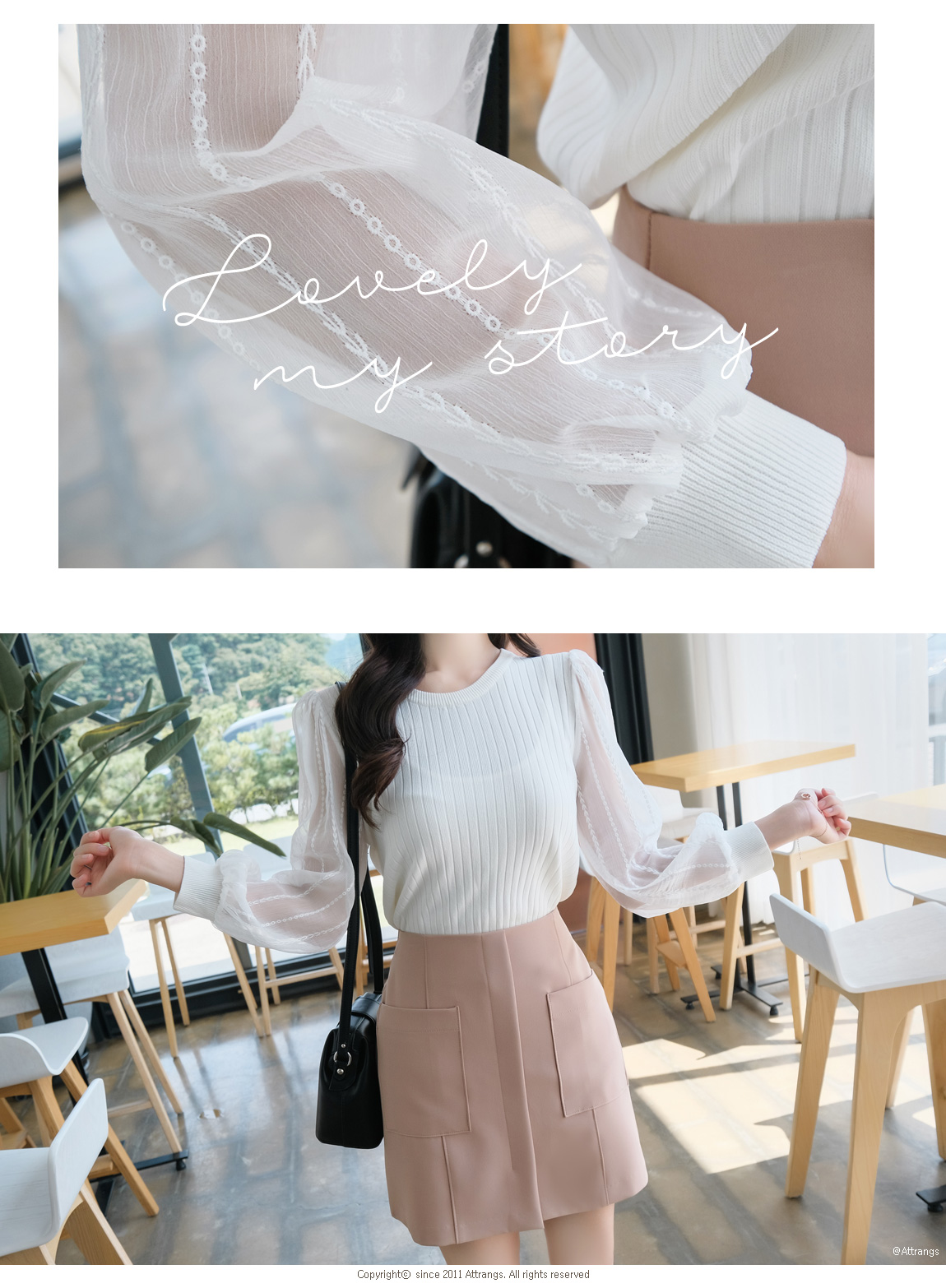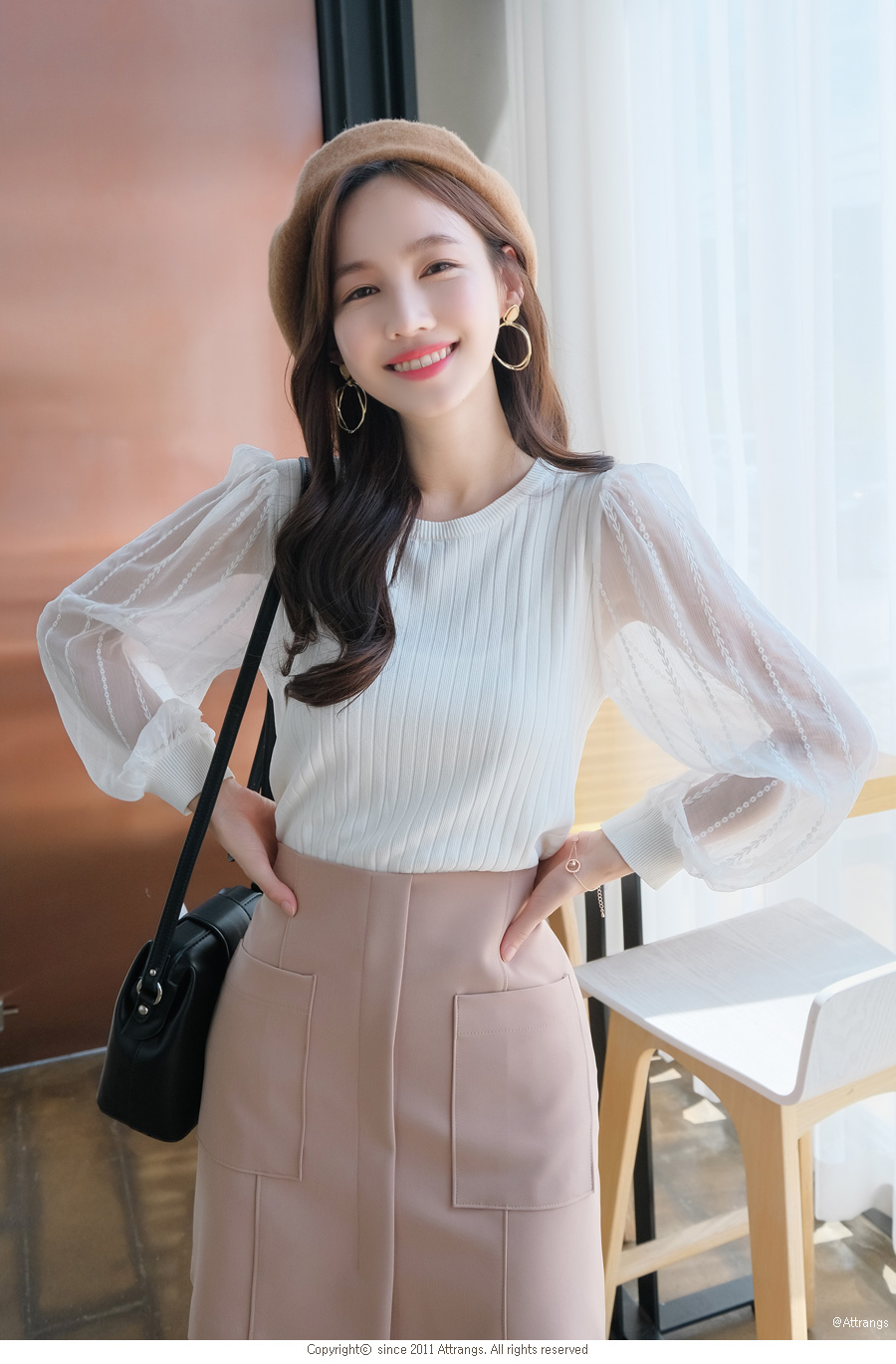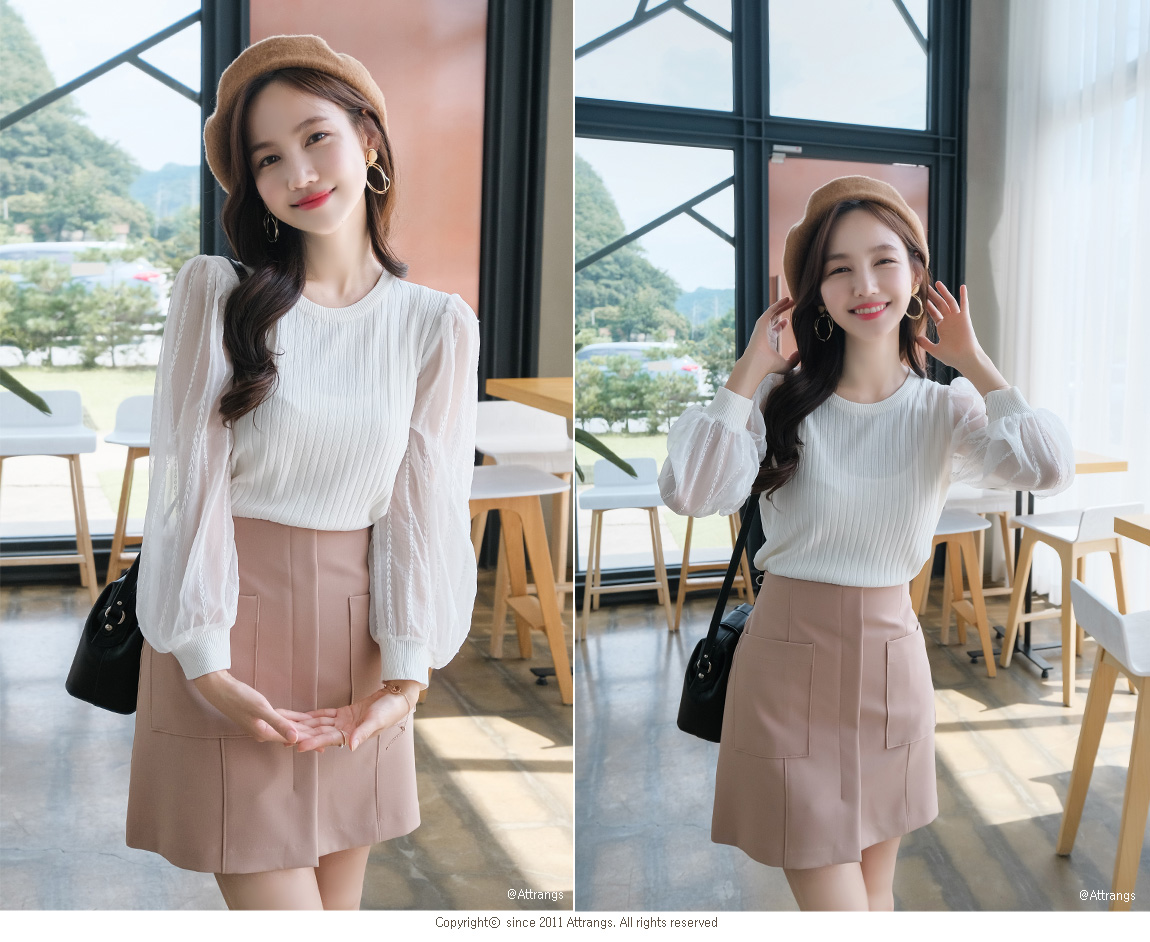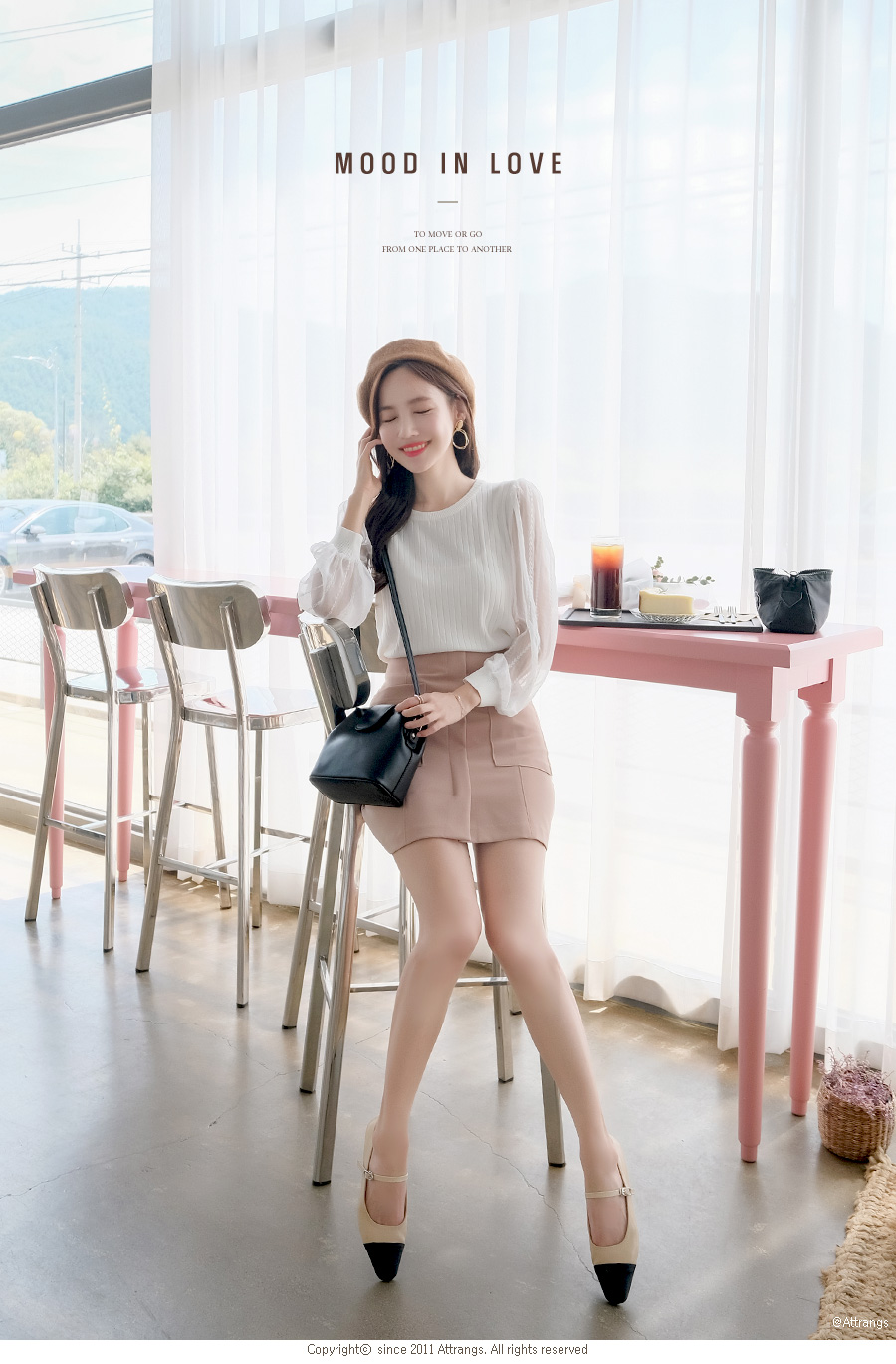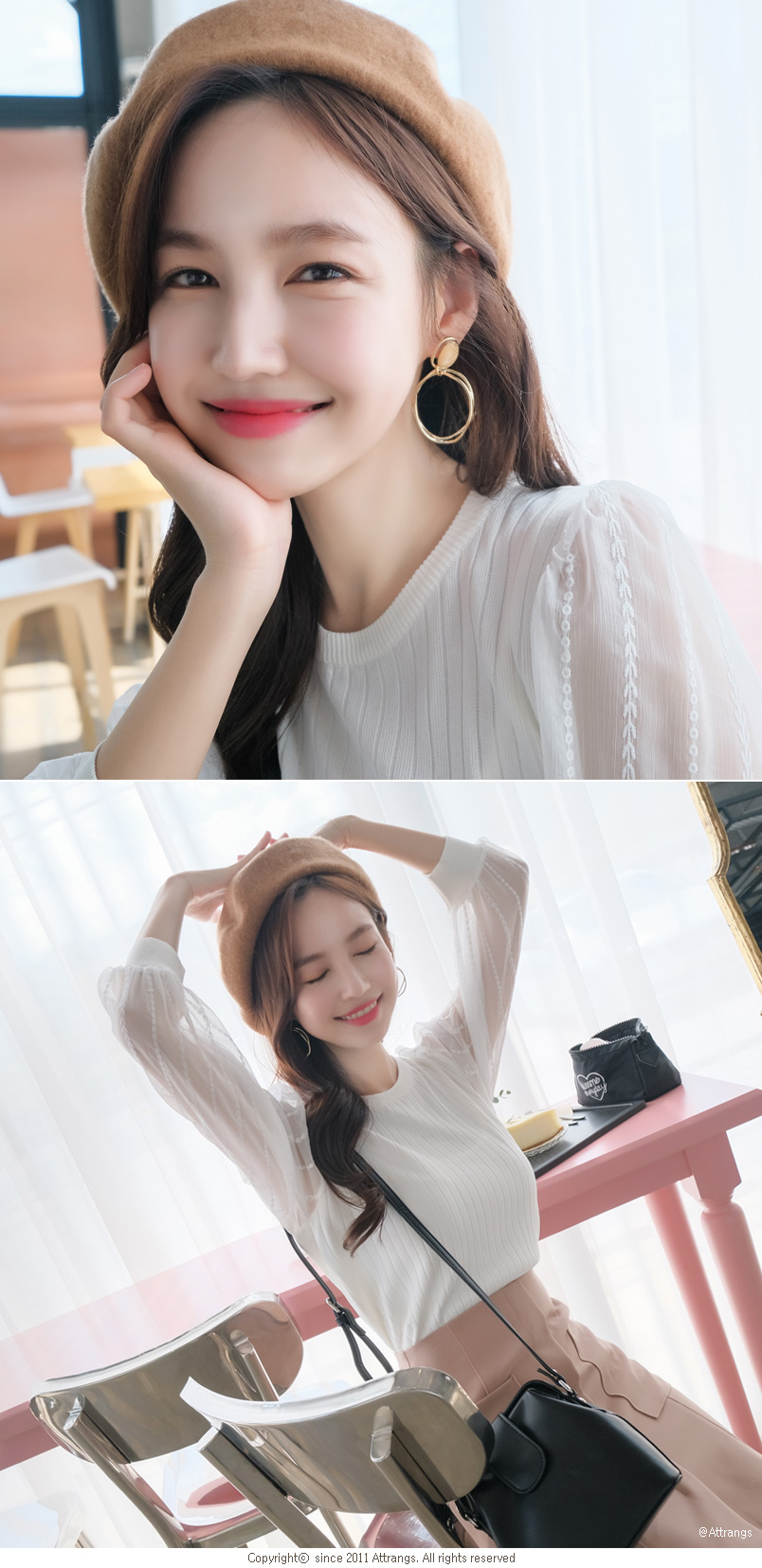 TYPE
T-shirtT / シャツt恤衫
FABRIC
Viscose / ビスコース / 粘胶液 (66%)
Nylon / ナイロン / 尼龙 (34%)
Polyester / ポリエステル / 聚酯 (100%)
COLOR
SIZE
총기장
(Free) 55 cm / 21.7 in

가슴단면
(Free) 39.5 cm / 15.6 in

암홀단면
(Free) 23 cm / 9.1 in

소매기장
(Free) 53 cm / 20.9 in

어깨단면
(Free) 33 cm / 13 in
COUNTRY (ORIGIN) MANUFACTURED
한국 / South Korea (韓国)