"Basic H-line dress"
♥ MD COMMENT
The dress is made from great fabric
materials that's soft and comfortable to wear.
It's great to wear it as casual, formal
and office look. It comes with different colors
so feel free to choose according to your taste.
♥ DETAIL TIP
The dress is designed with boat neckline
that gives off a delicate mood.
It has a slim fit and the H-line
silhouette falls nicely along the body line.
The back slit makes it comfortable to
do daily activities. Plus it's easy to wear
with the help of the back console zipper.
Don't lose the chance to enjoy
this lovely item.
♥ SIZE TIP
It's prepared in S, M, L size
so please refer to the detailed size below.
It's recommended for
size 44~slim 55 to wear size S,
size 55~55.5 to wear size M,
size 66~66.5 to wear size L
* Please note that size and fit will differ
according to individual body shape.
The model's height is
168 cm with a body size of 55
and wore size S
★ It is recommended to do dry cleaning ONLY
────────────────────────
MATERIAL : COTTON 55% +
POLYESTER 40% + SPAN 5%
Material : thin , Transparency : none
Flexibility : none , Linings : given
Washing method : dry clean, hand wash, wool cycle wash
Please avoid using washing machine and dryer
────────────────────────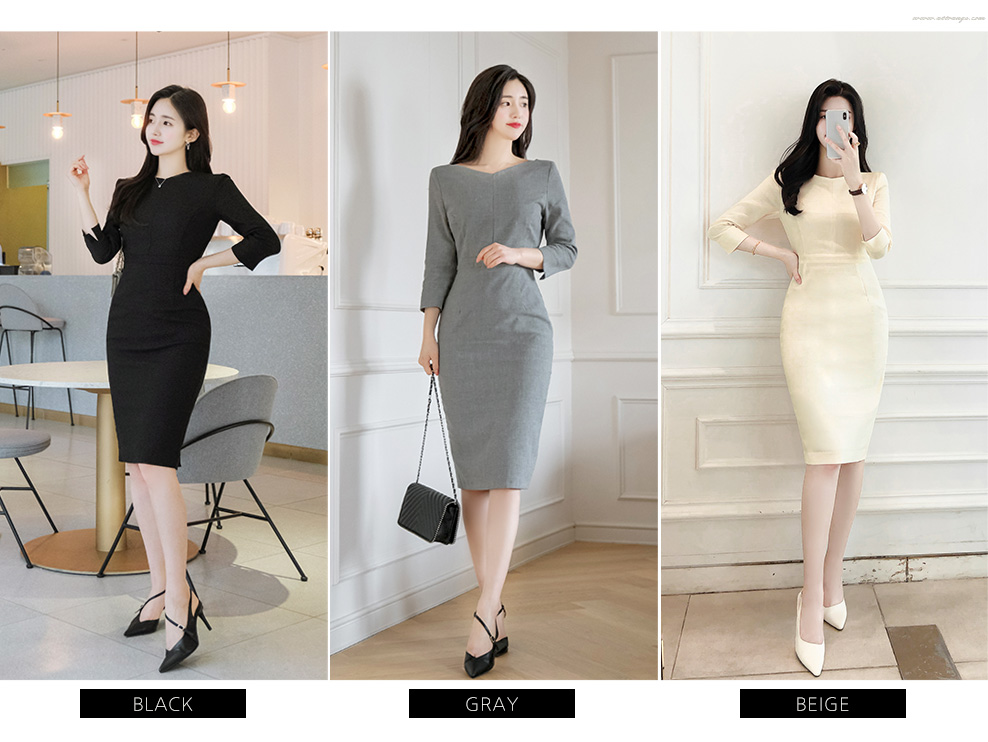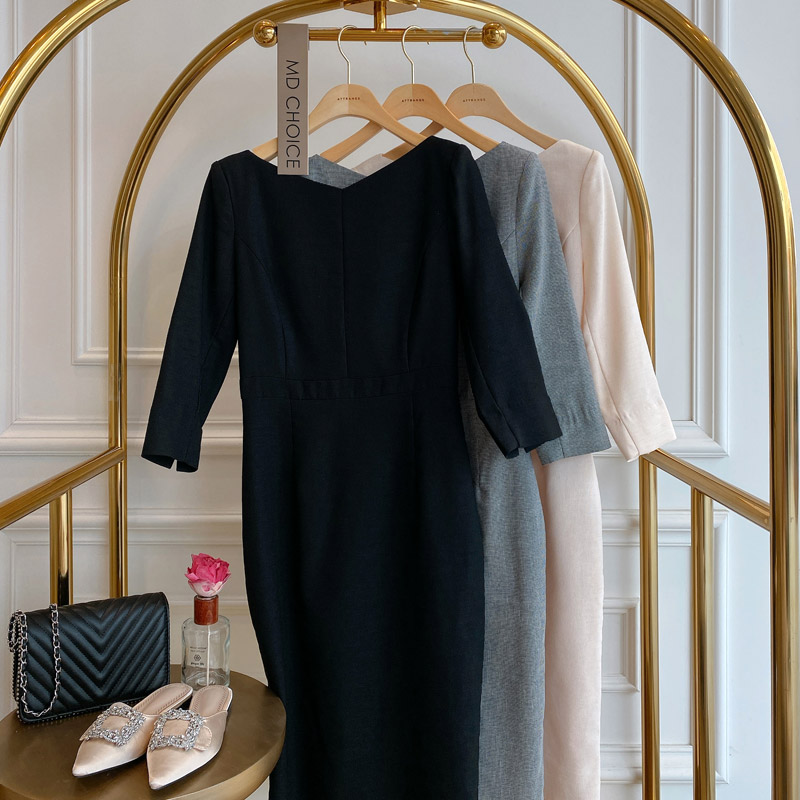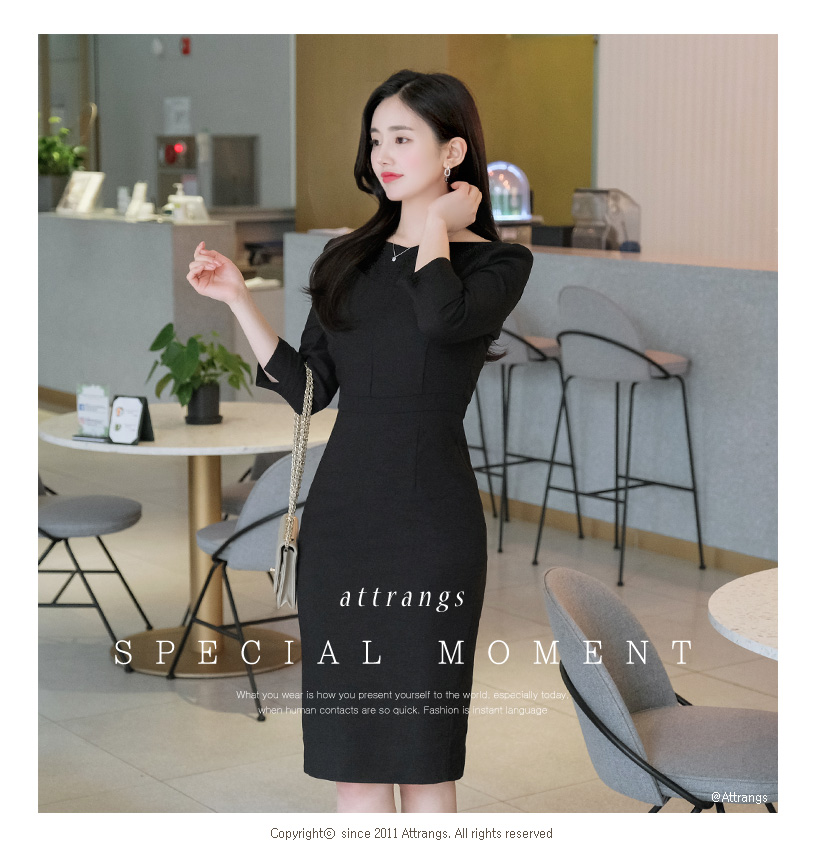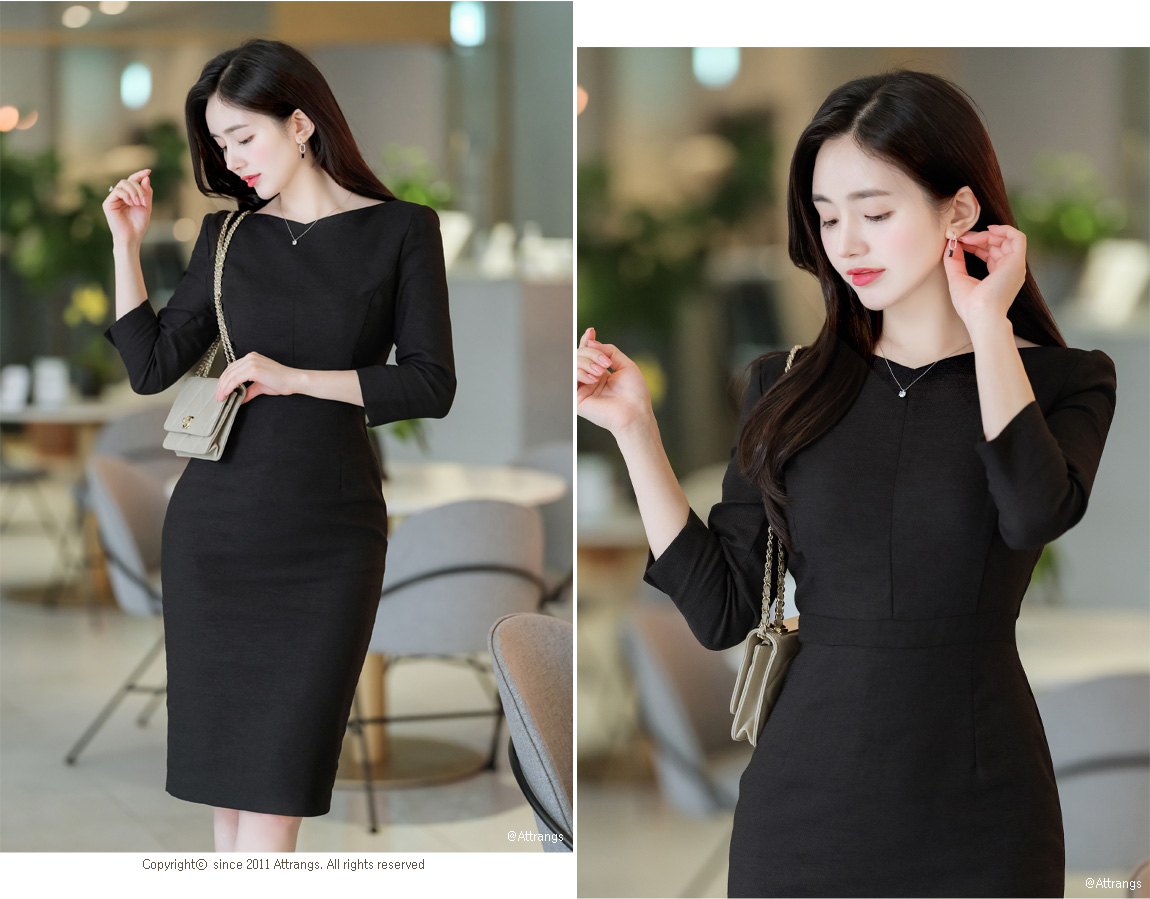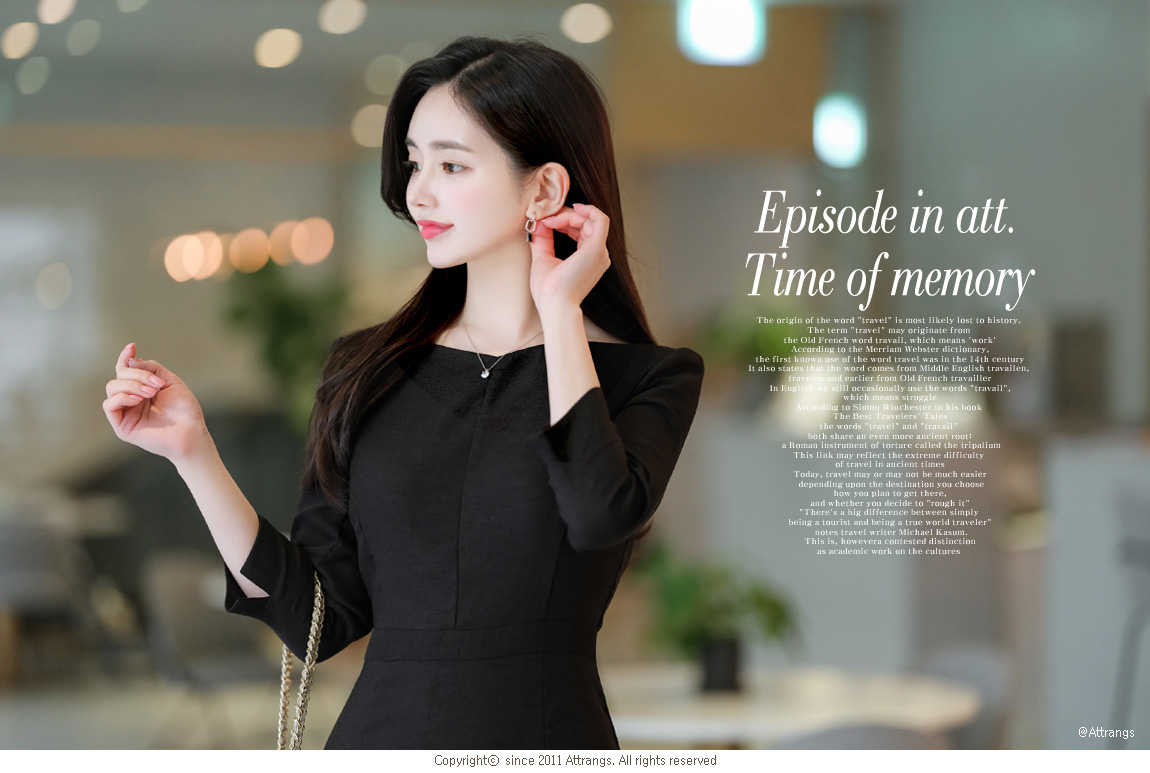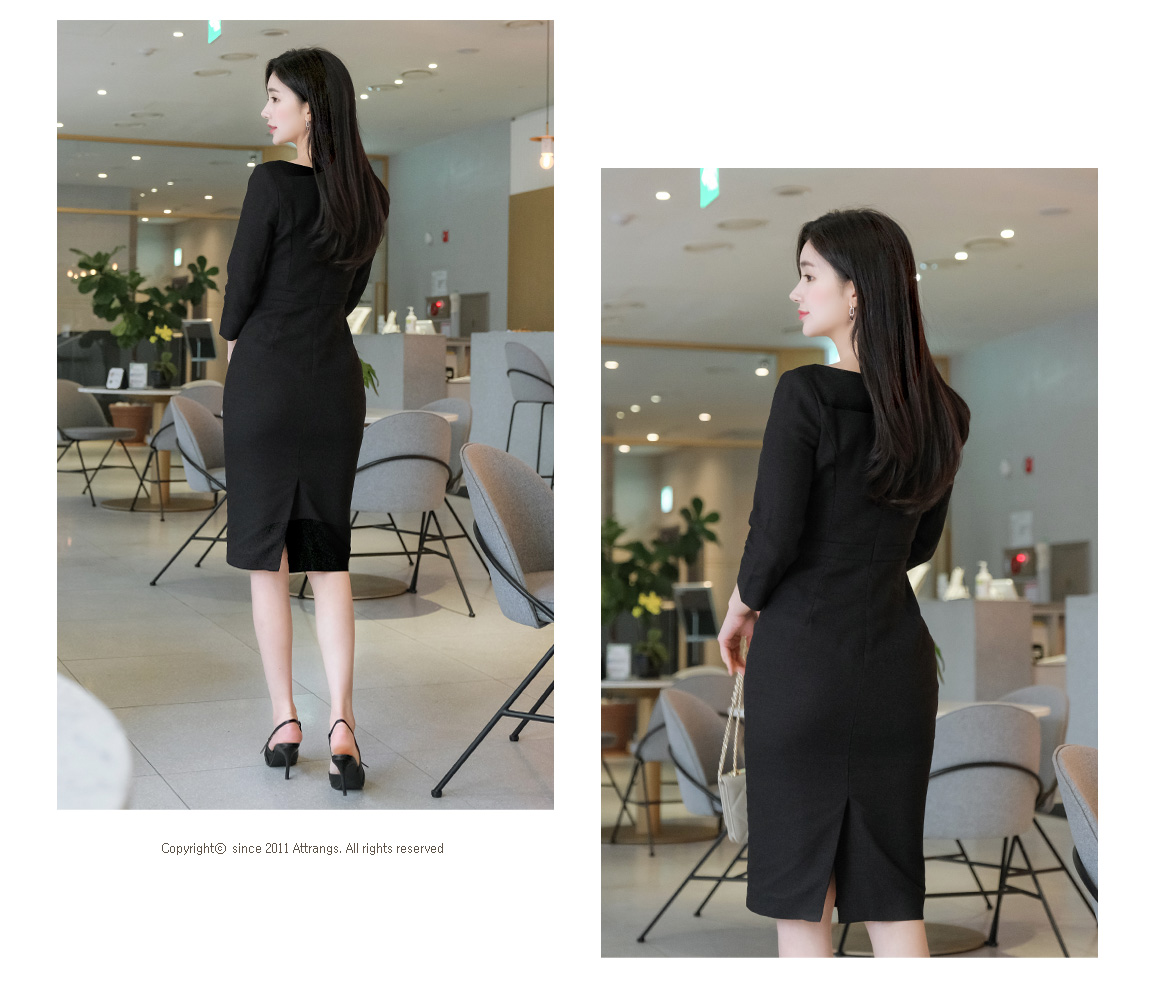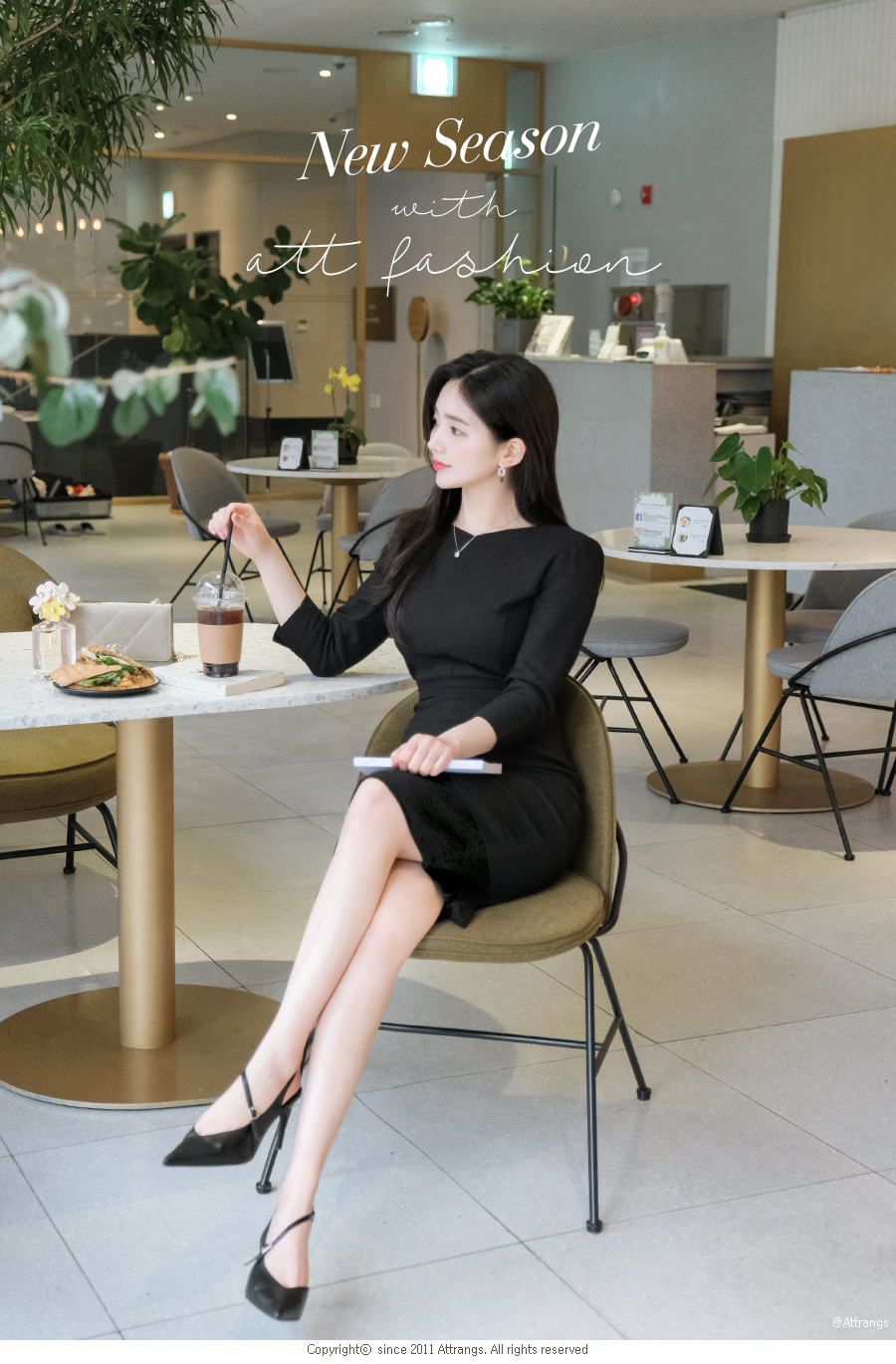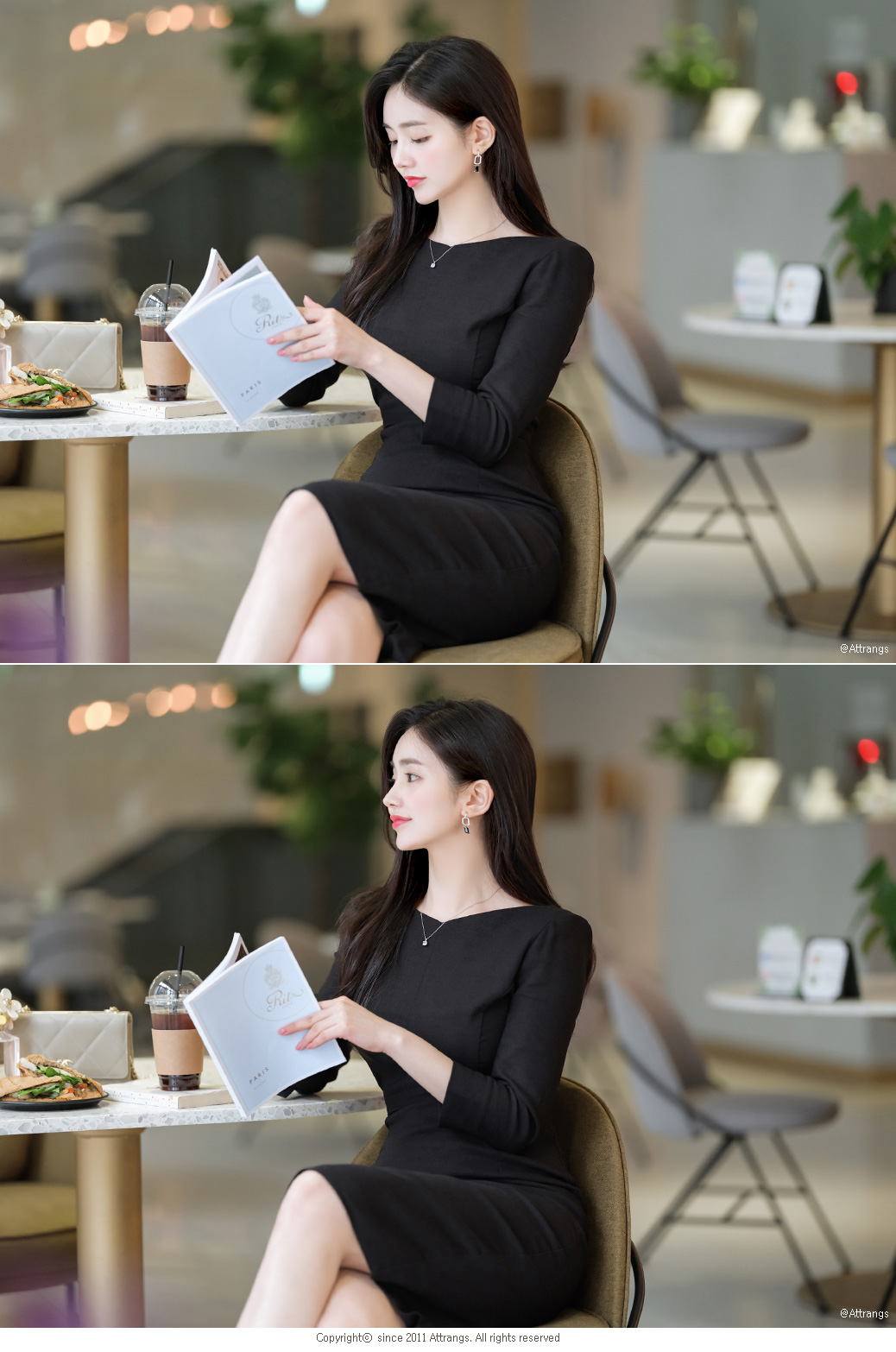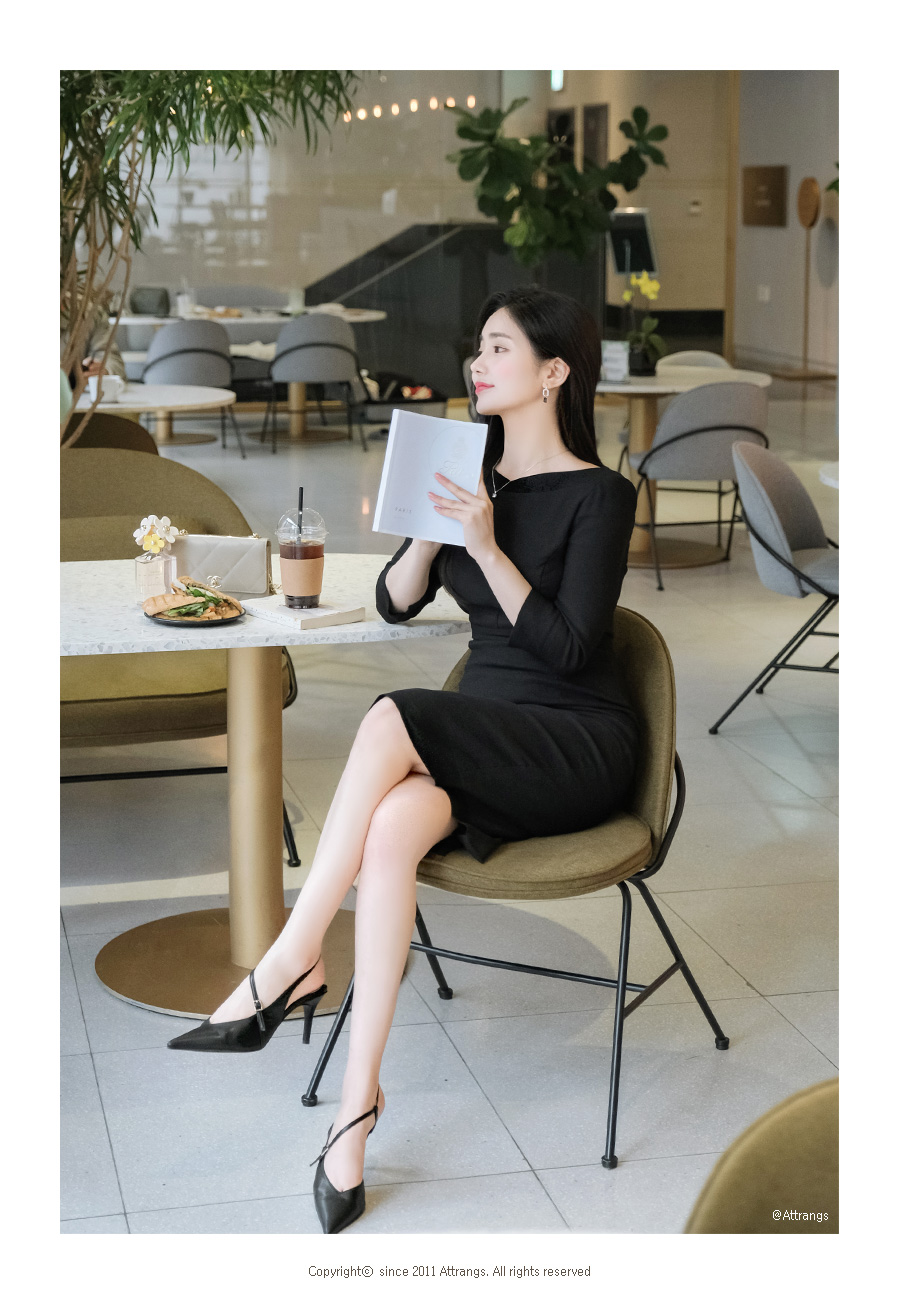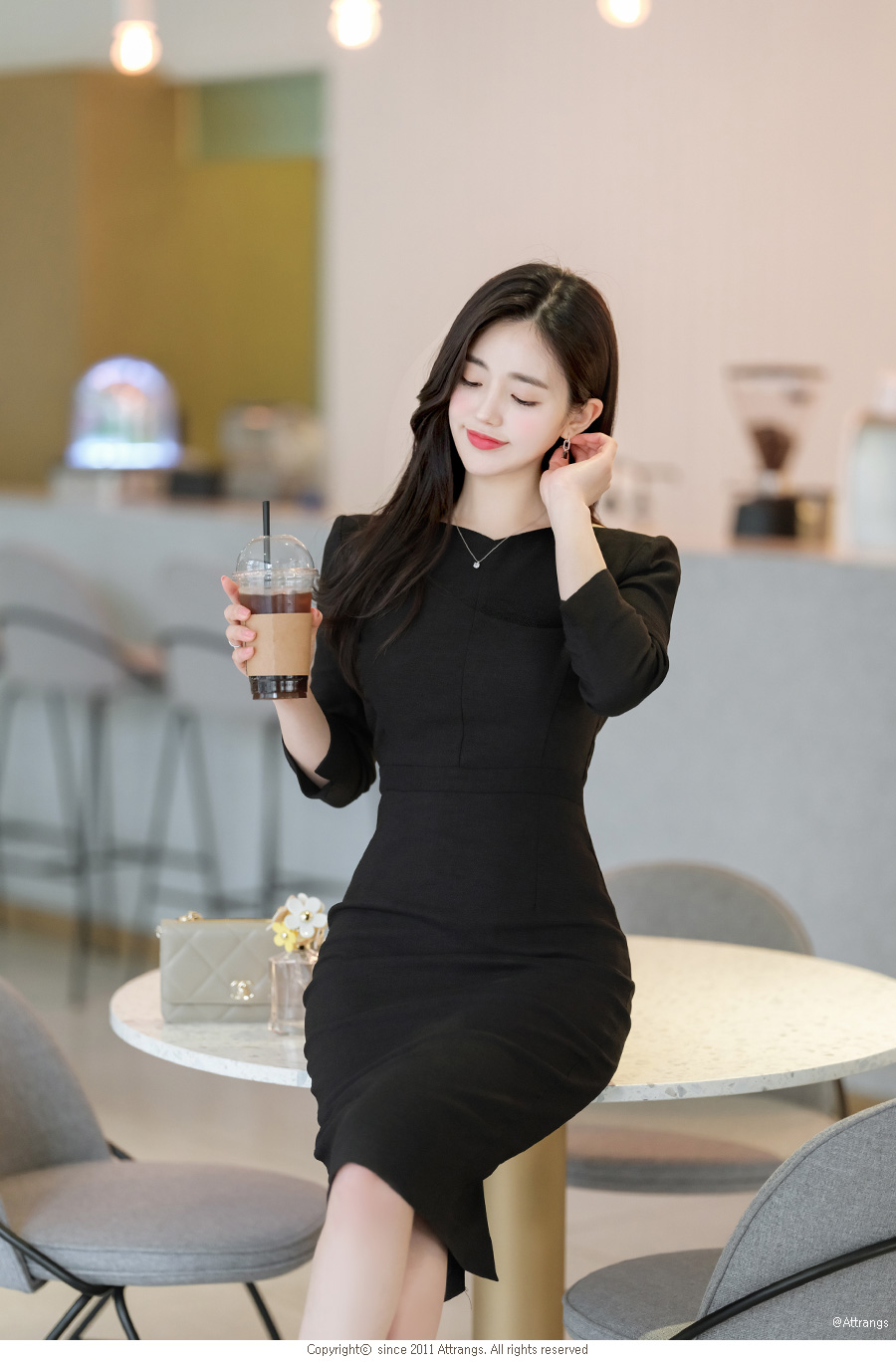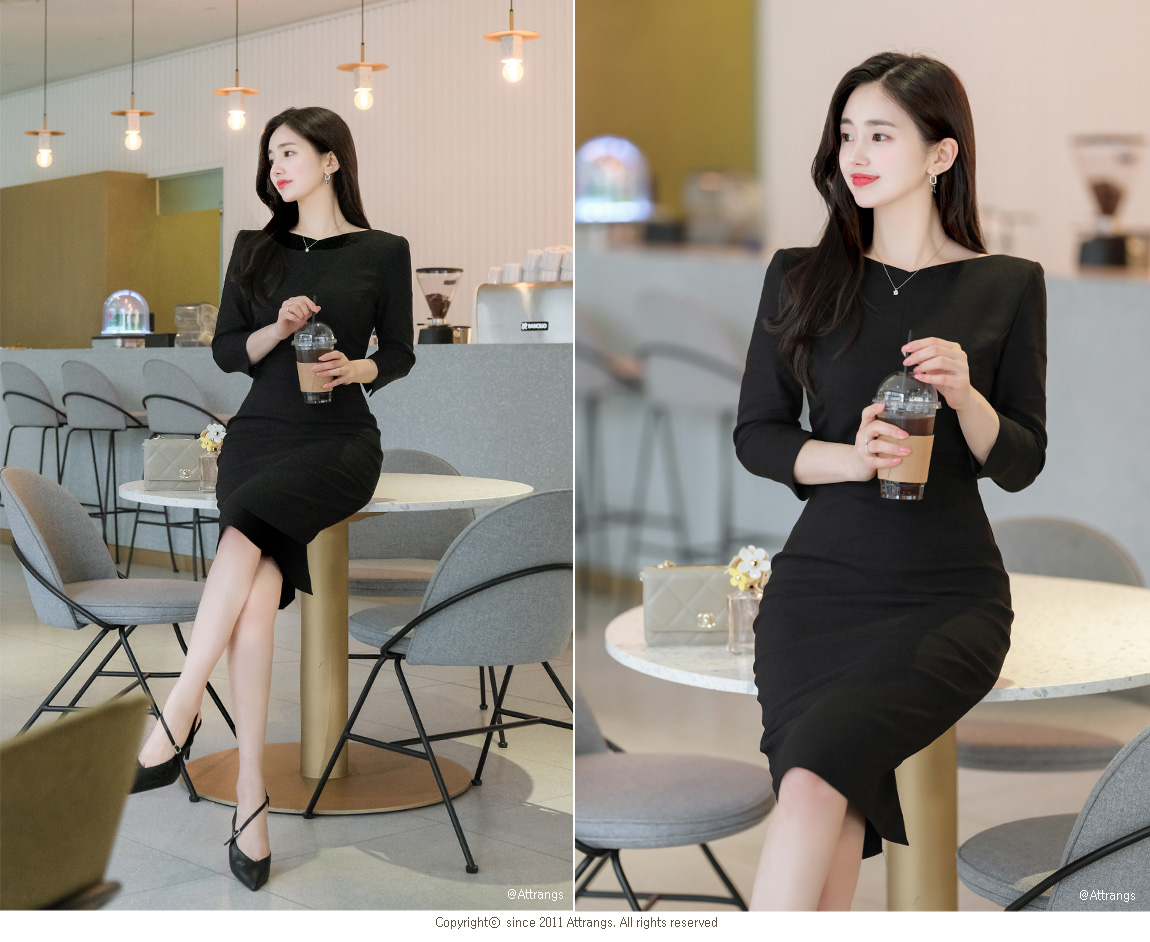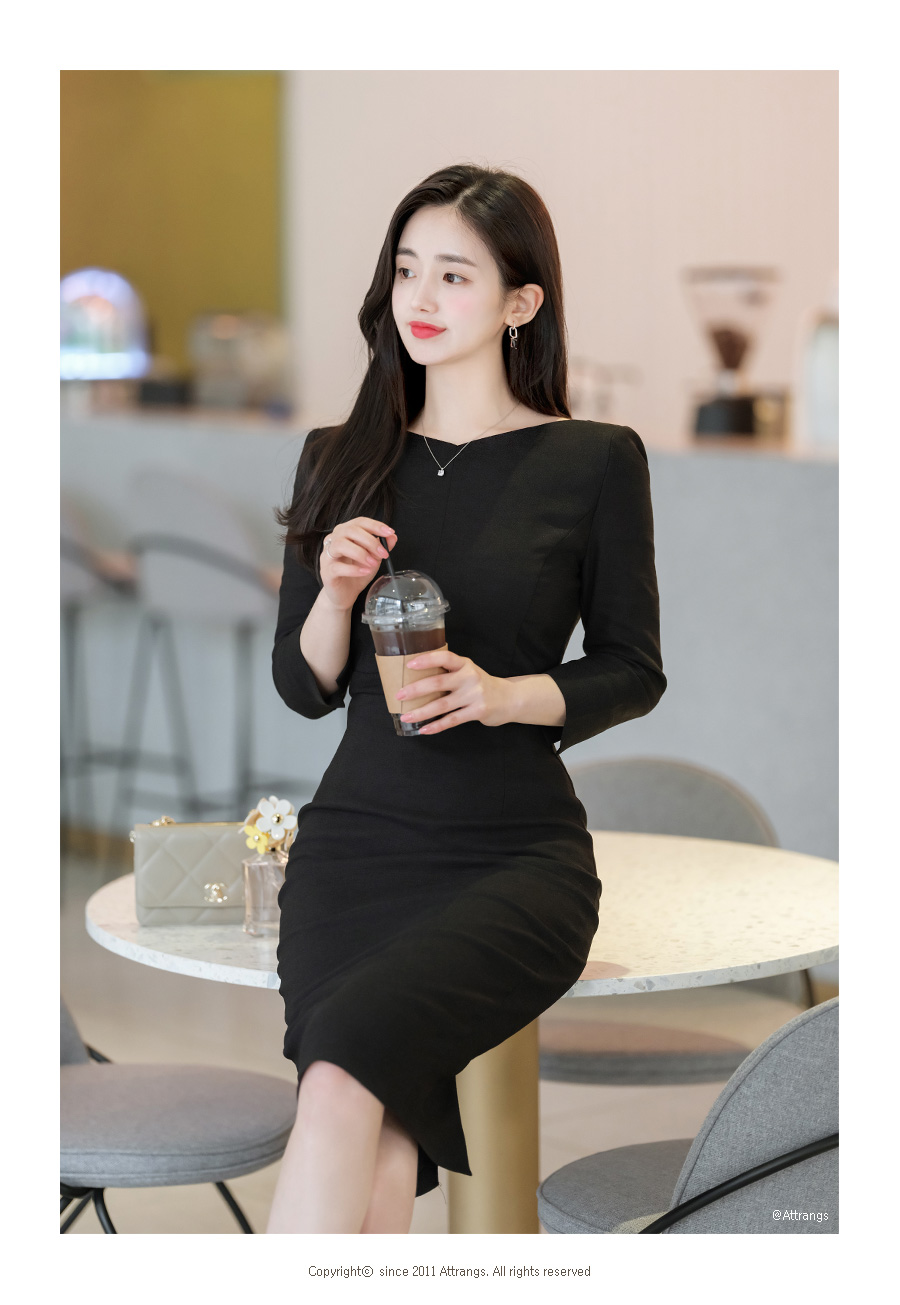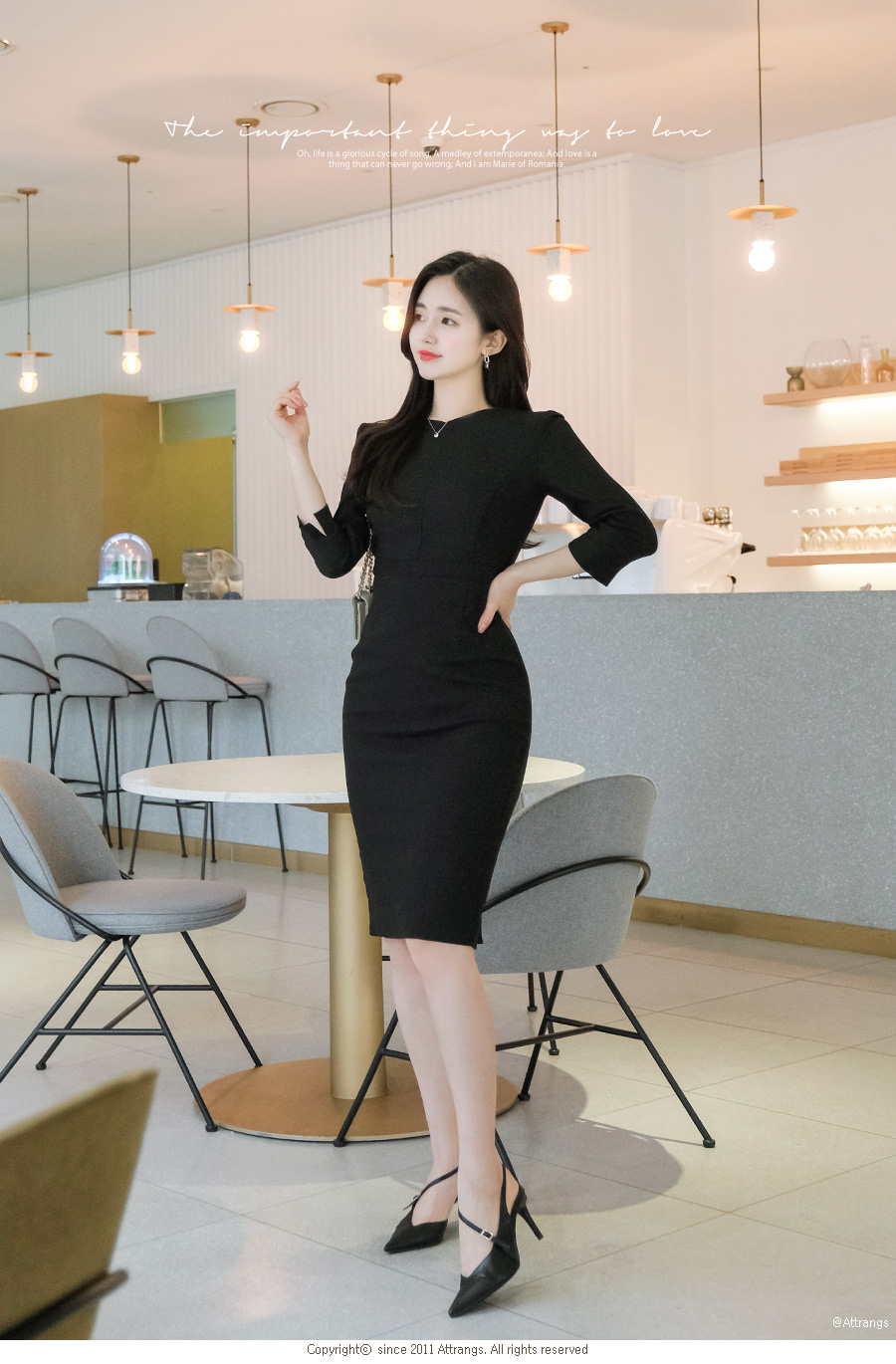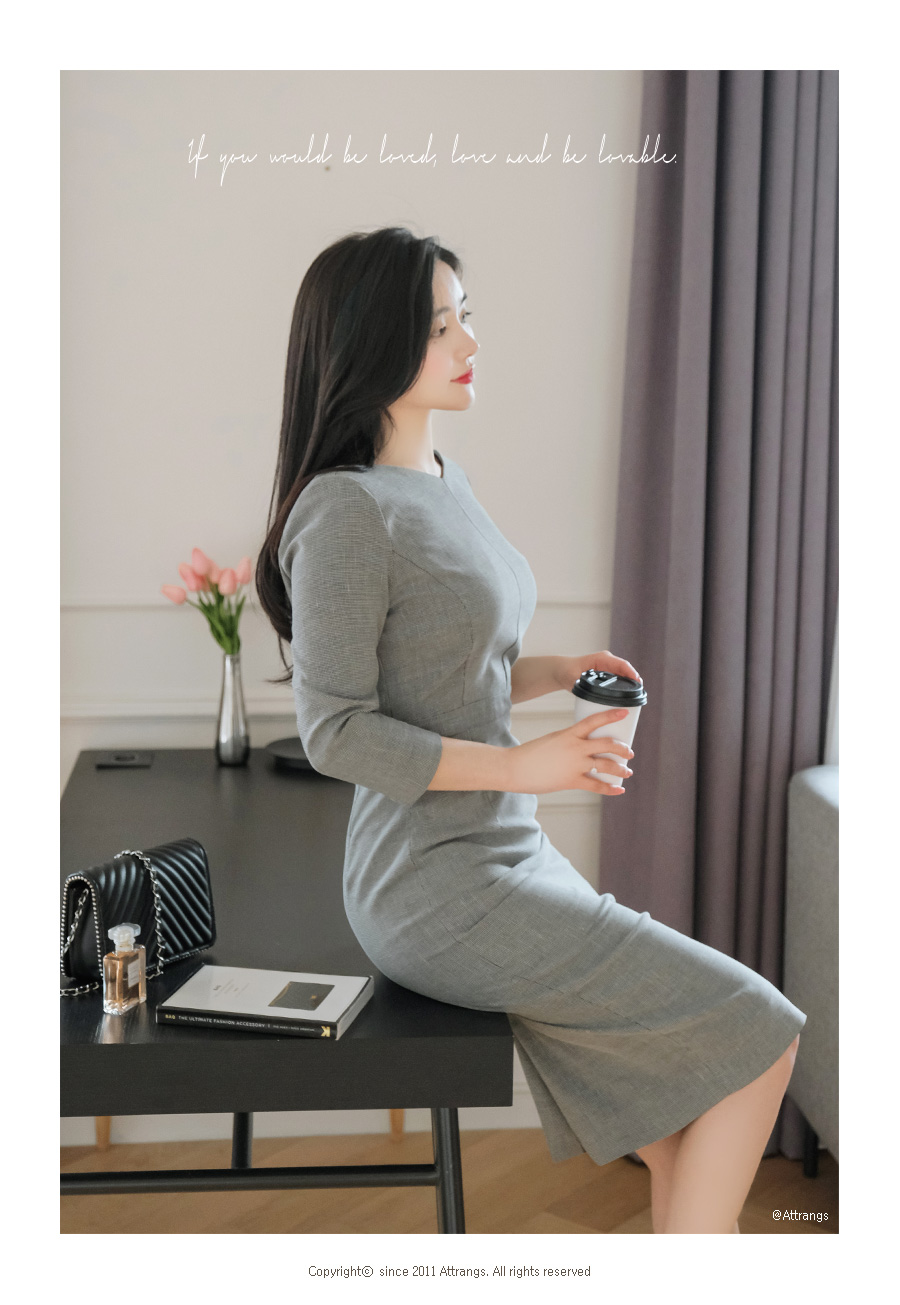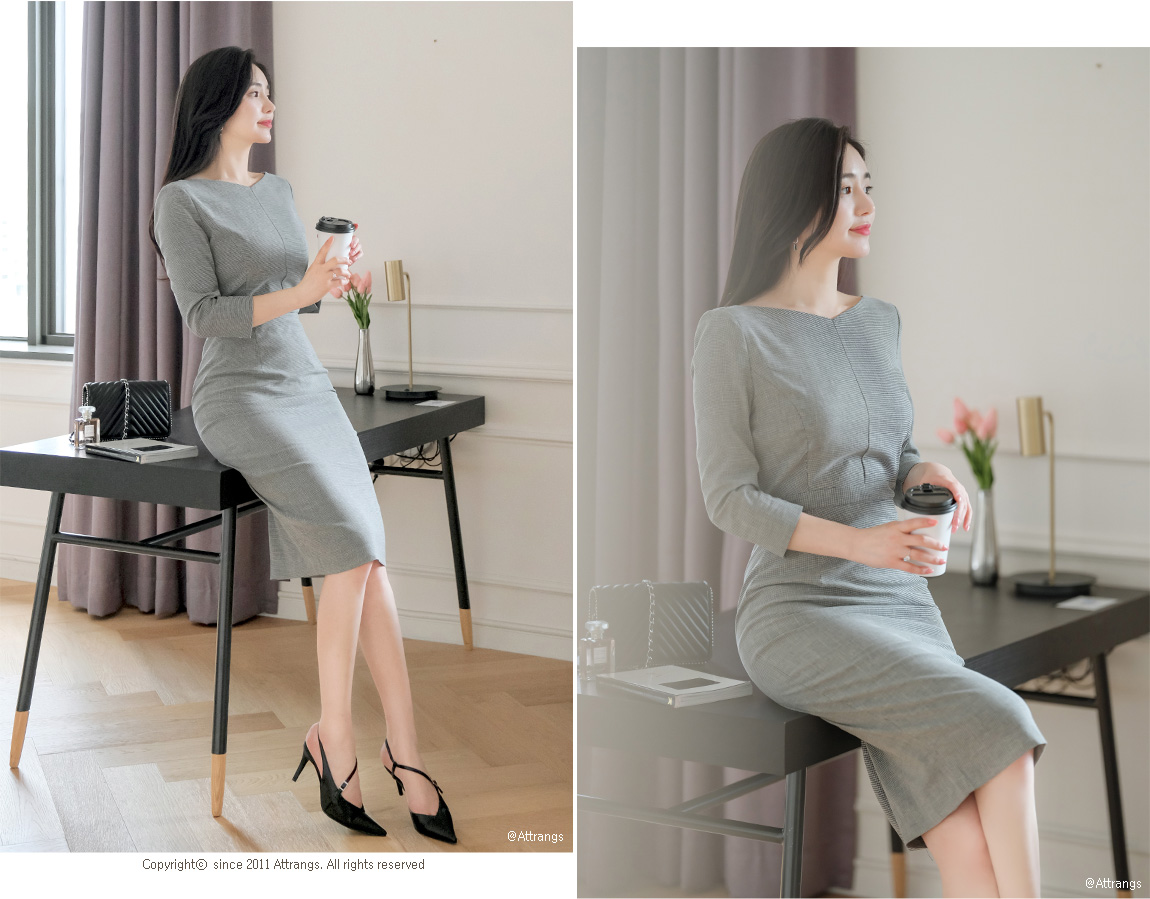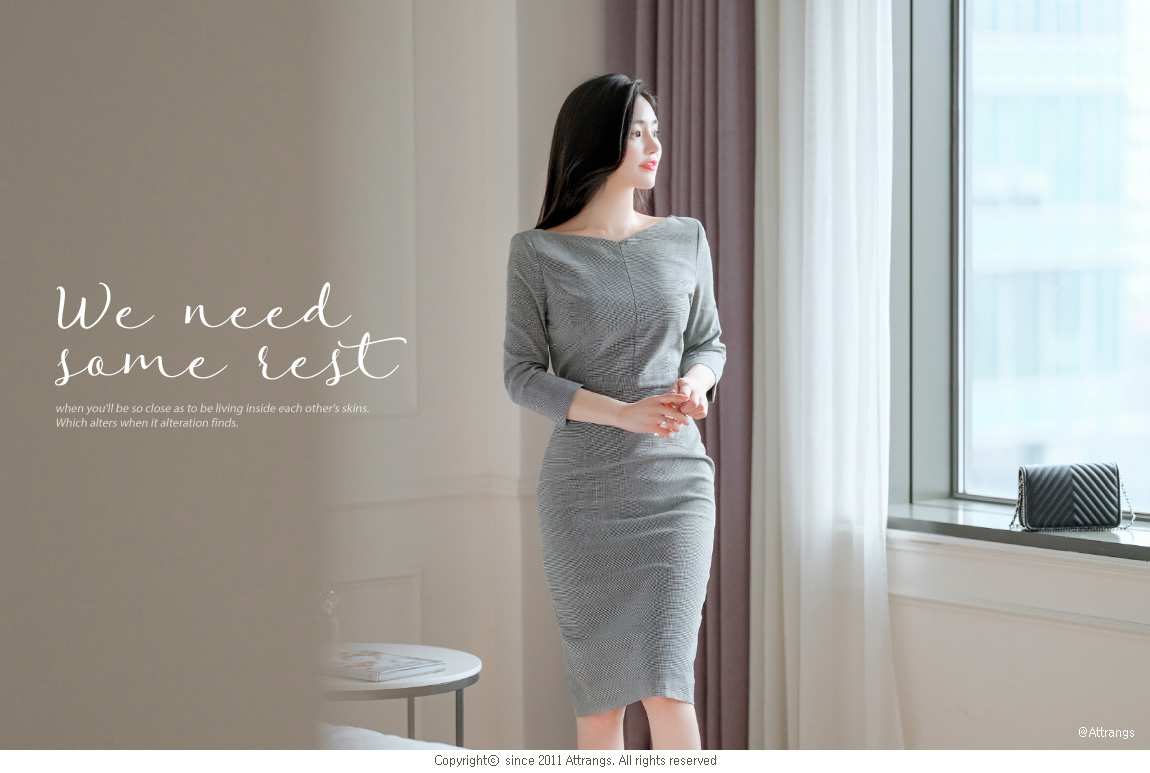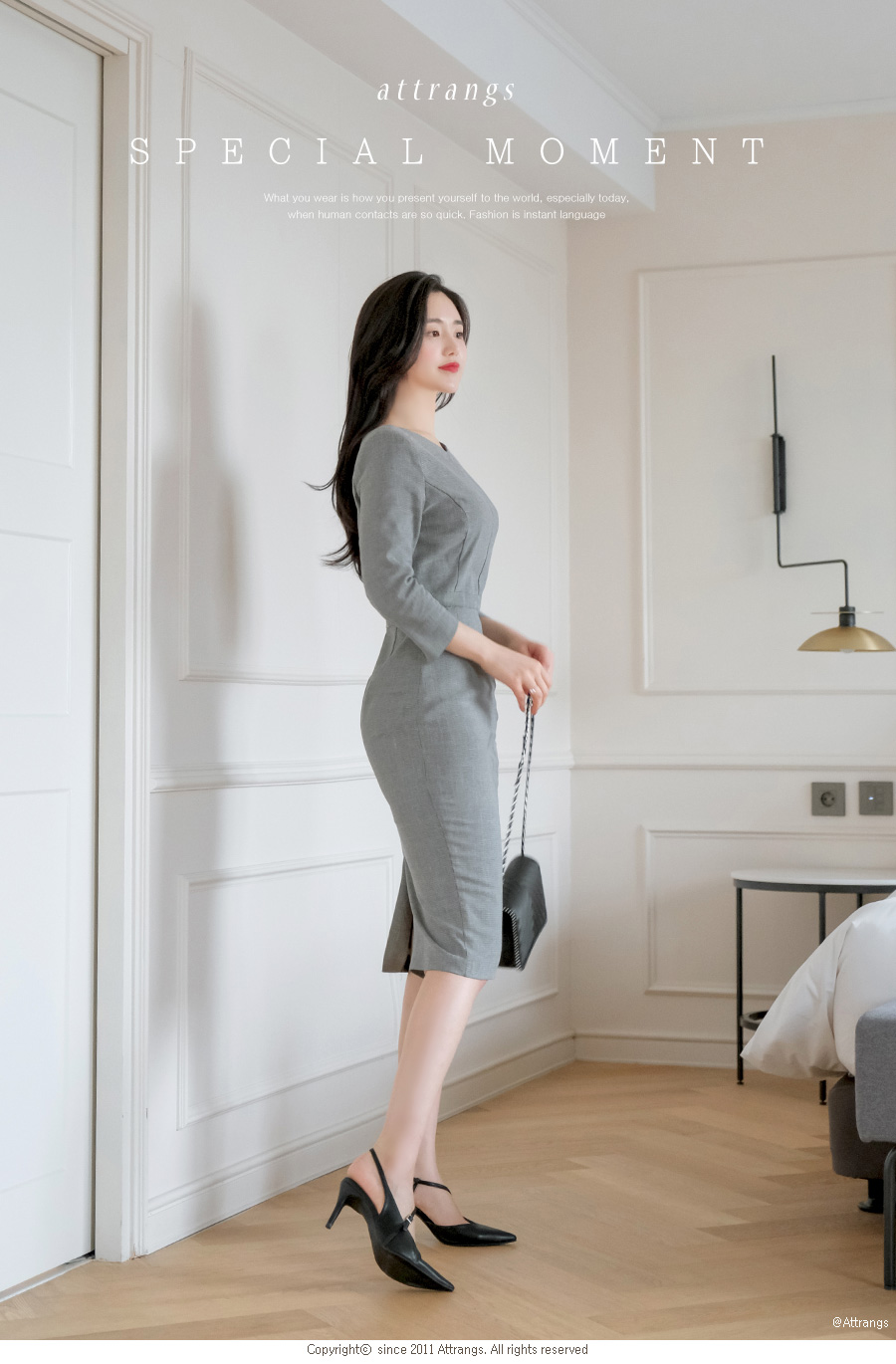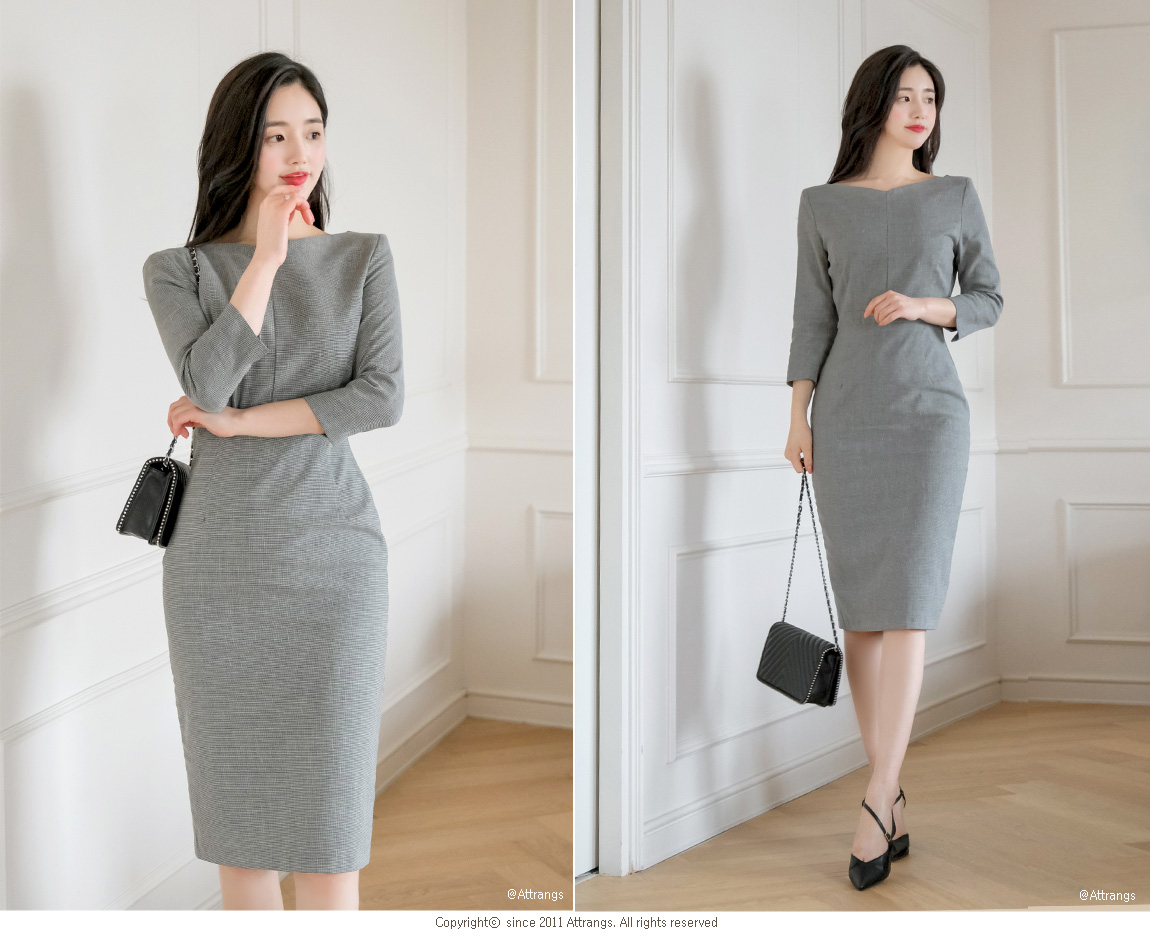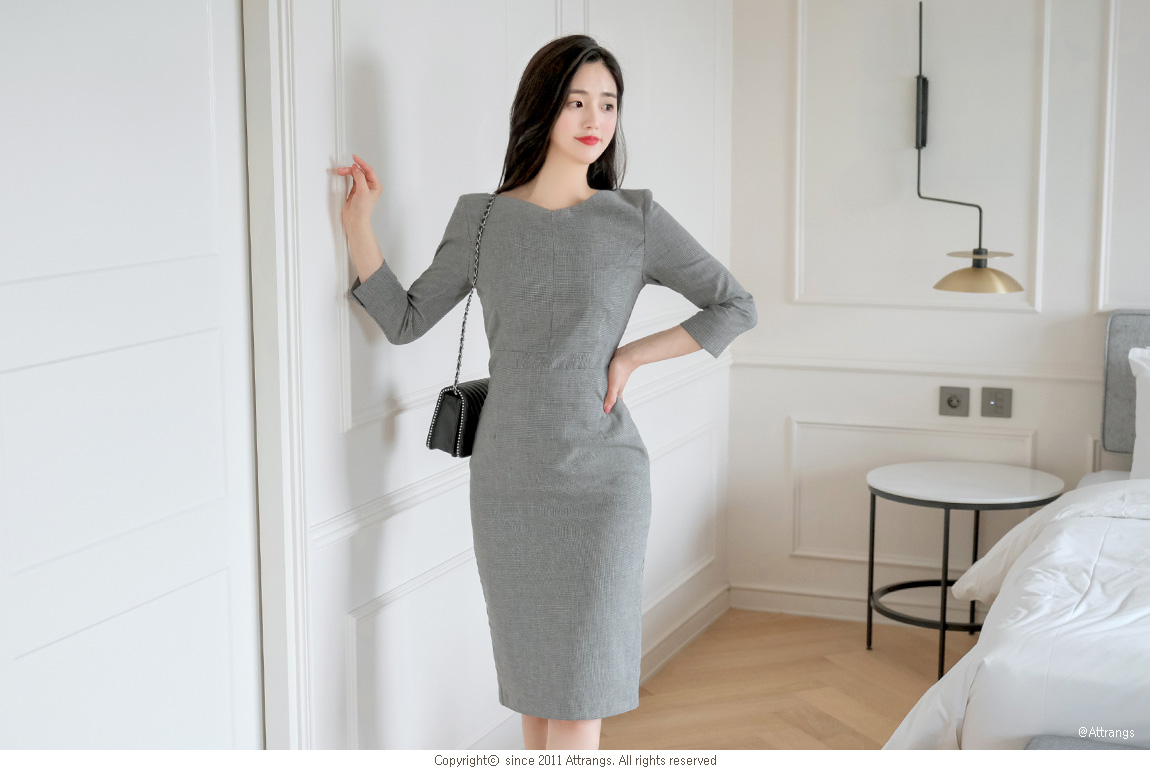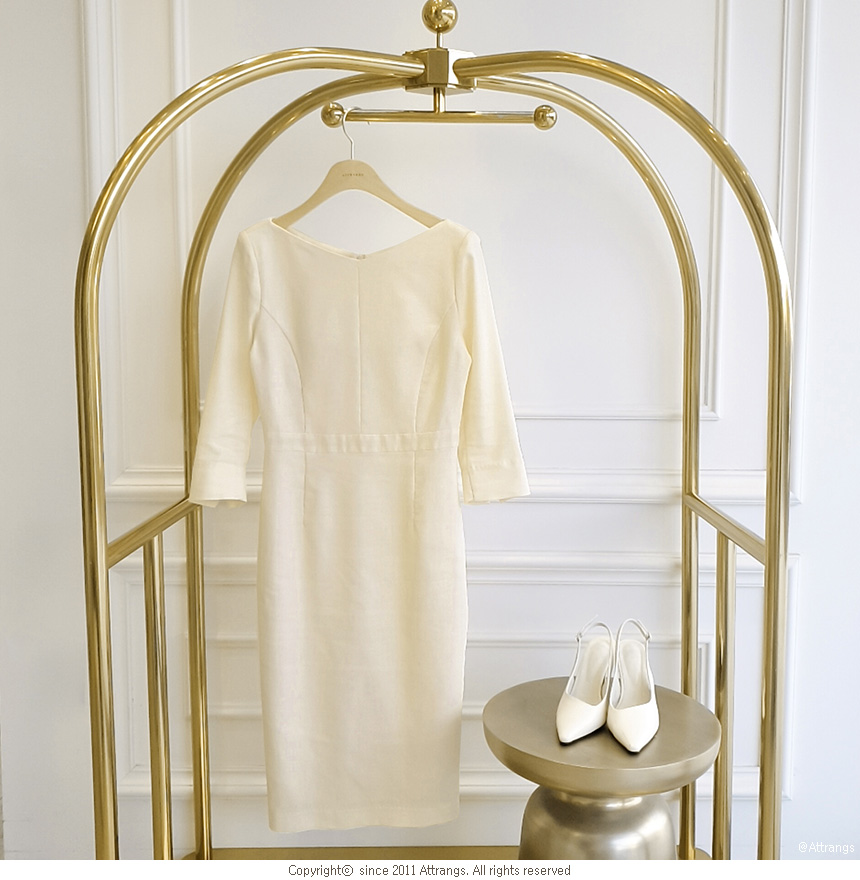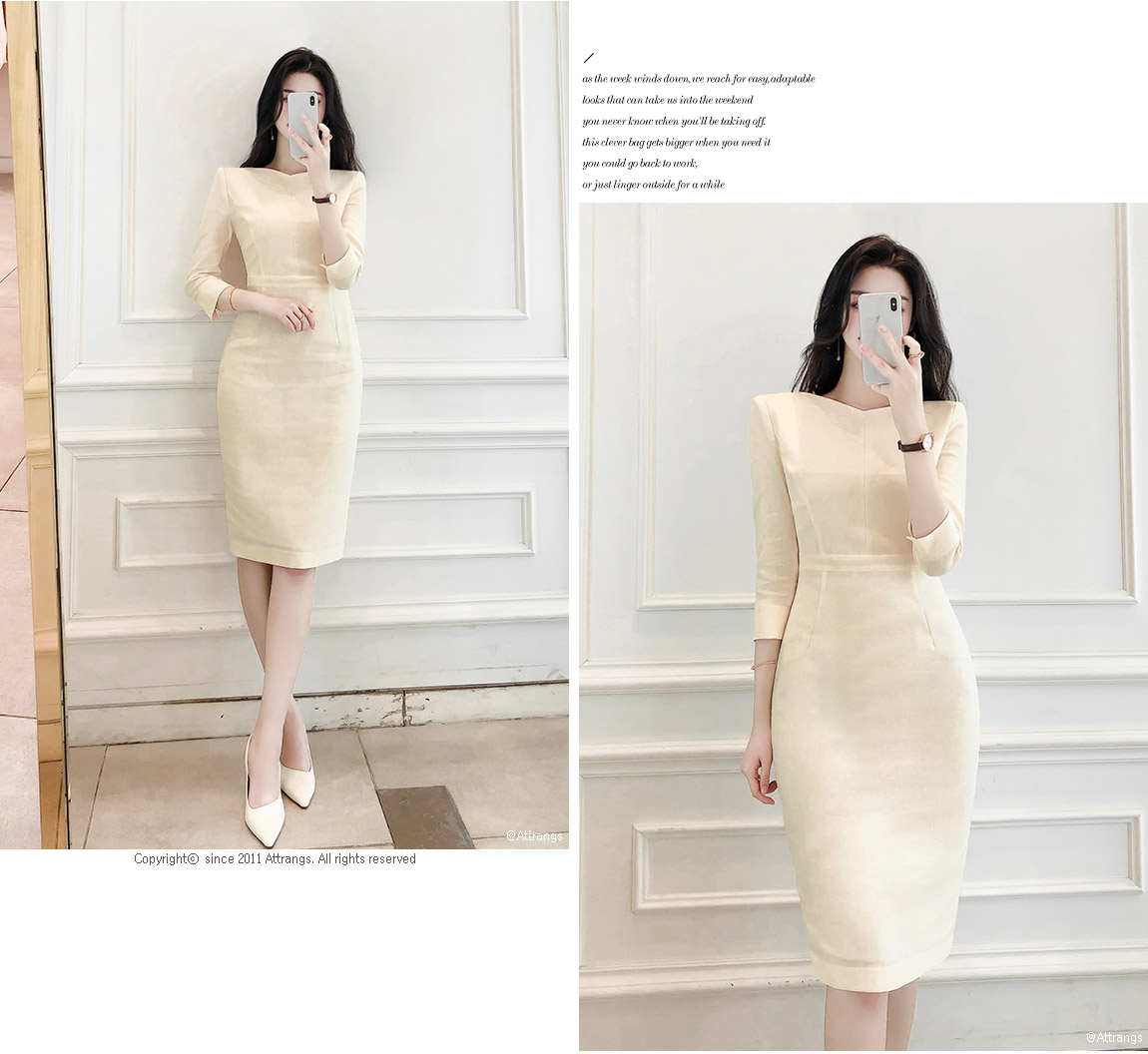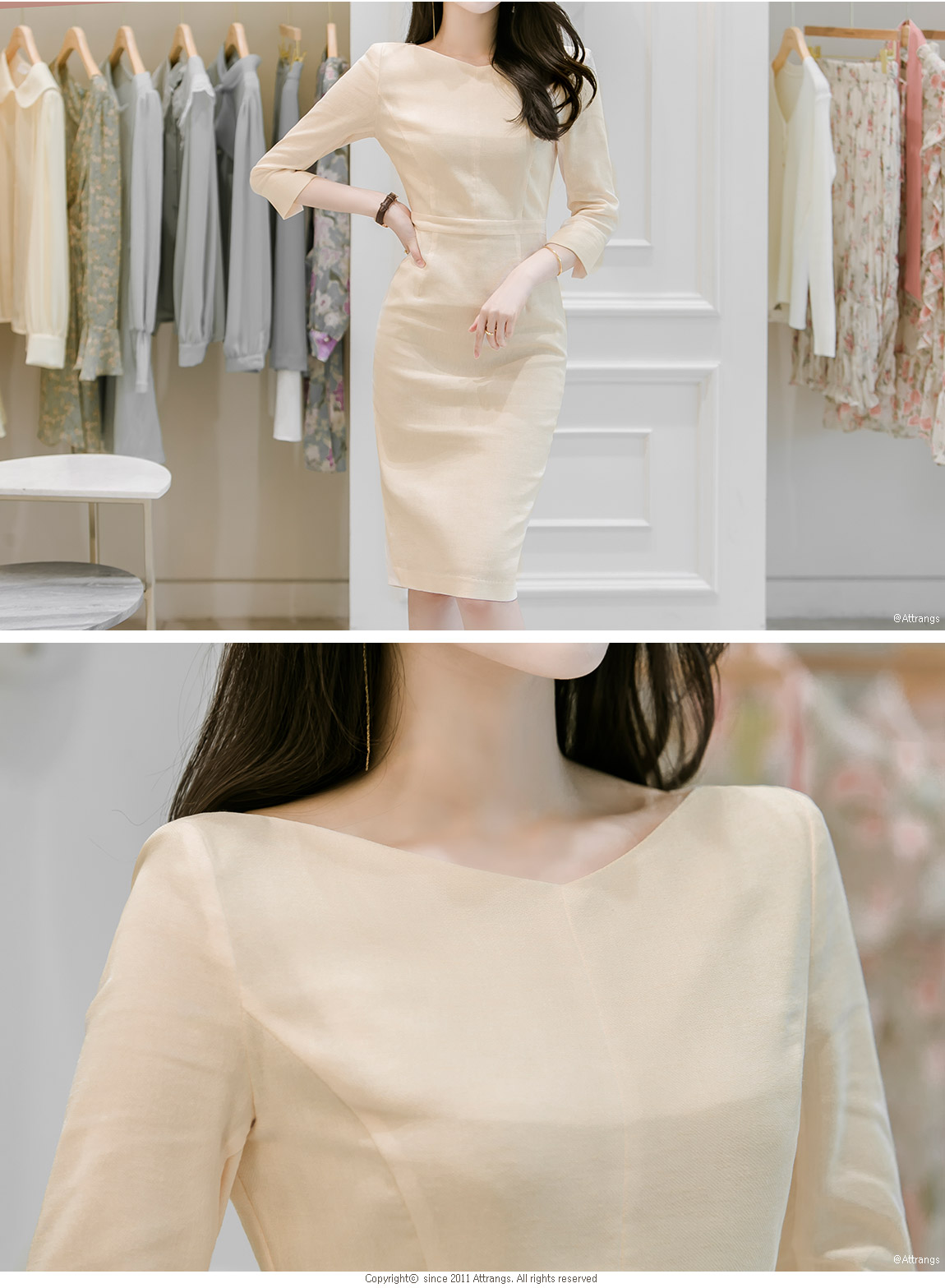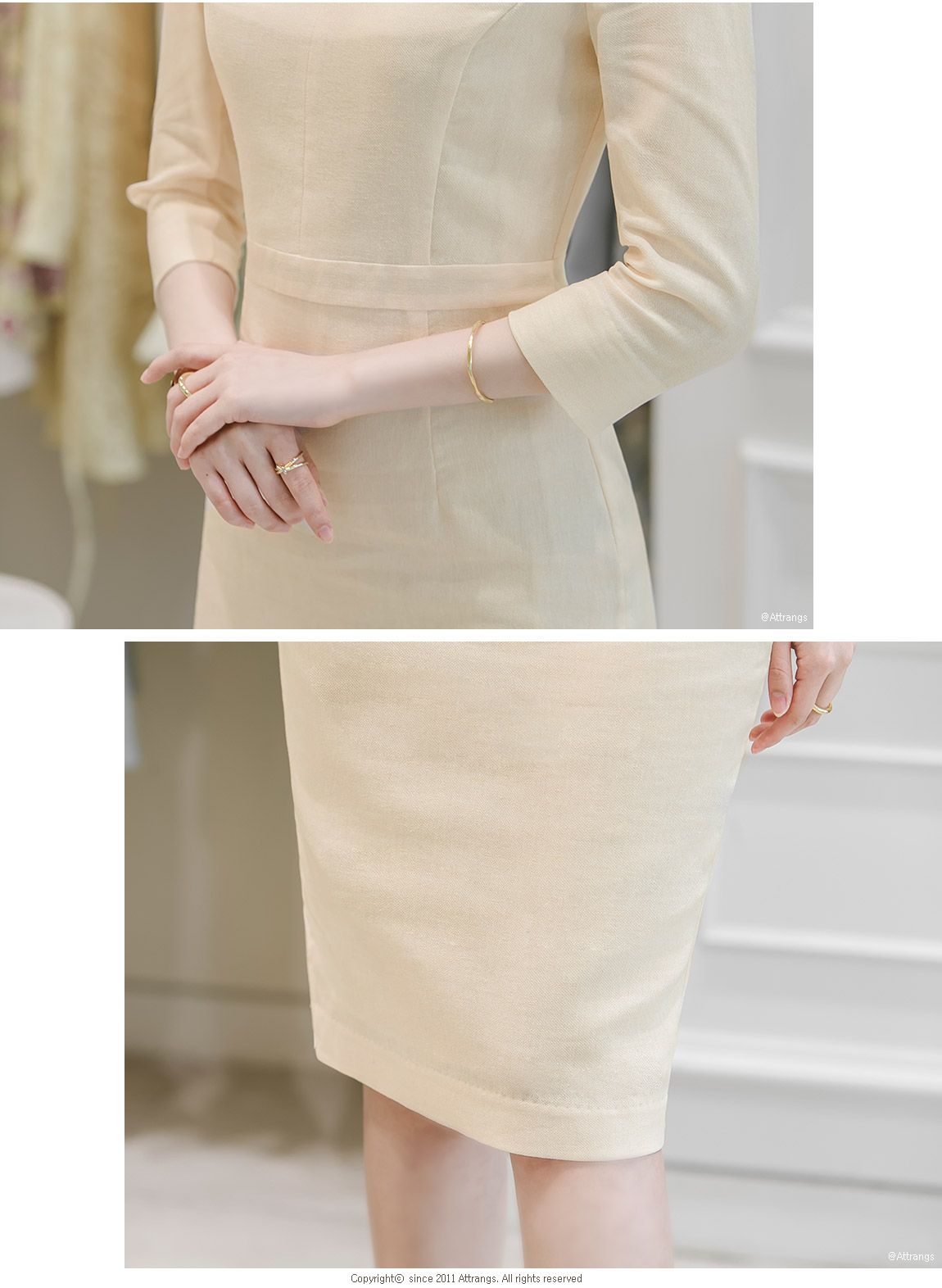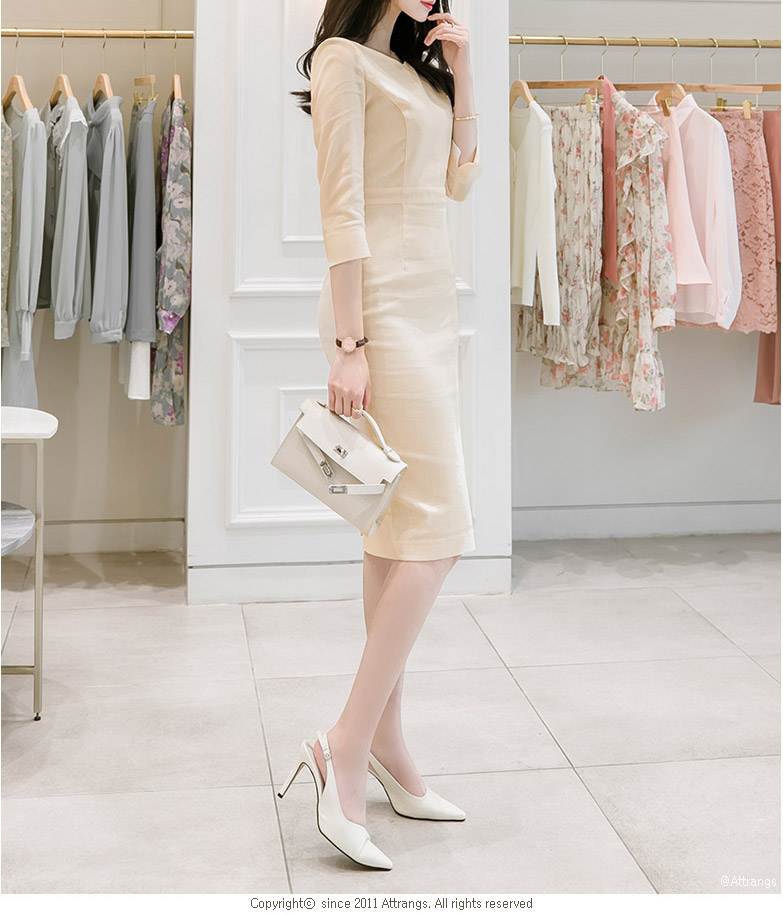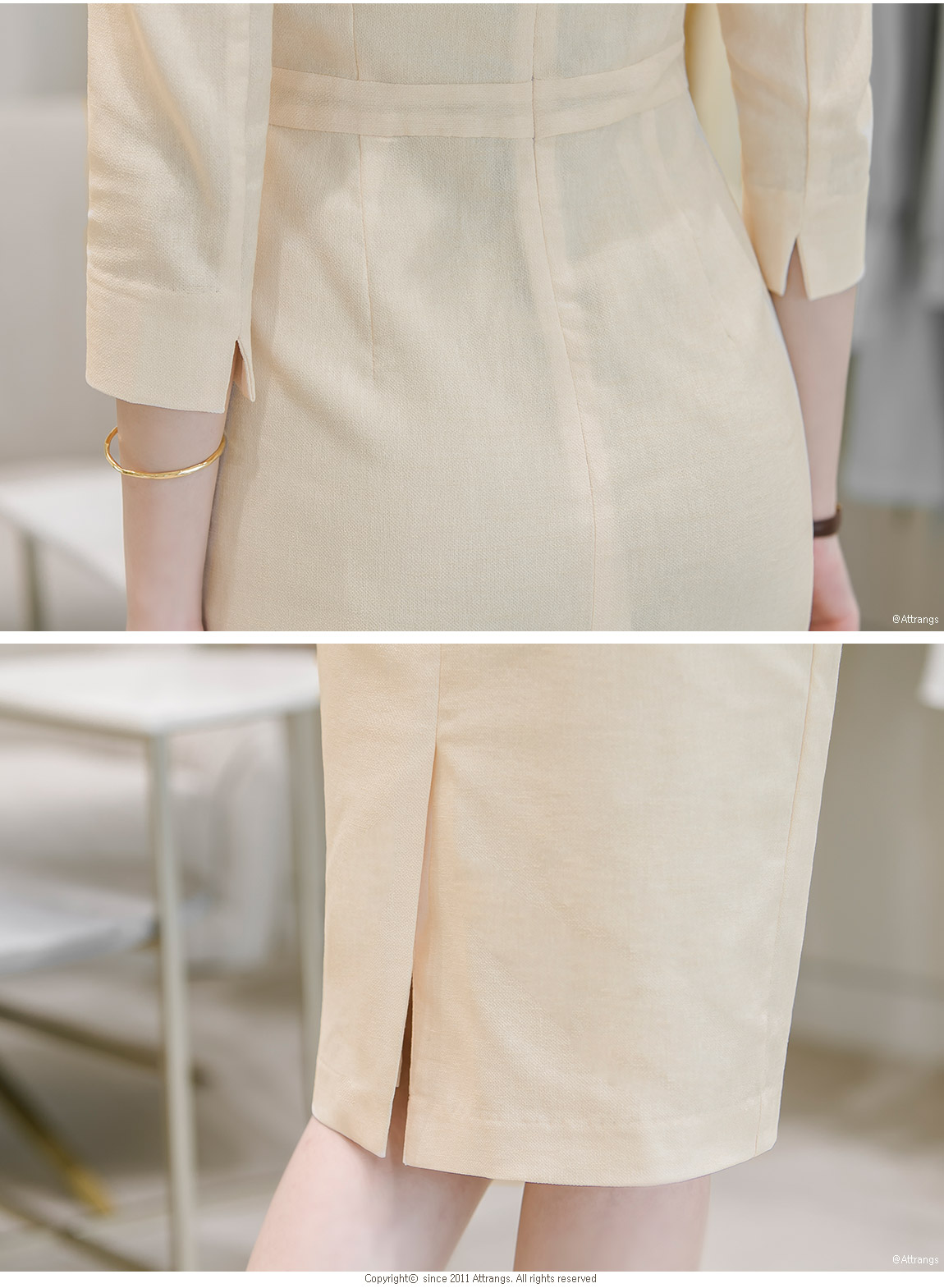 TYPE
Dress / ワンピース / 连衣裙
FABRIC
Cotton / コットン / 棉布 (55%)
Polyester / ポリエステル / 聚酯 (40%)
Span / Spandex / スパン、スパンデックス / 弹力纤维 (5%)

COLOR
SIZE
총기장(뒤)
(S) 101 cm / 39.8 in
(M) 101.5 cm / 40 in
(L) 102 cm / 40.2 in

가슴단면
(S) 41 cm / 16.1 in
(M) 43 cm / 16.9 in
(L) 45 cm / 17.7 in

허리단면
(S) 33.5 cm / 13.2 in
(M) 35.5 cm / 14 in
(L) 37.5 cm / 14.8 in

소매기장
(S) 43.5 cm / 17.1 in
(M) 44 cm / 17.3 in
(L) 44.5 cm / 17.5 in

암홀단면
(S) 23 cm / 9.1 in
(M) 25 cm / 9.8 in
(L) 27 cm / 10.6 in

힙단면
(S) 44 cm / 17.3 in
(M) 46 cm / 18.1 in
(L) 48 cm / 18.9 in

안감
(S) 96 cm / 37.8 in
(M) 96.5 cm / 38 in
(L) 97 cm / 38.2 in

어깨너비
(S) 35 cm / 13.8 in
(M) 36 cm / 14.2 in
(L) 37 cm / 14.6 in

트임
(S) 22 cm / 8.7 in
(M) 22.5 cm / 8.9 in
(L) 23 cm / 9.1 in


COUNTRY (ORIGIN) MANUFACTURED
한국 / South Korea (韓国)