"Premium long pearl H-line dress"
♥ MD COMMENT
The dress is made with luxurious pearl buttons
and firm solid fabric that
creates an elegant mood. It's made to fit
beautifully to your body and comfortable to wear.
♥ DETAIL TIP
The deep V-neckline slims the face line.
It's made with high quality materials
and the pearl buttons gives a soft sparkle
to the overall look. The back slit is made
to make everyday activities comfortable.
♥ SIZE TIP
It's prepared in S, M size
so please refer to the detailed size below.
It's recommended for
size 44~slim 66 to wear size S,
size 66~slim 77 to wear size M
The model's height is
168 cm with a slim size of 55
★ Recommended to do dry cleaning ONLY.
────────────────────────
MATERIAL : POLYESTER 100%
Material : average, Transparency : none
Flexibility : average, Linings : none
Washing method : dry clean, separate wash
Please avoid using washing machine and dryer.
────────────────────────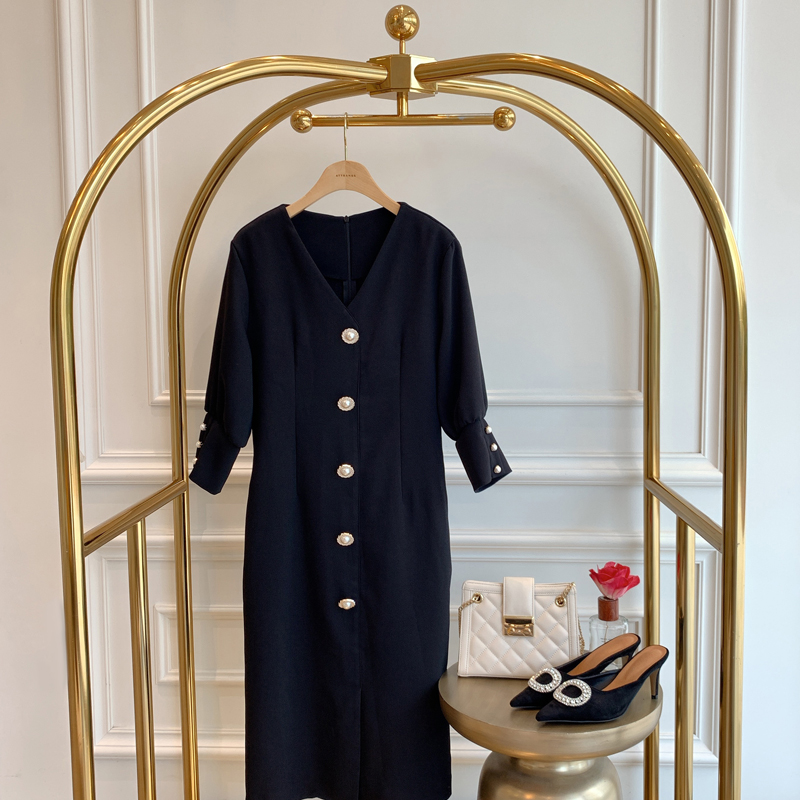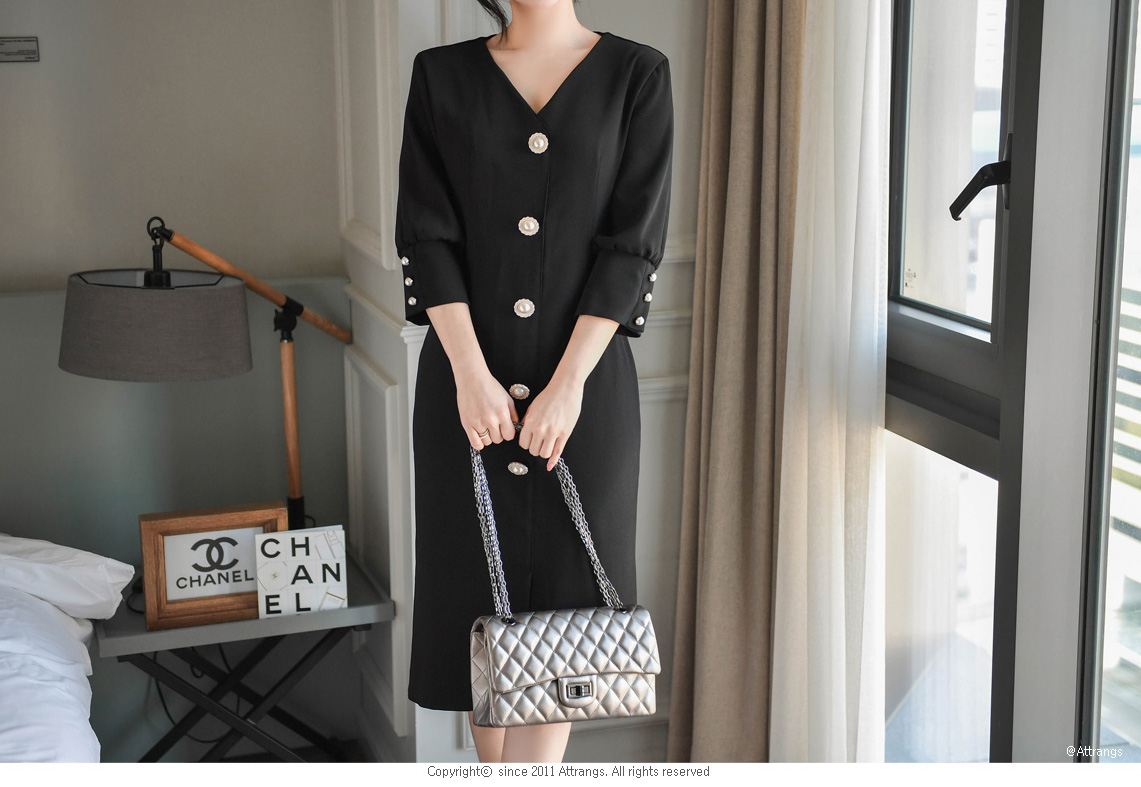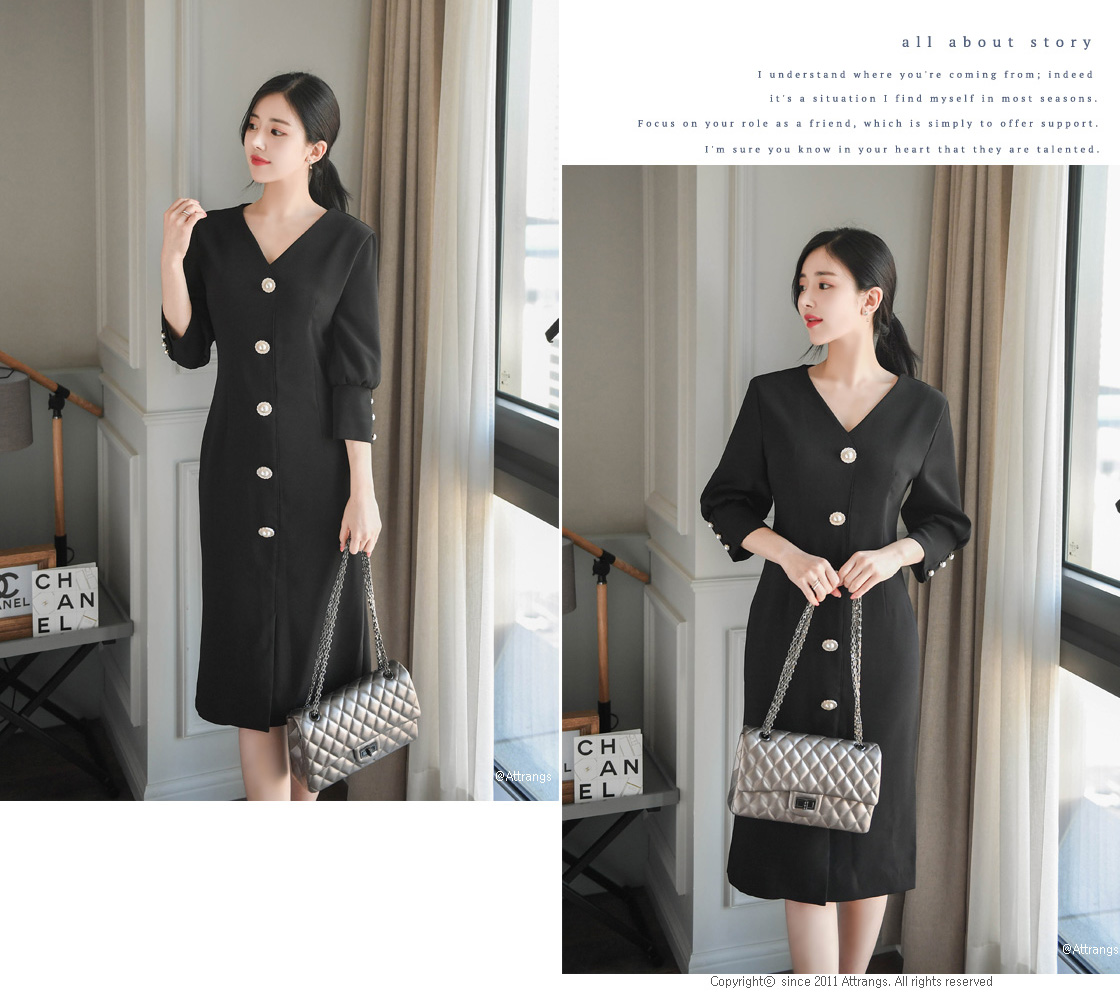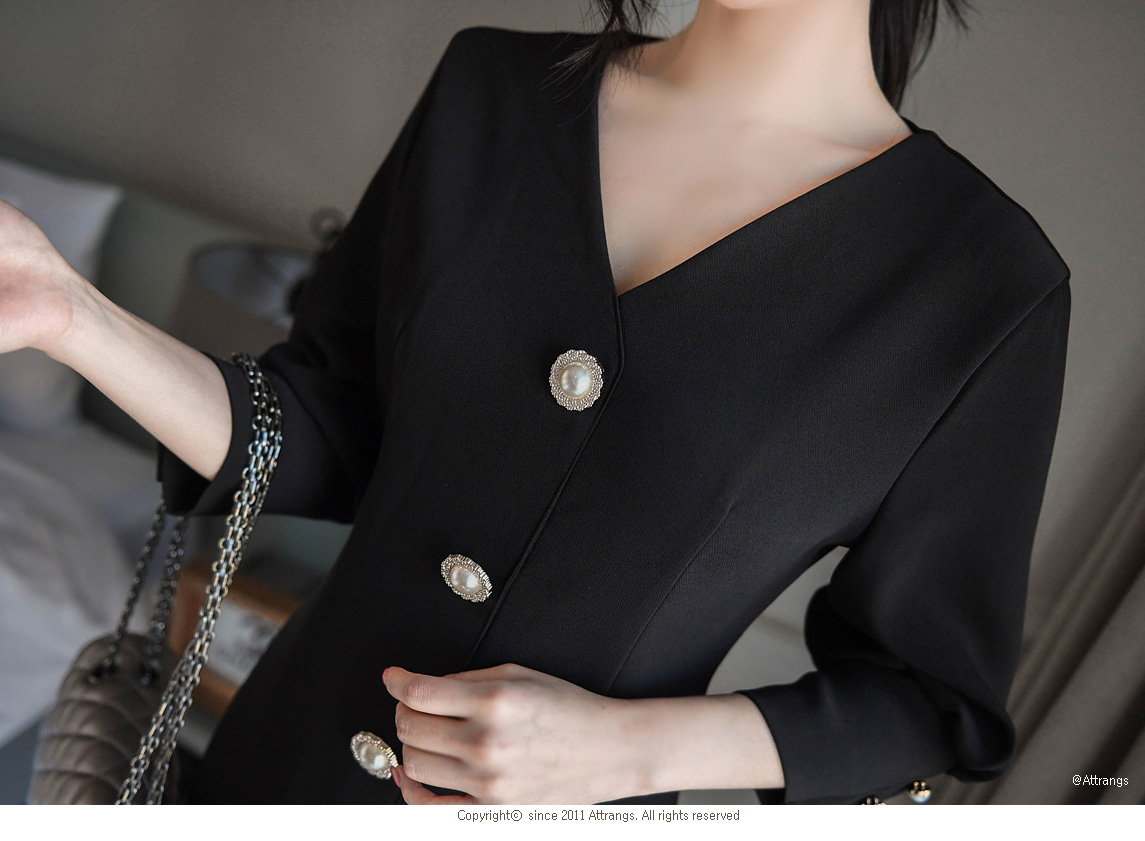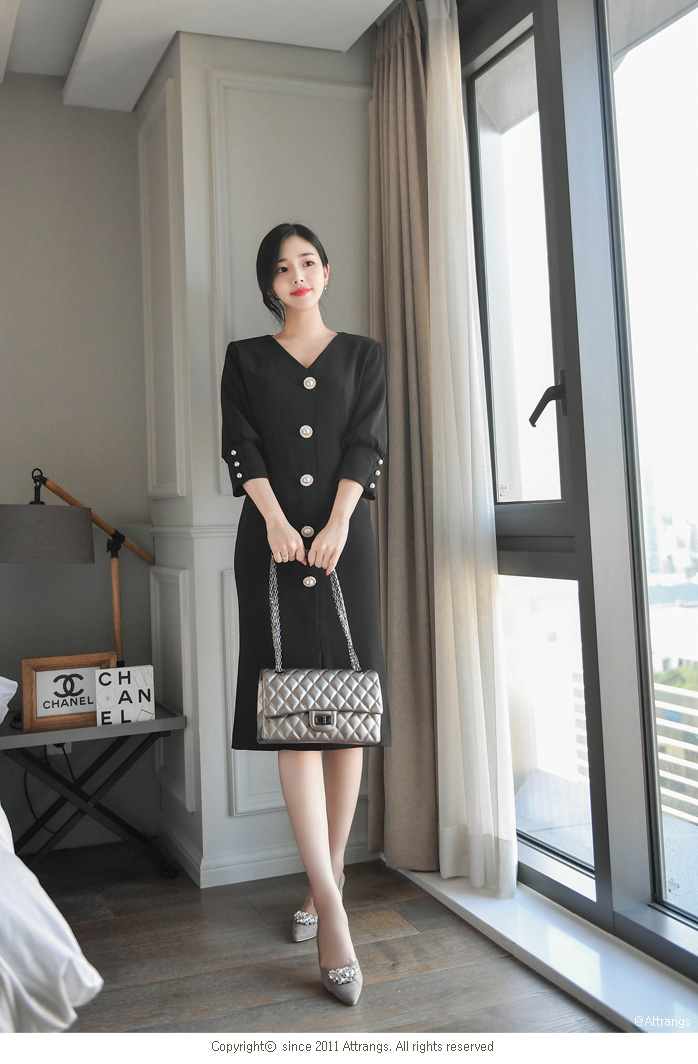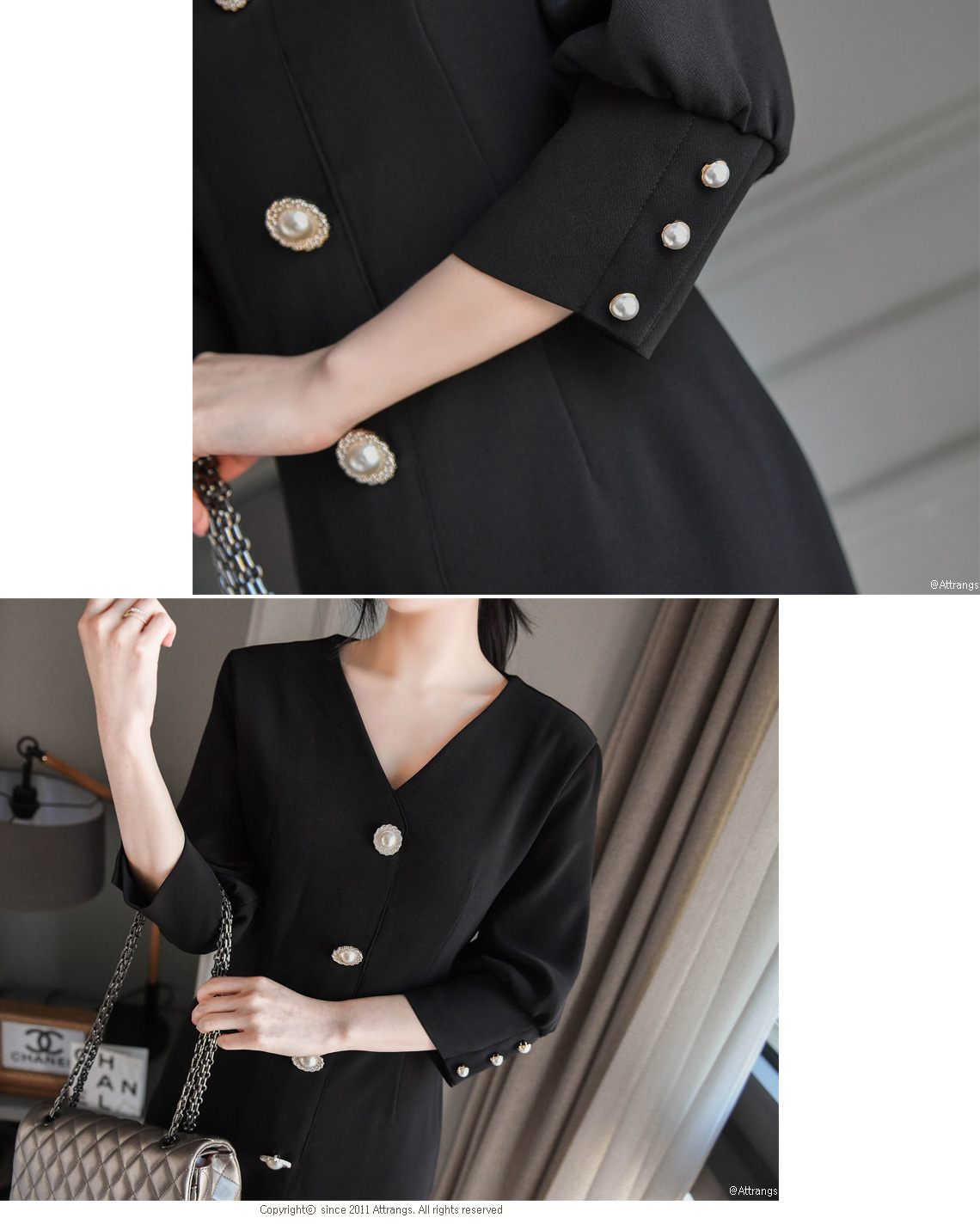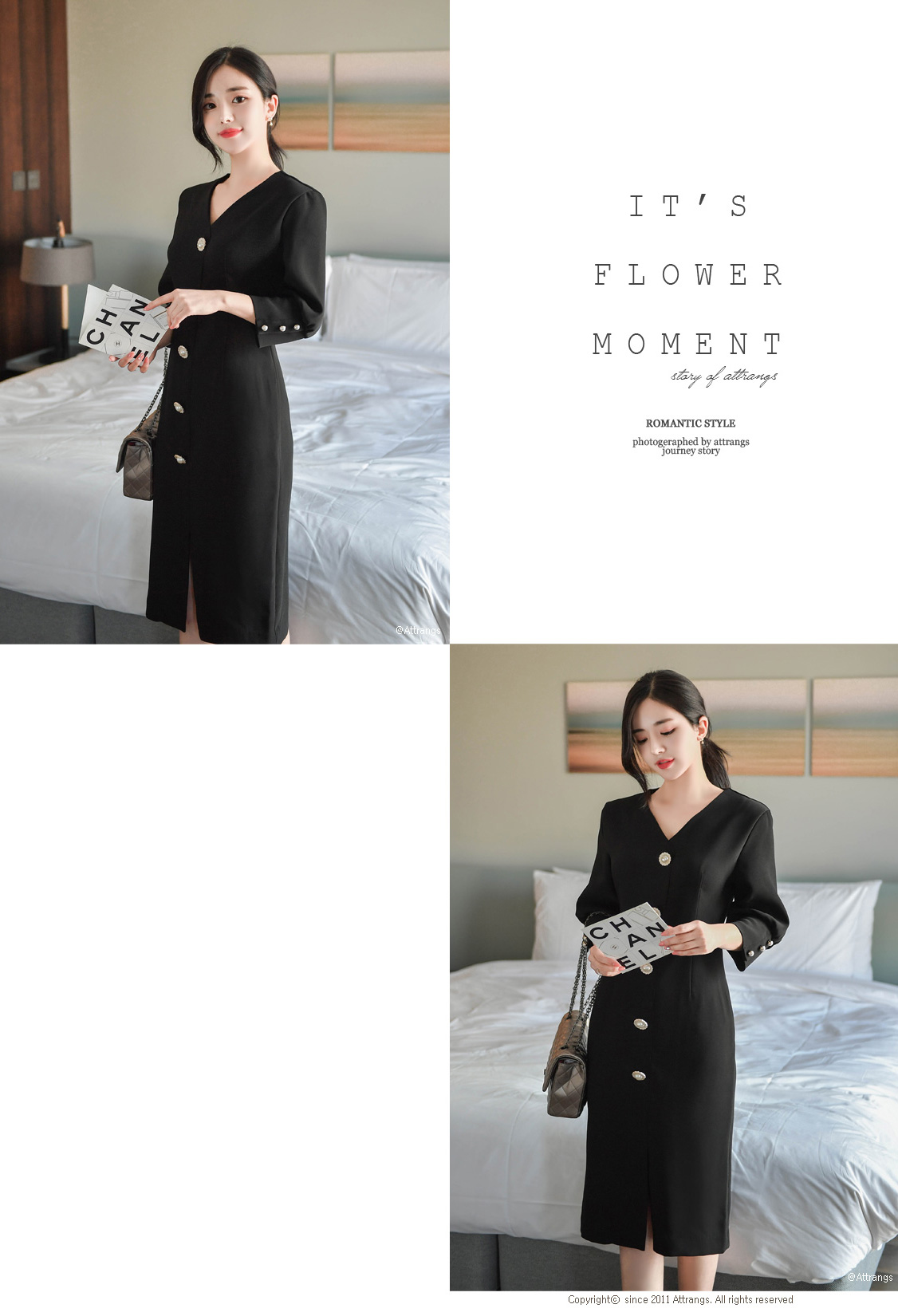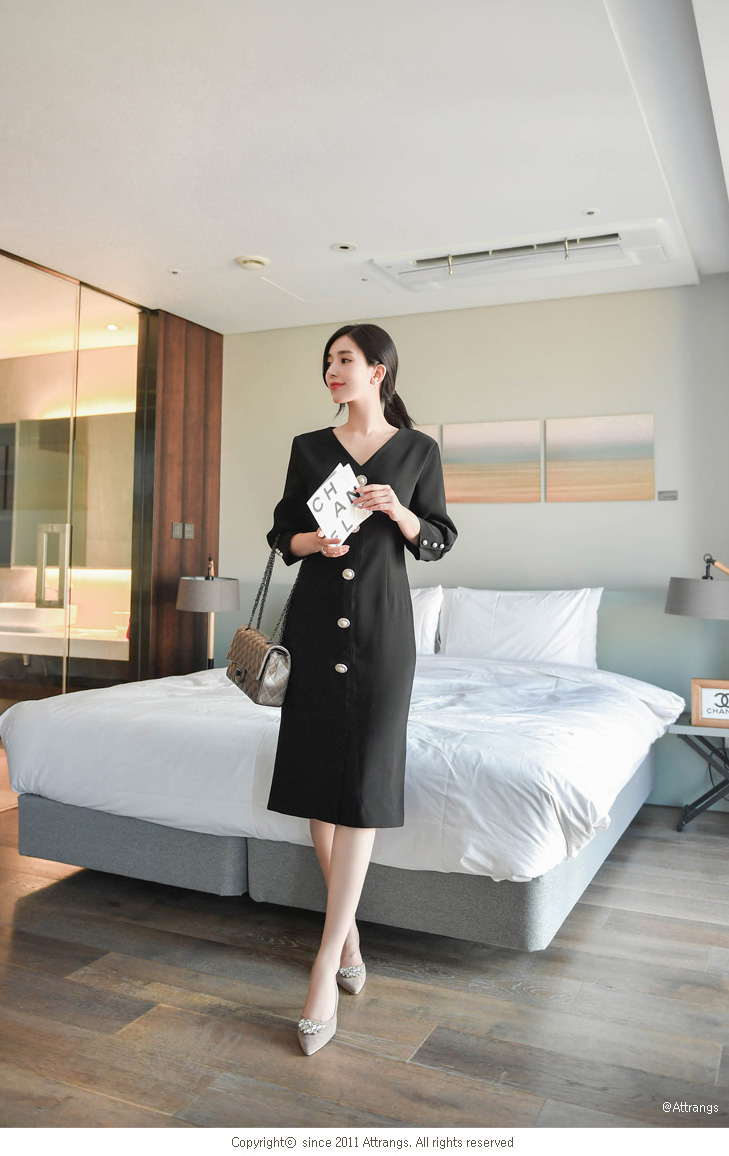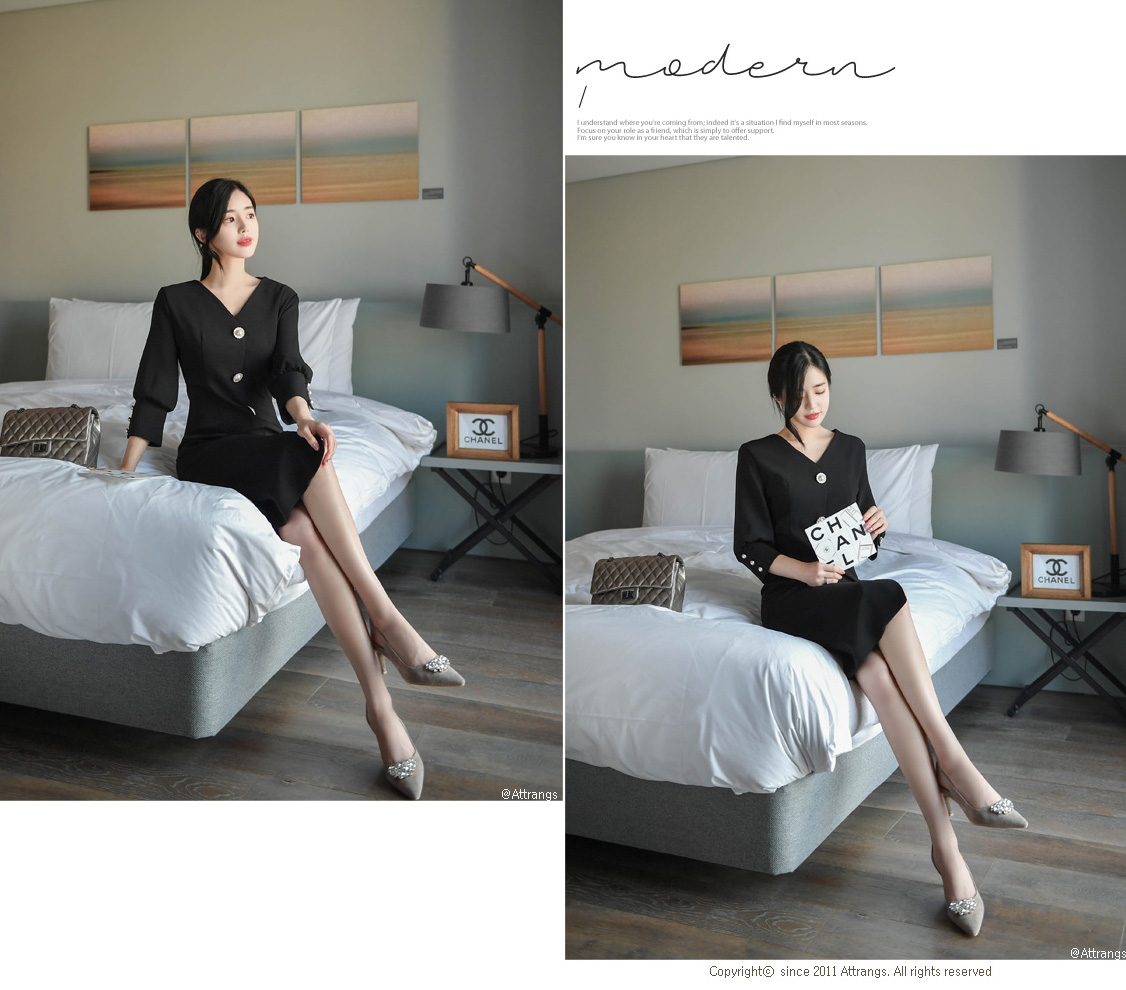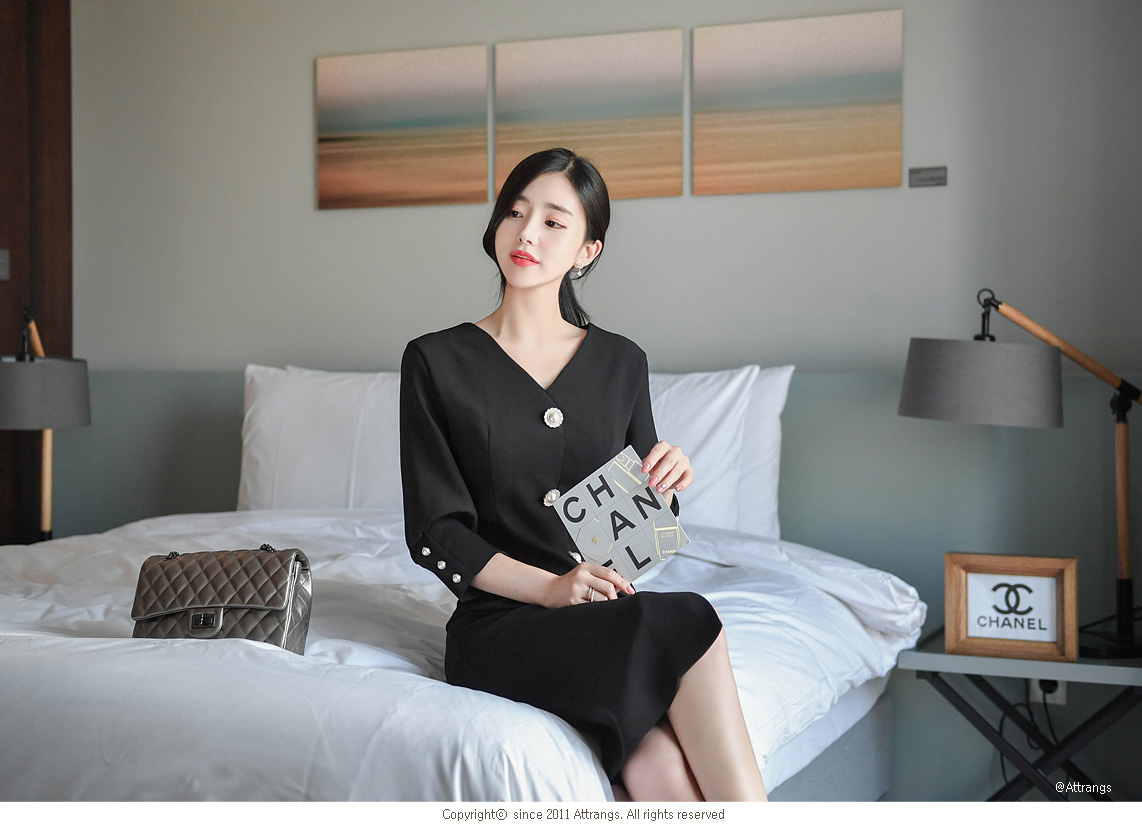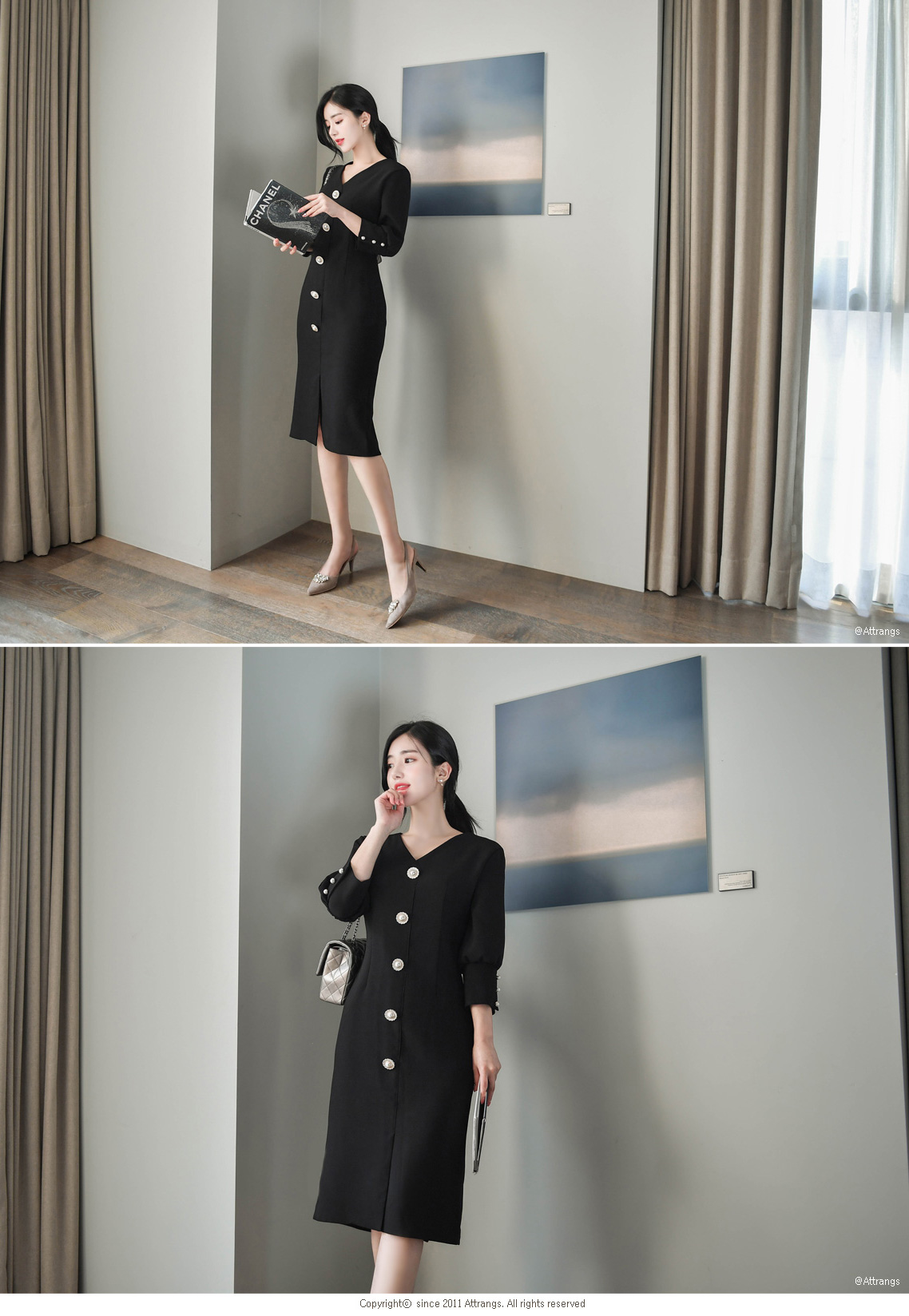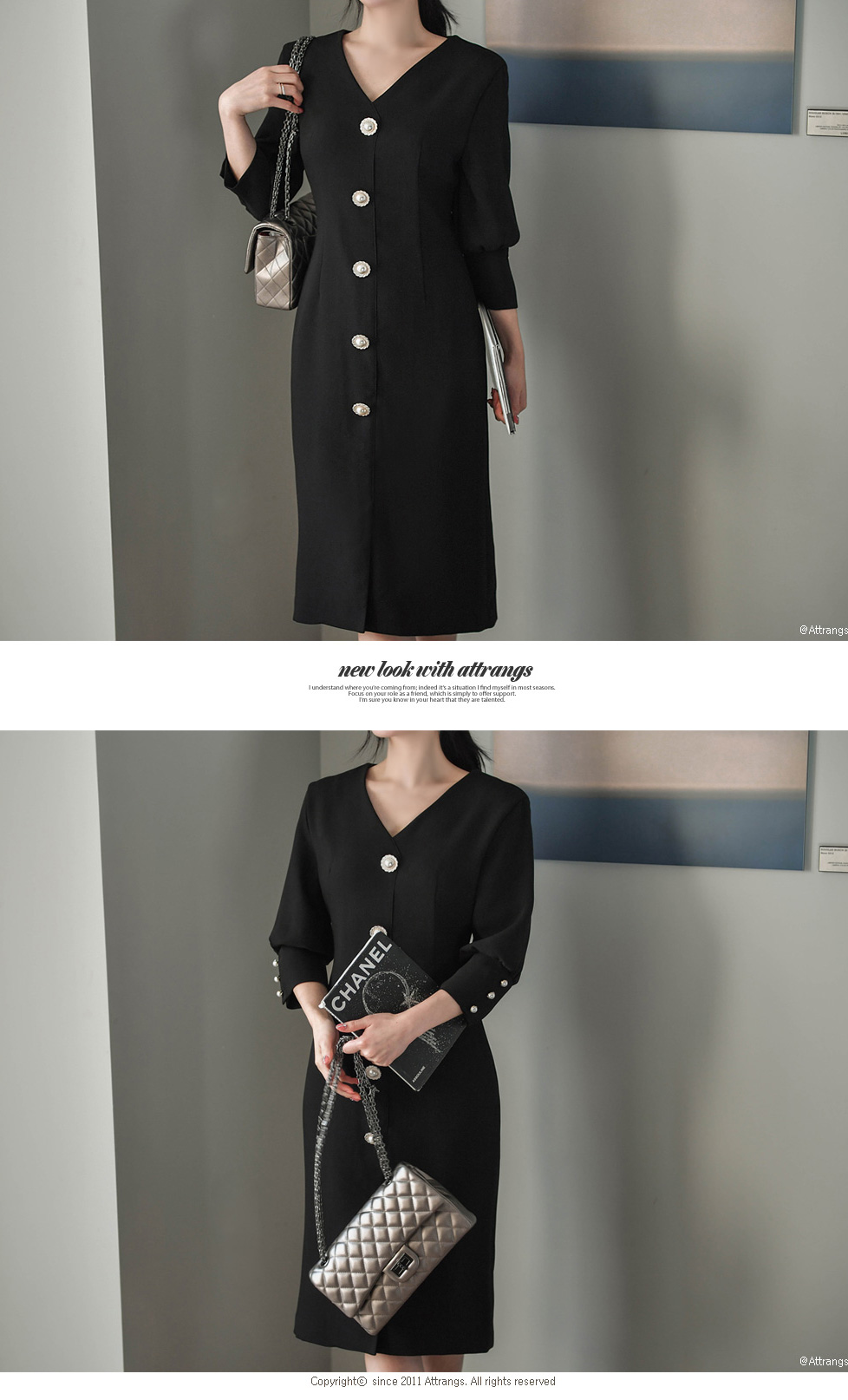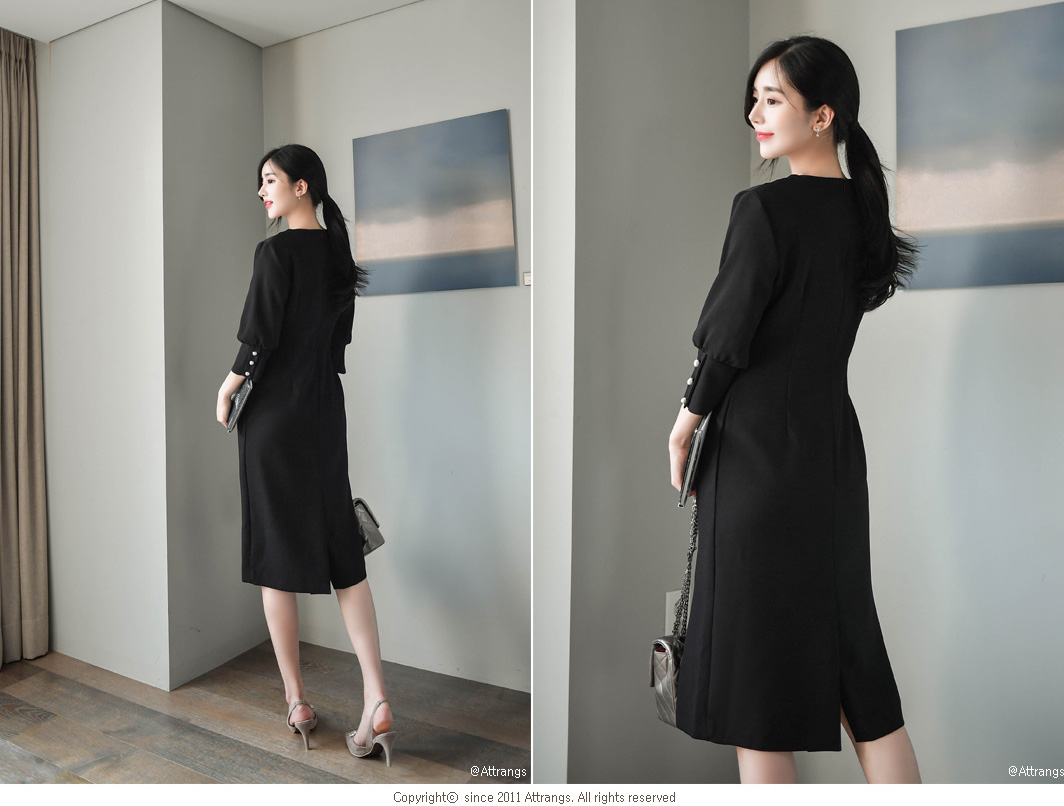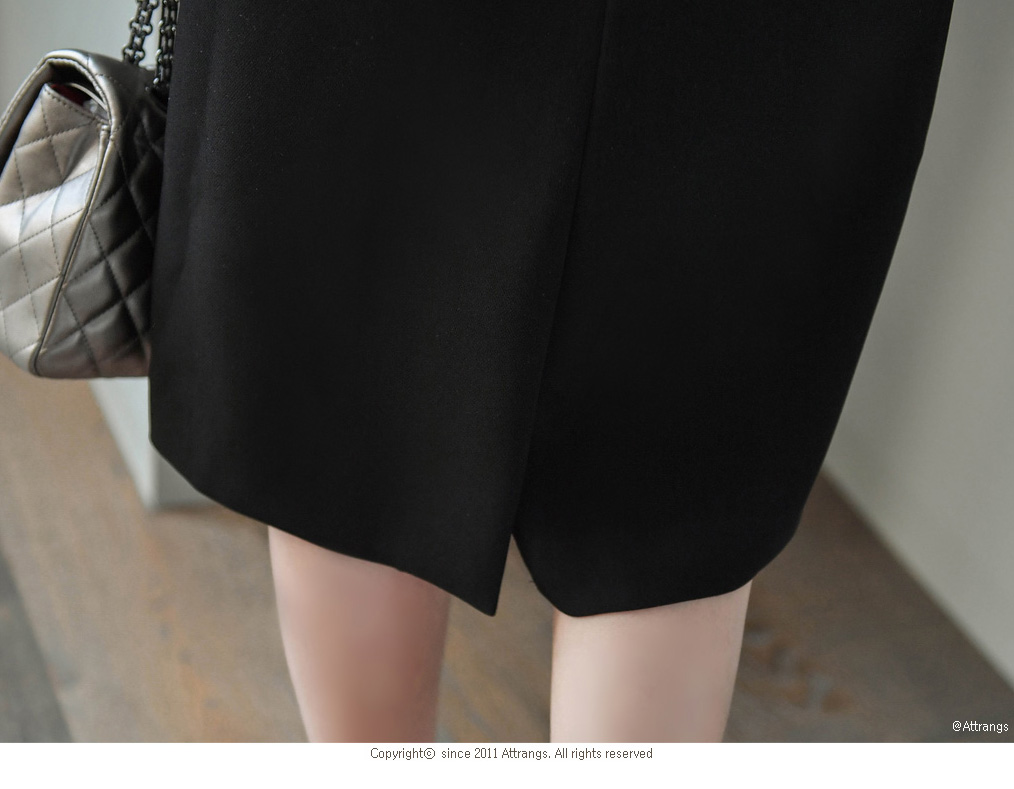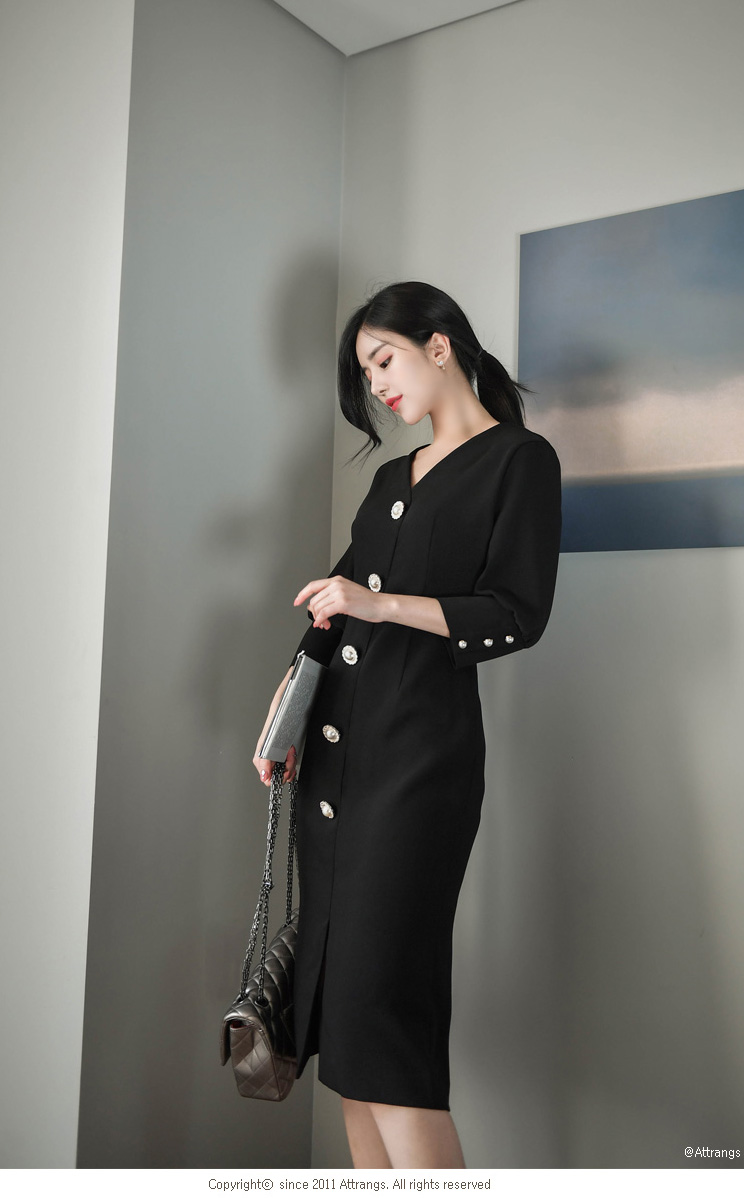 TYPE
Dress / ワンピース / 连衣裙
FABRIC
Polyester / ポリエステル / 聚酯 (100%)



COLOR
Pink,Ivory
ピンク,アイボリー
粉红,乳白色
SIZE
총기장(뒤)
(S) 105 cm / 41.3 in
(M) 105.5 cm / 41.5 in

가슴단면
(S) 45 cm / 17.7 in
(M) 47 cm / 18.5 in

허리단면
(S) 36.5 cm / 14.4 in
(M) 38.5 cm / 15.2 in

힙단면
(S) 45 cm / 17.7 in
(M) 47 cm / 18.5 in

암홀단면
(S) 22.5 cm / 8.9 in
(M) 24.5 cm / 9.6 in

소매기장
(S) 40 cm / 15.7 in
(M) 40.5 cm / 15.9 in

총기장(앞)
(S) 105 cm / 41.3 in
(M) 105.5 cm / 41.5 in

어깨너비
(S) 37.5 cm / 14.8 in
(M) 38.5 cm / 15.2 in

트임
(S) 21.5 cm / 8.5 in
(M) 21.5 cm / 8.5 in


COUNTRY (ORIGIN) MANUFACTURED
한국 / South Korea (韓国)