"Lovely double-breasted A-line coat"
♥ MD COMMENT
This lovely coat is made with
great fabric materials that's
soft and warm to wear all day. It has
an A-line silhouette that creates a
slim look. It's great to wear it as formal,
party, casual and daily look.
♥ DETAIL TIP
The coat has a beautiful A-line silhouette
that falls beautifully along the body line
that helps create a slim look.
It comes with various size to choose from
and different colors so feel free
to choose according to your taste.
Highly recommended outerwear by our MD.
♥ SIZE TIP
It's prepared in S, M, L size
so please refer to the detailed size below.
It's recommended for
size 44~55 to wear size S,
size 55.5~66 to wear size M,
size 66.5~77 to wear size L
The model's height is
168 cm with a body size of 55
★ It is recommended to do dry cleaning ONLY
────────────────────────
MATERIAL : POLYESTER 55% +
ACRYL 30% + RAYON 15%
Material : thick, Transparency : none
Flexibility : none , Linings : given
Washing method : dry clean
Please avoid using washing machine and dryer
────────────────────────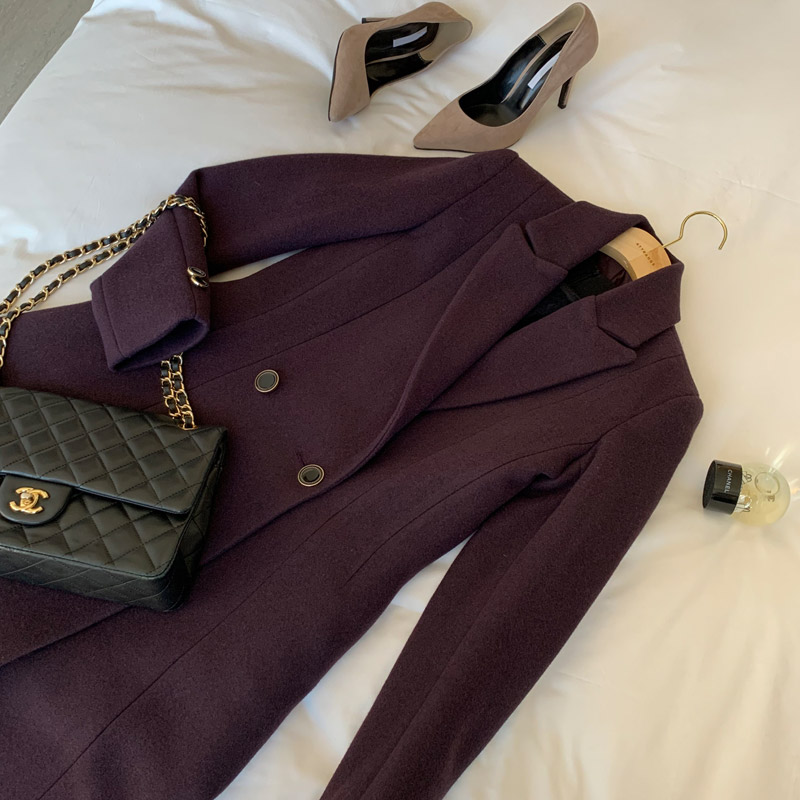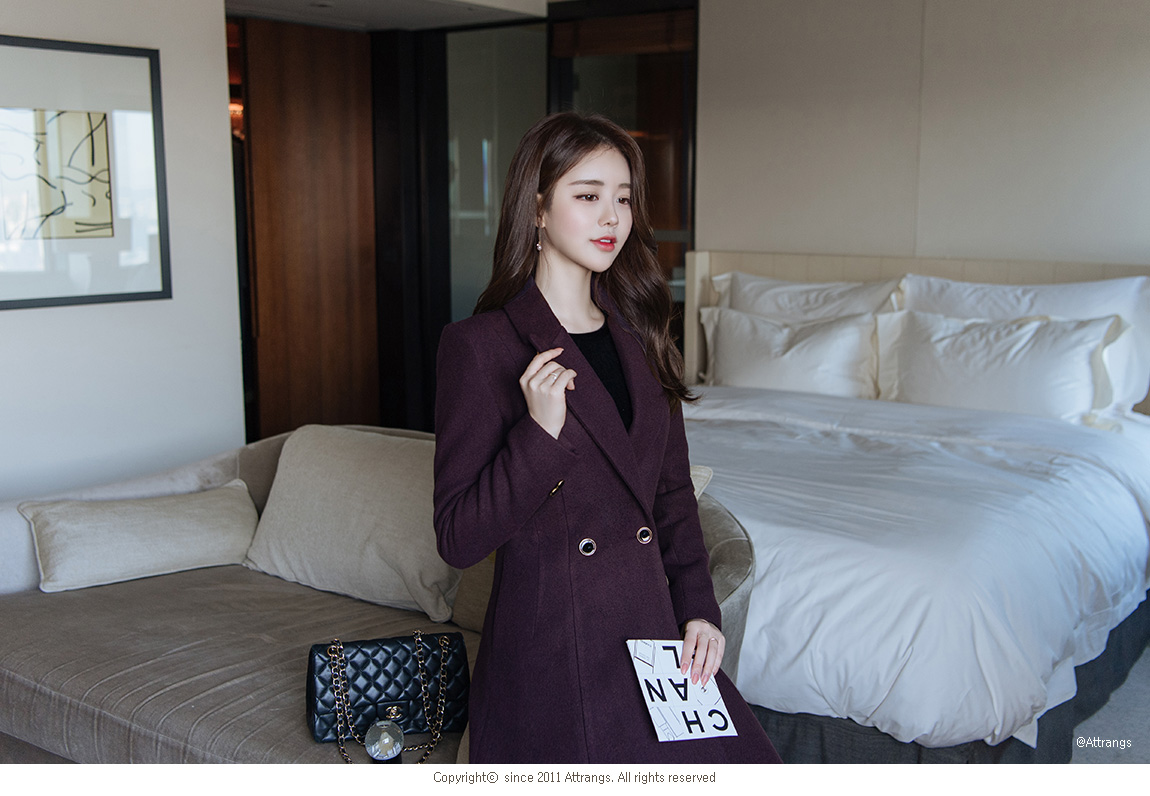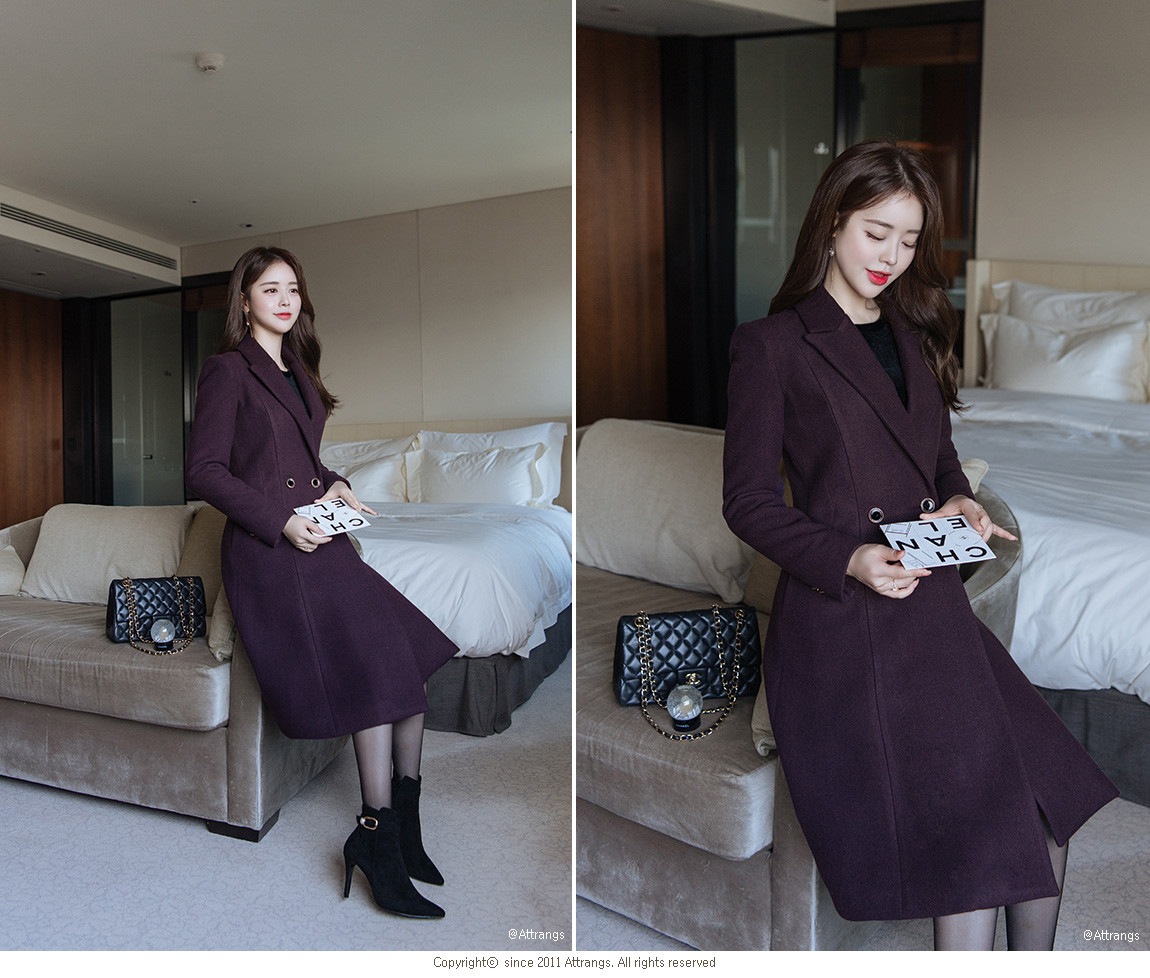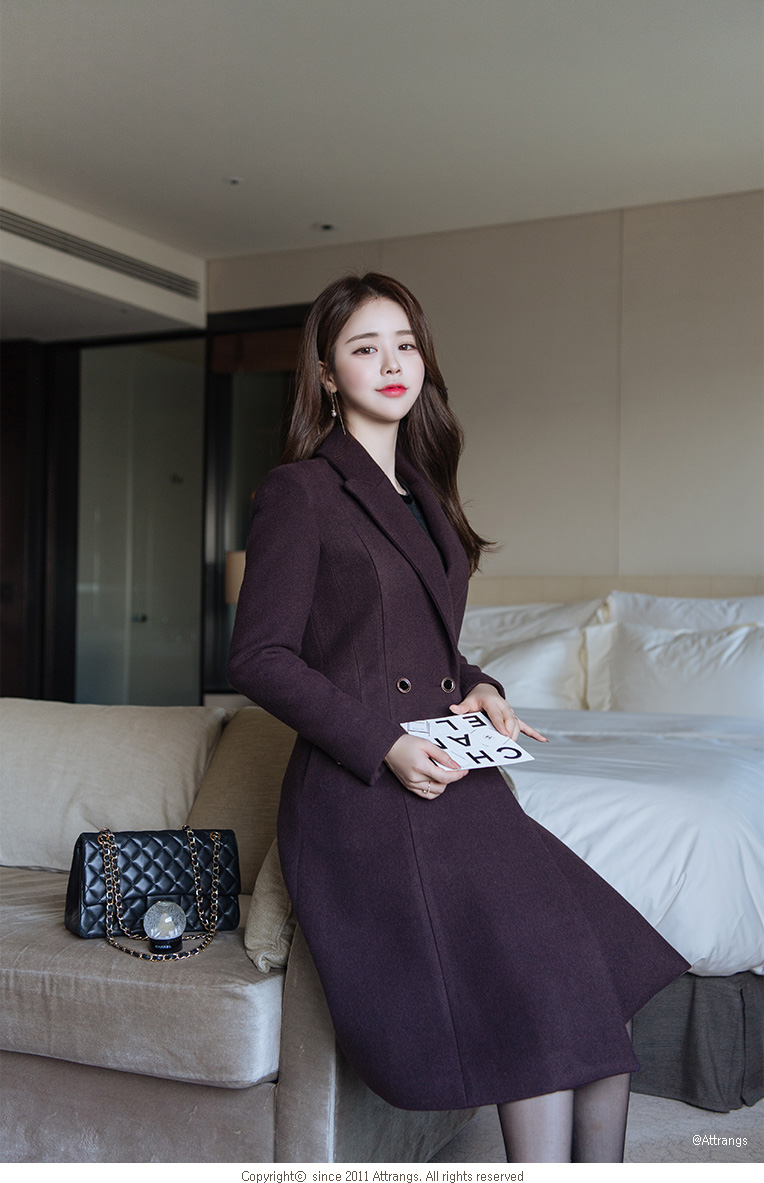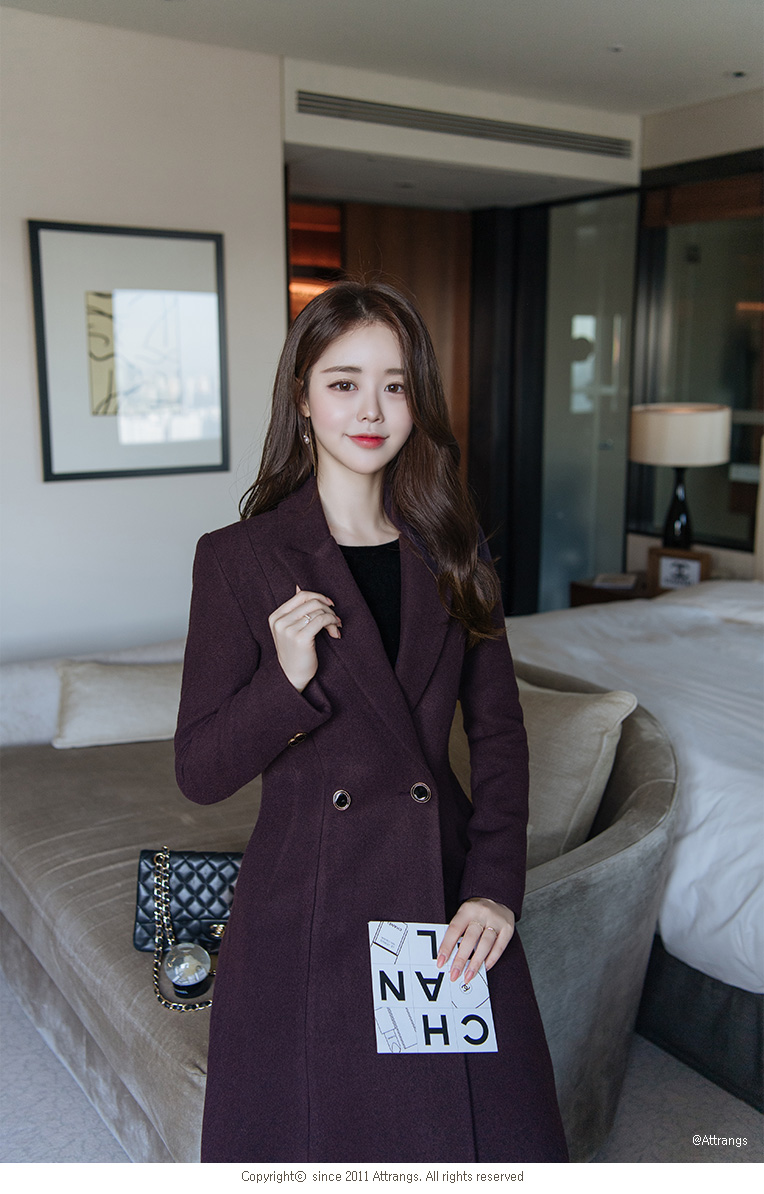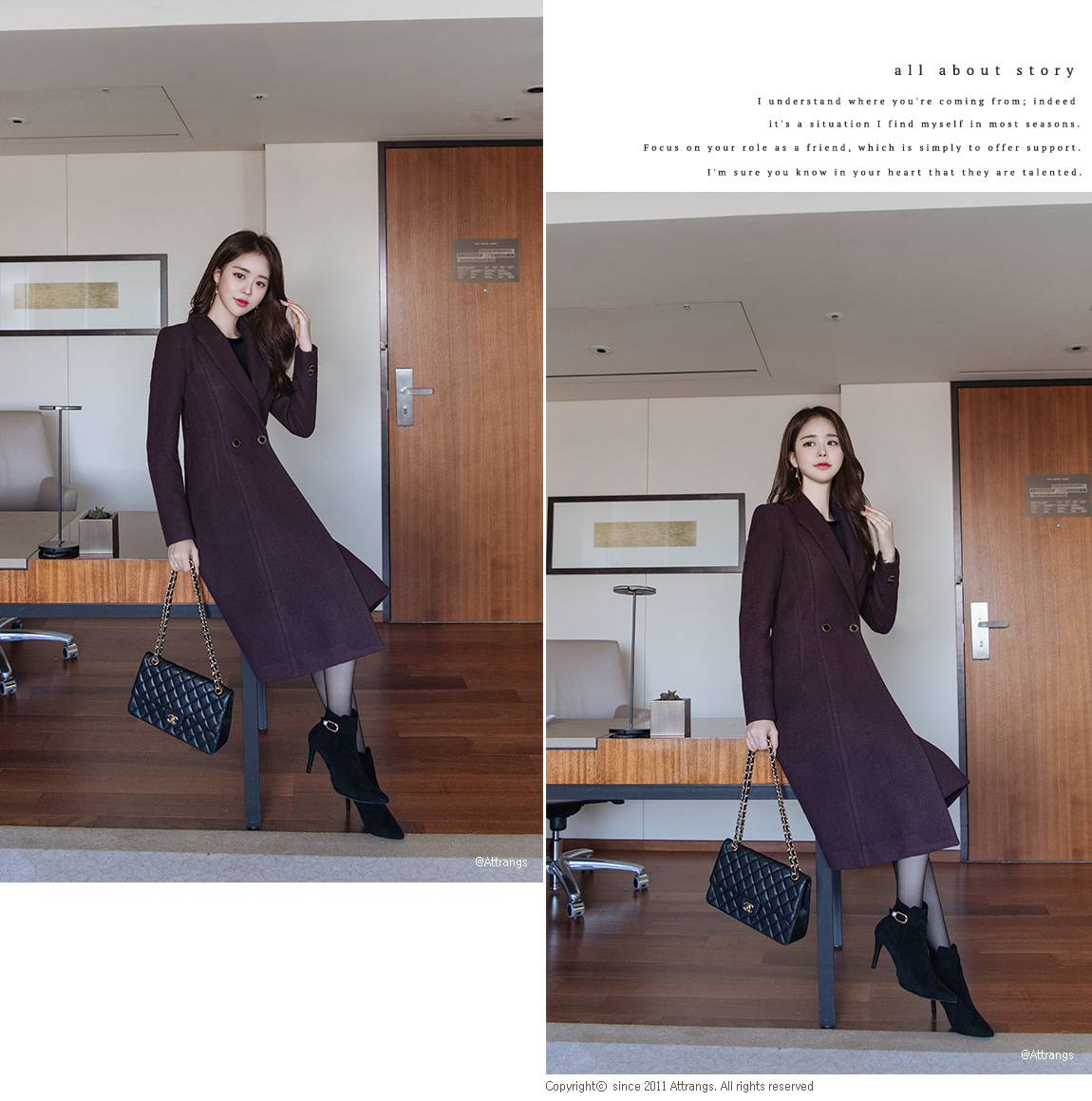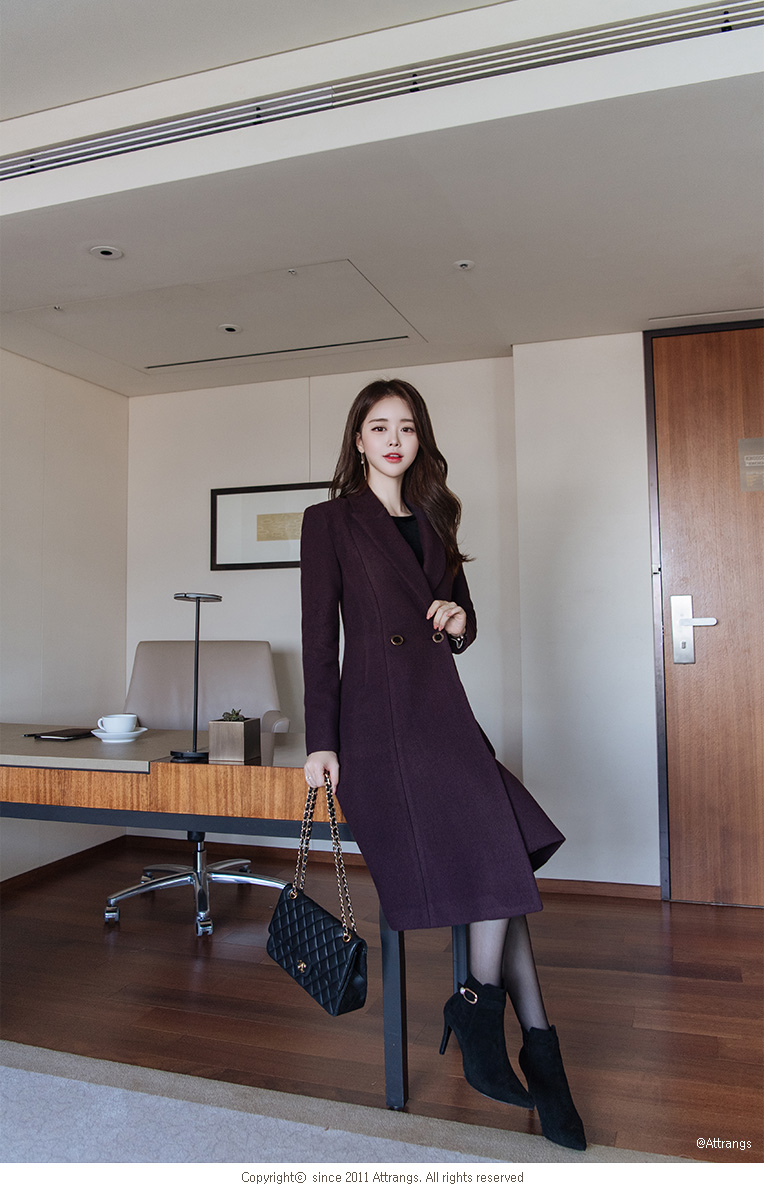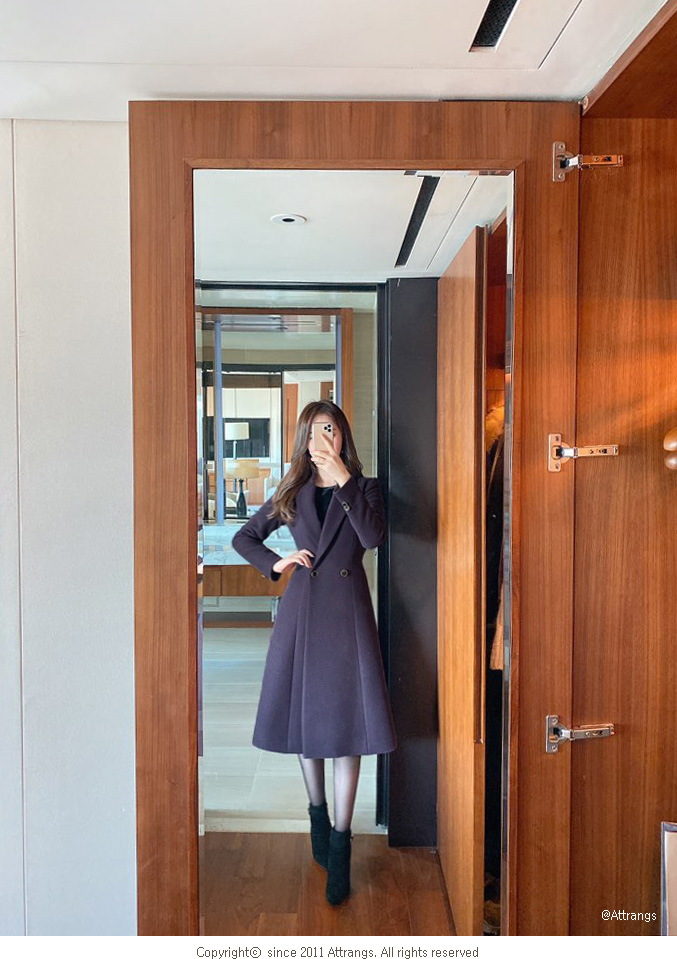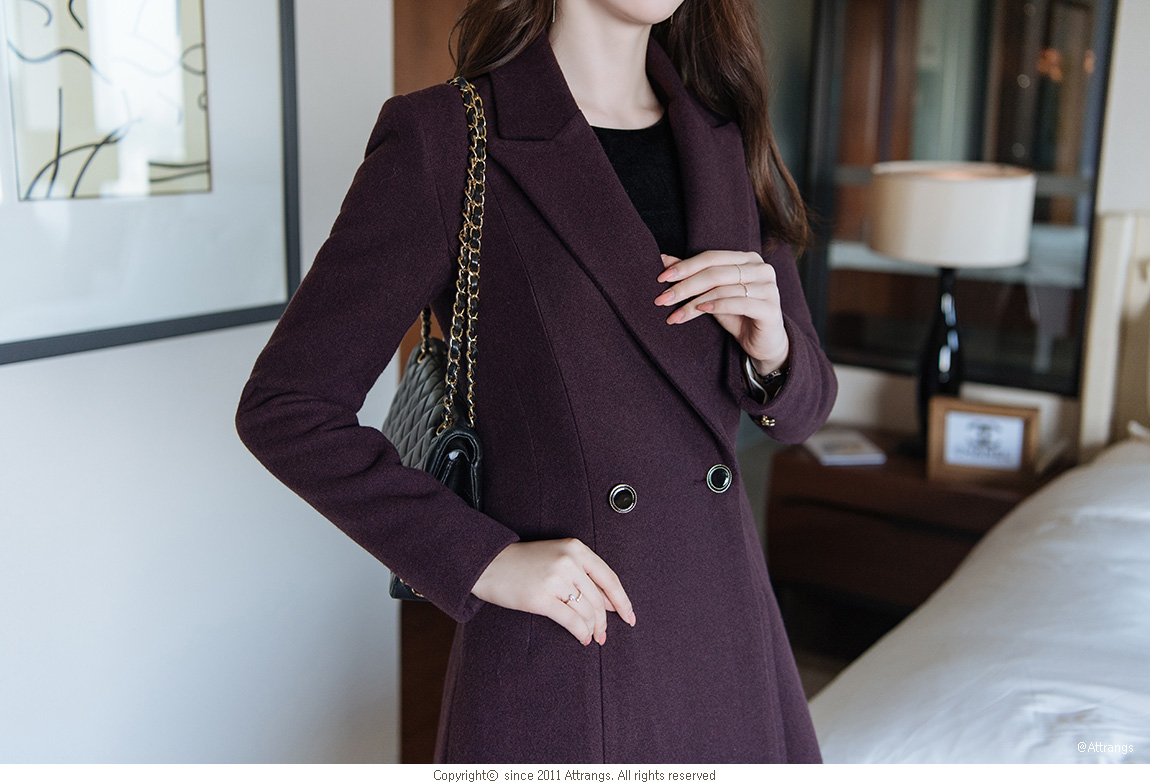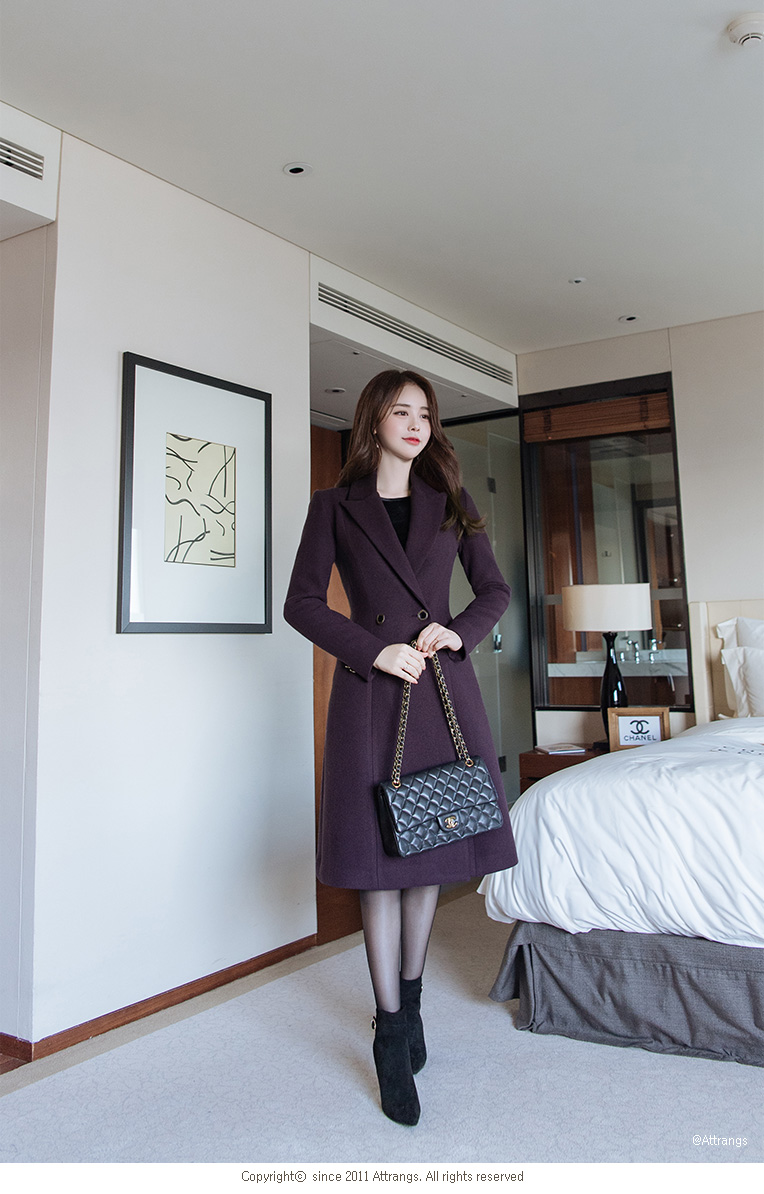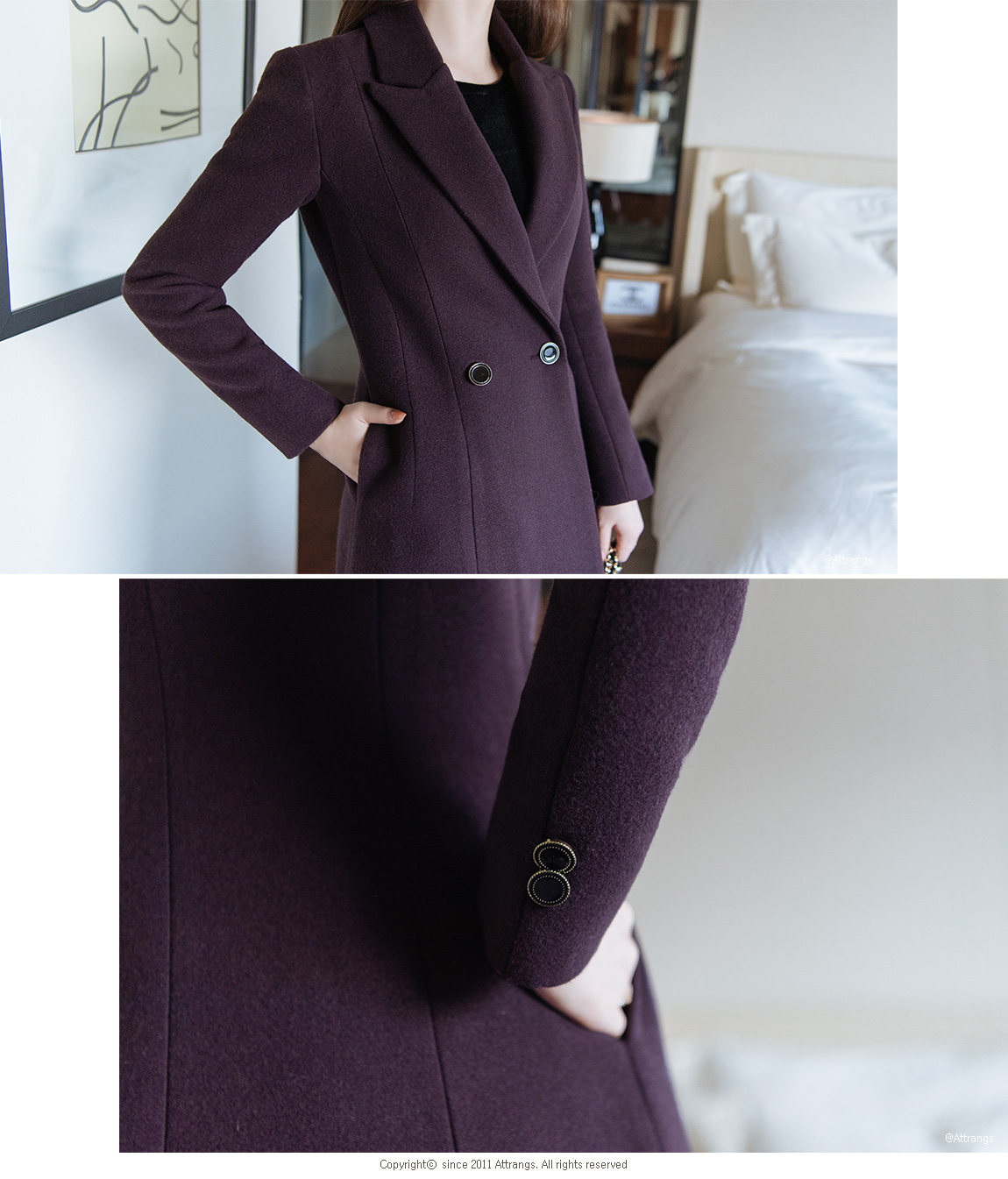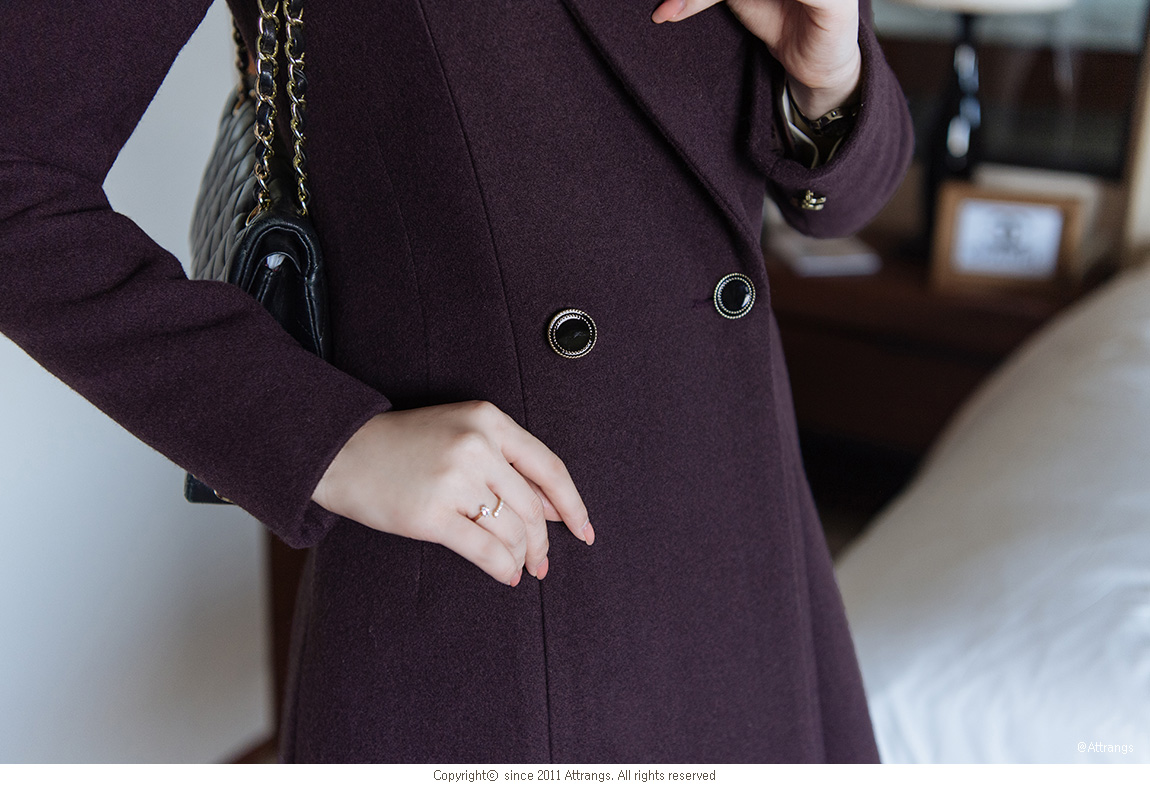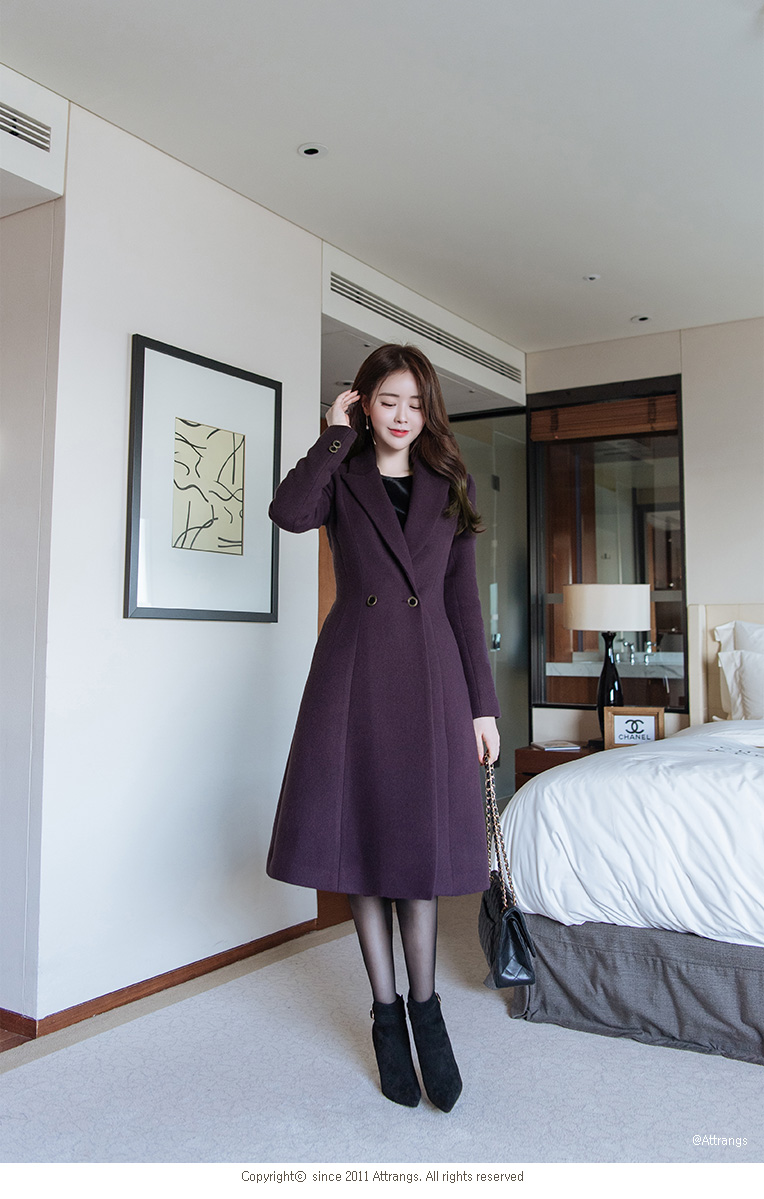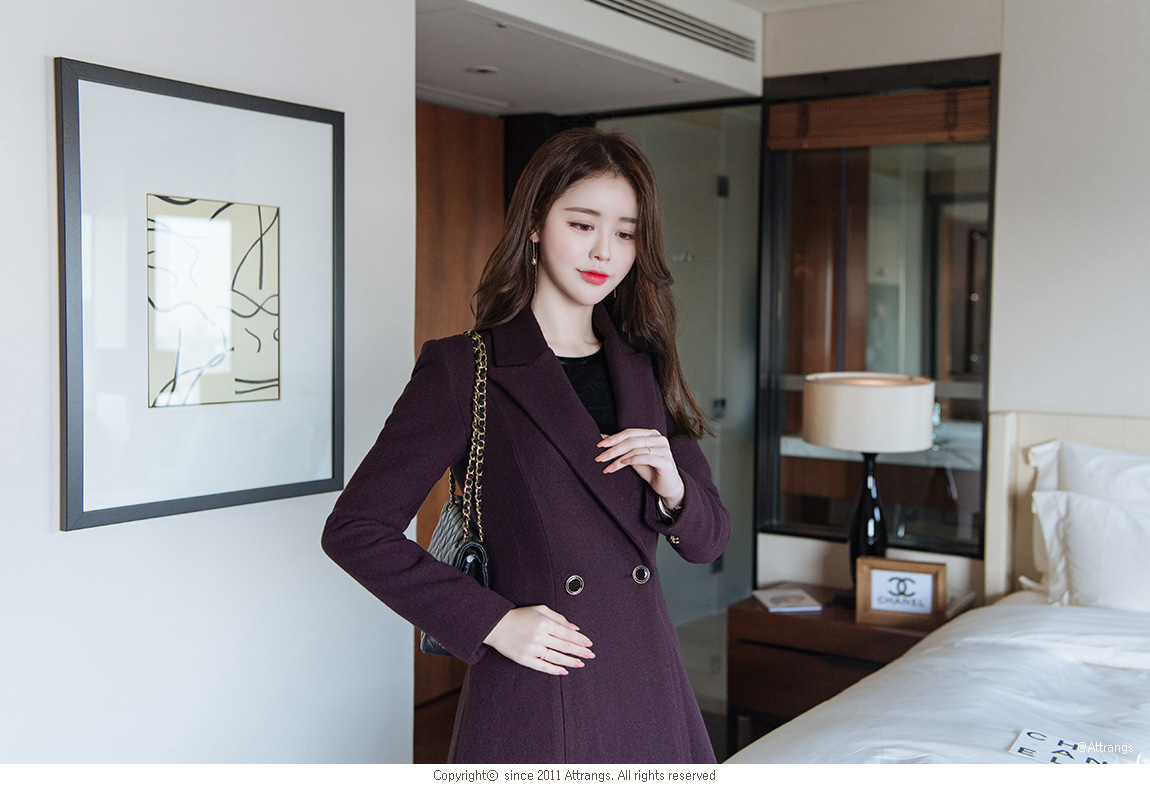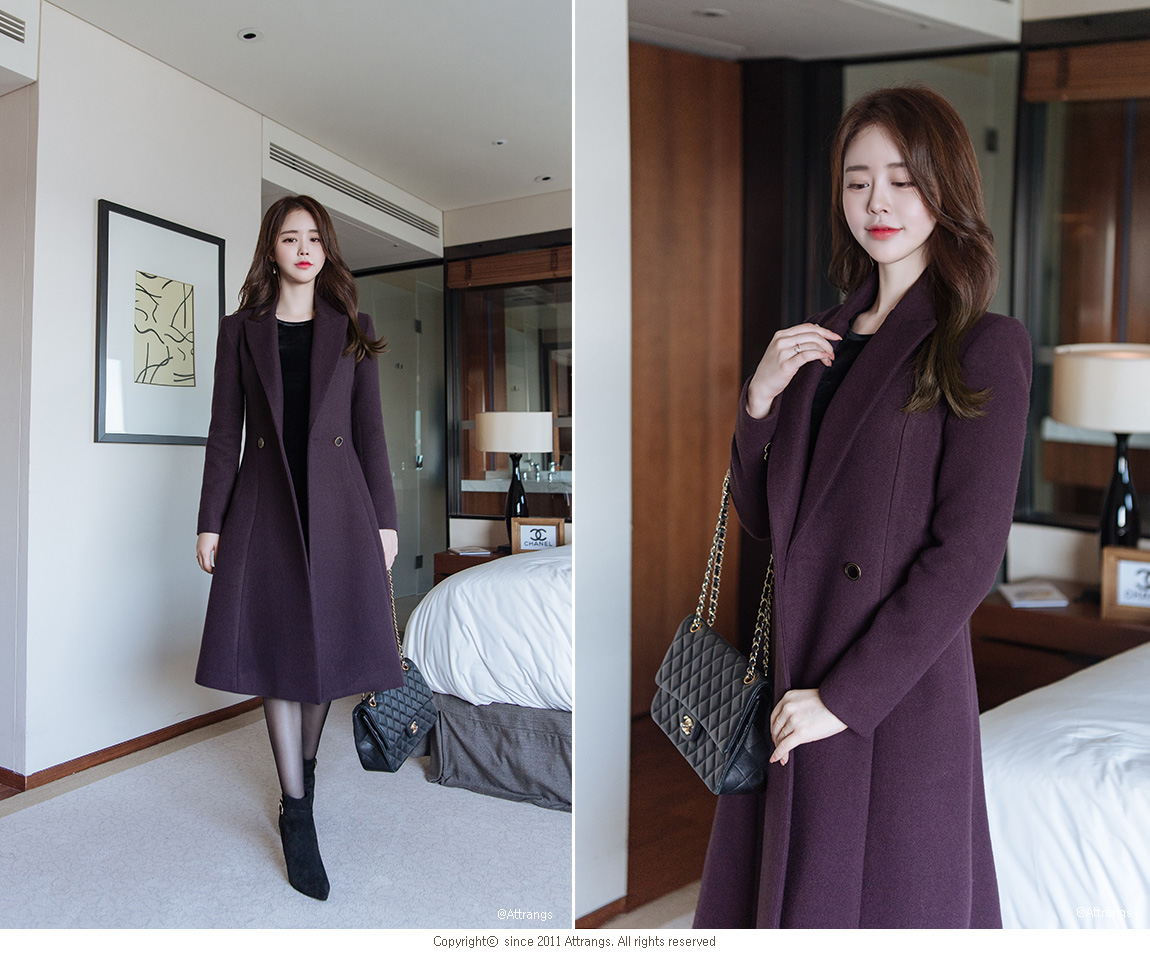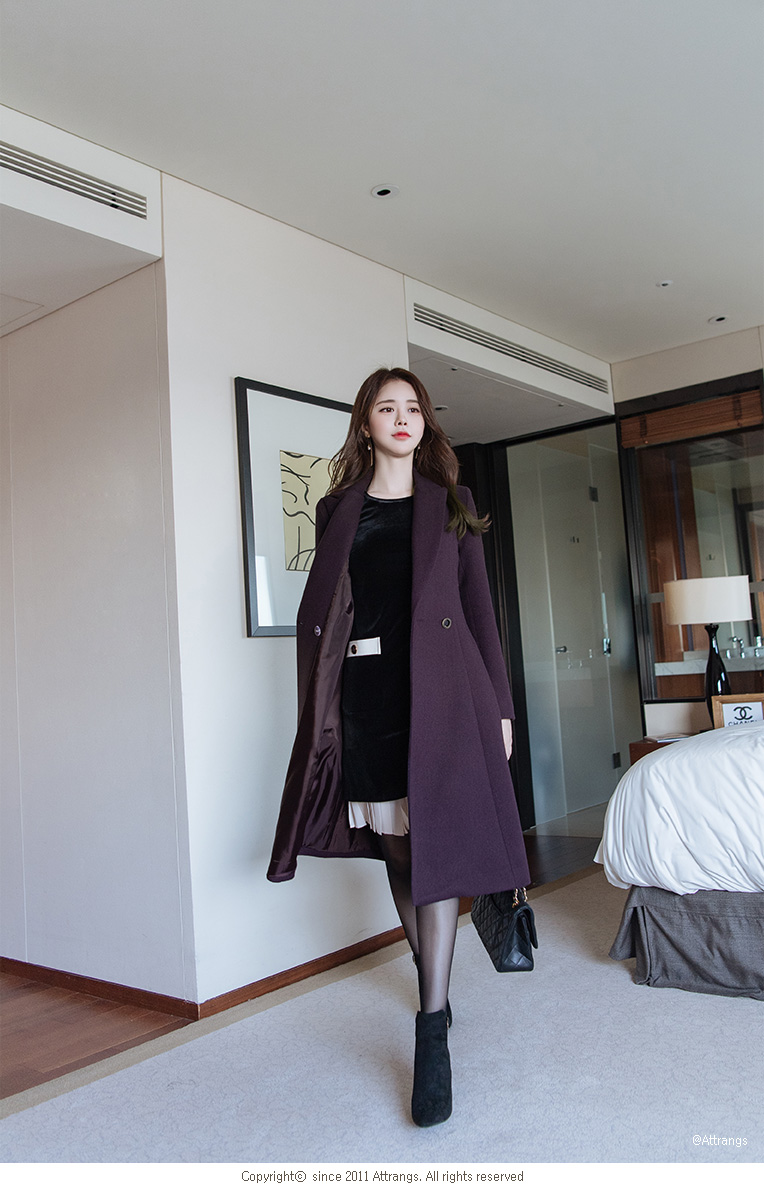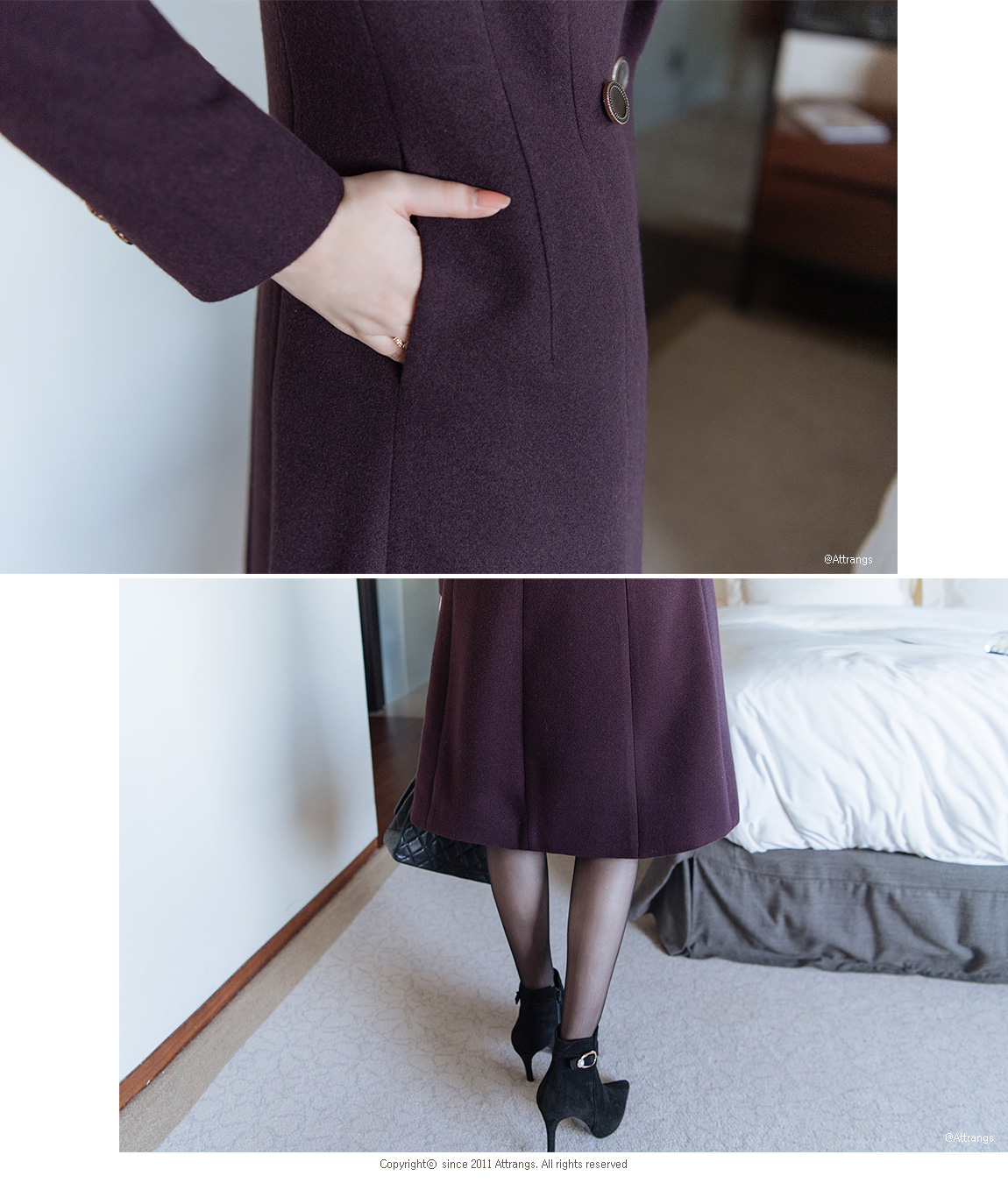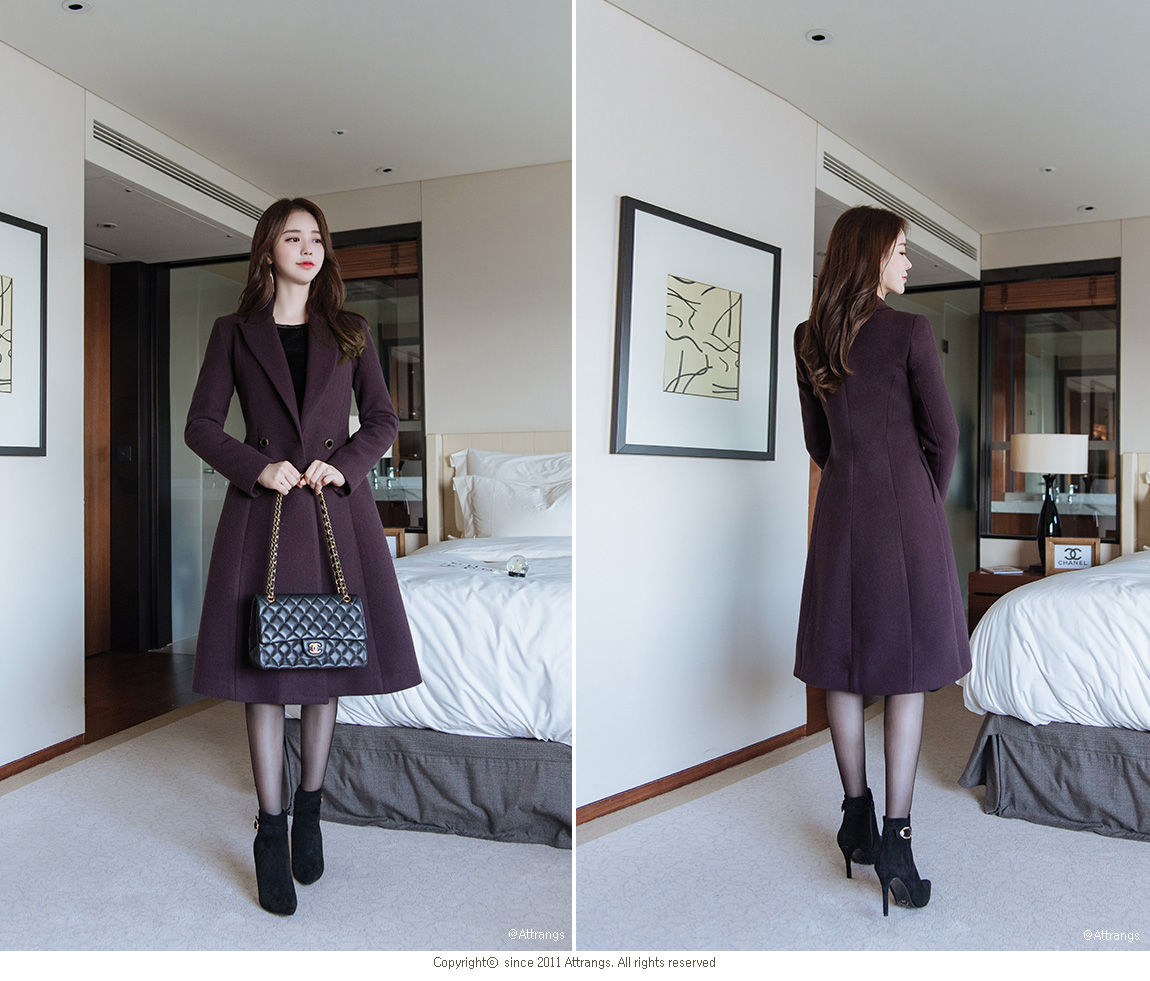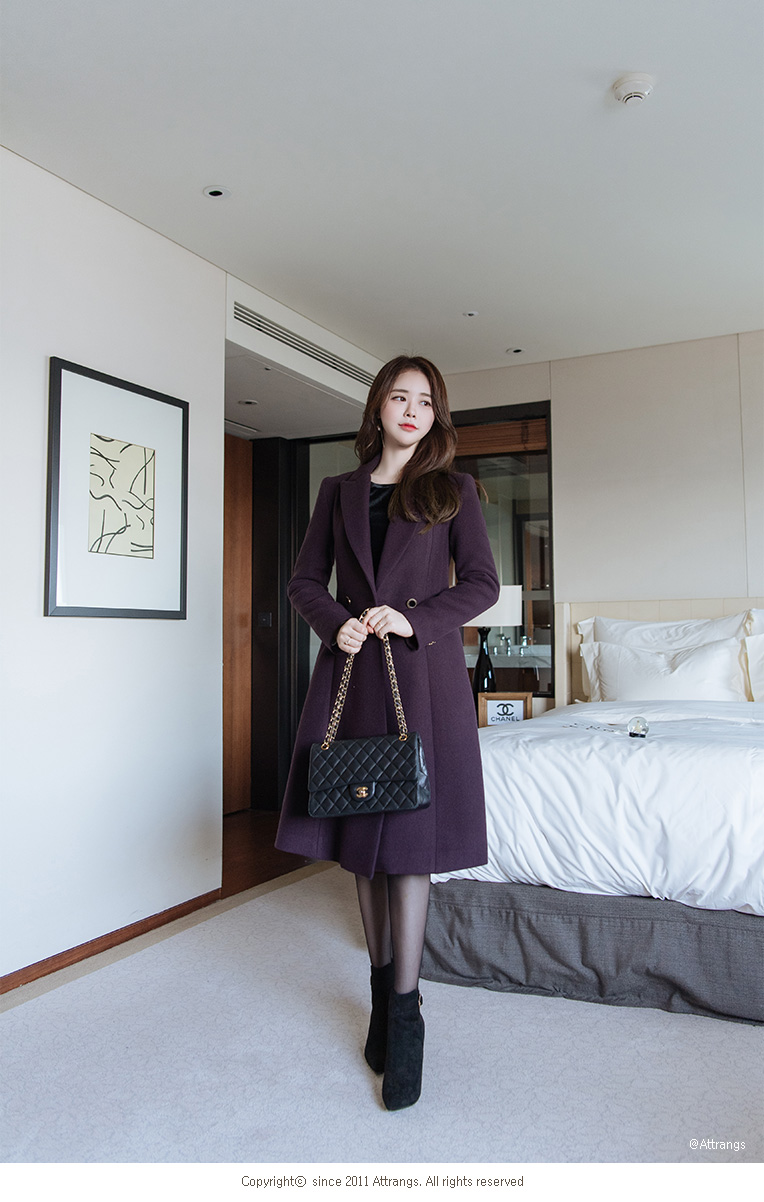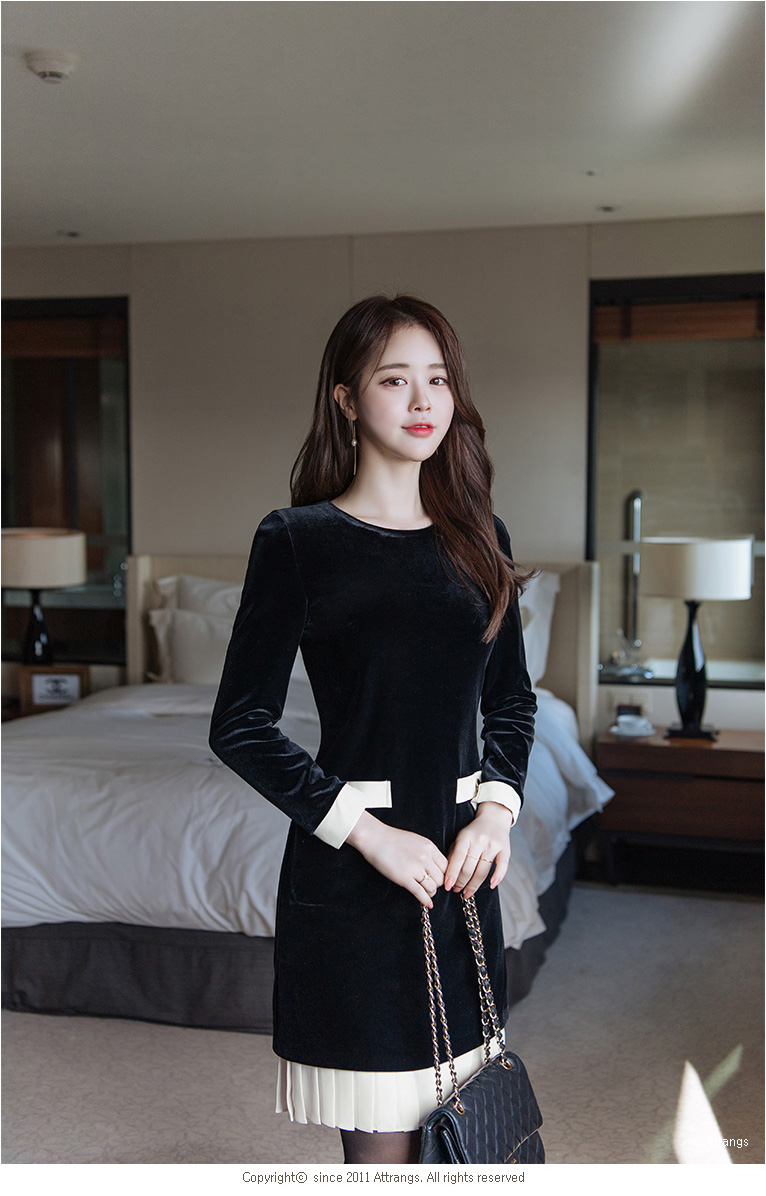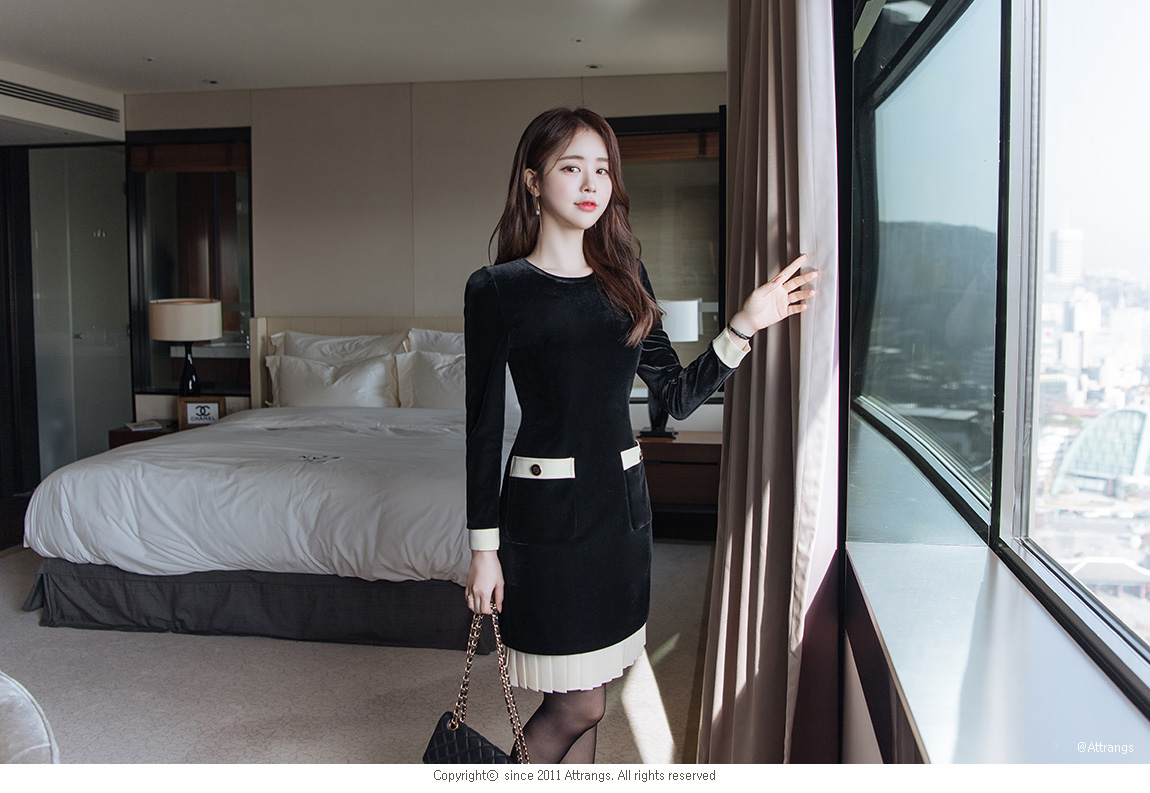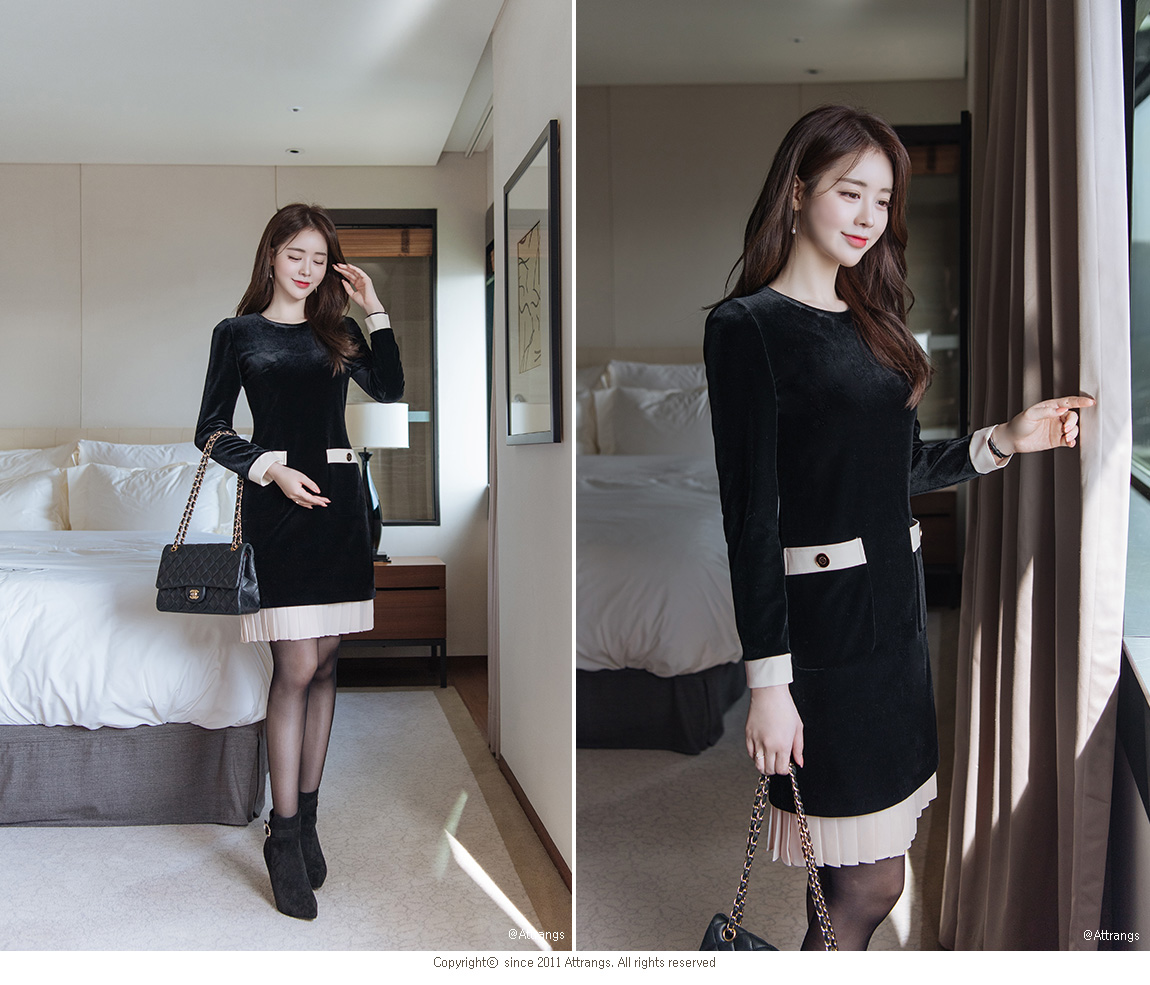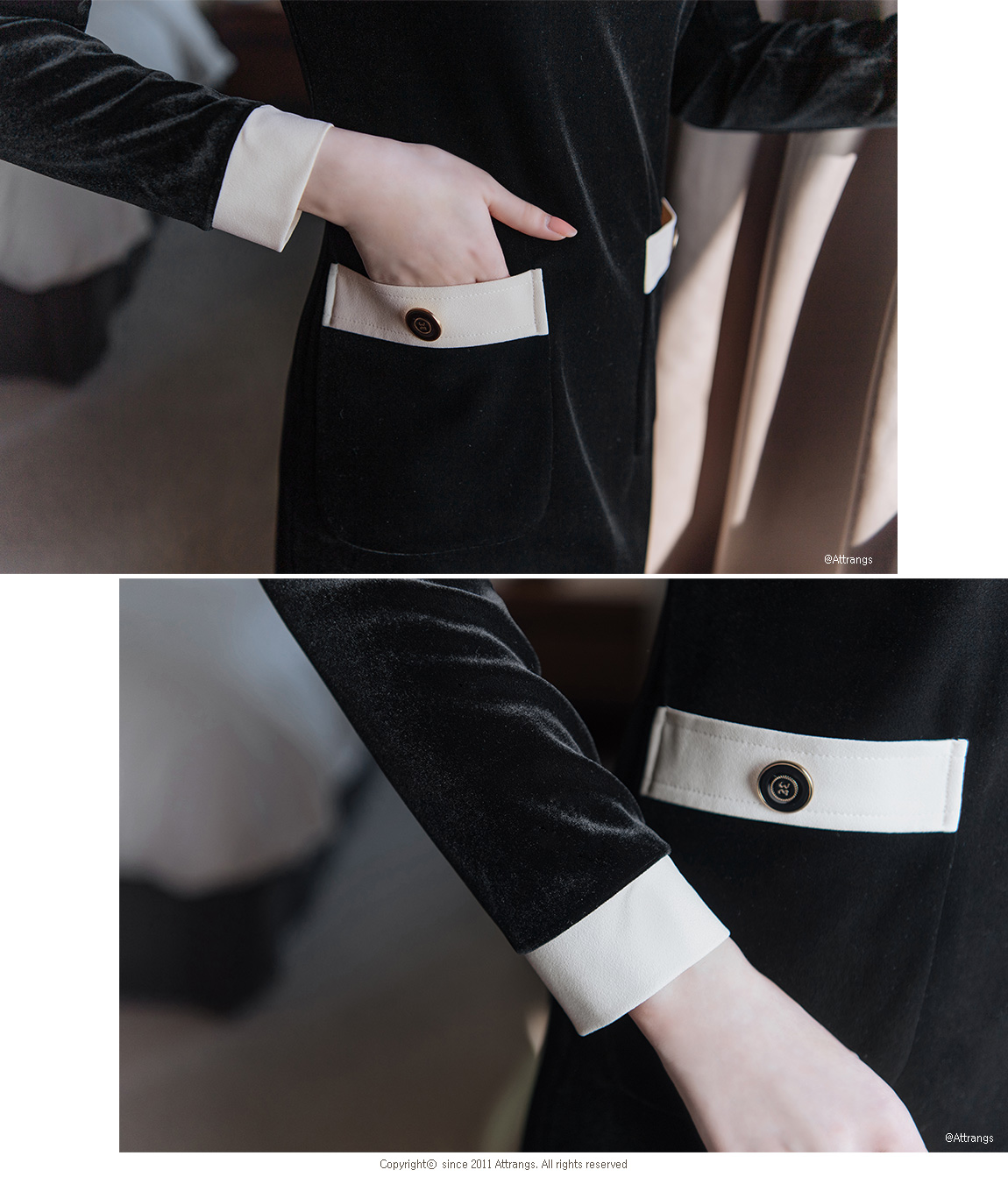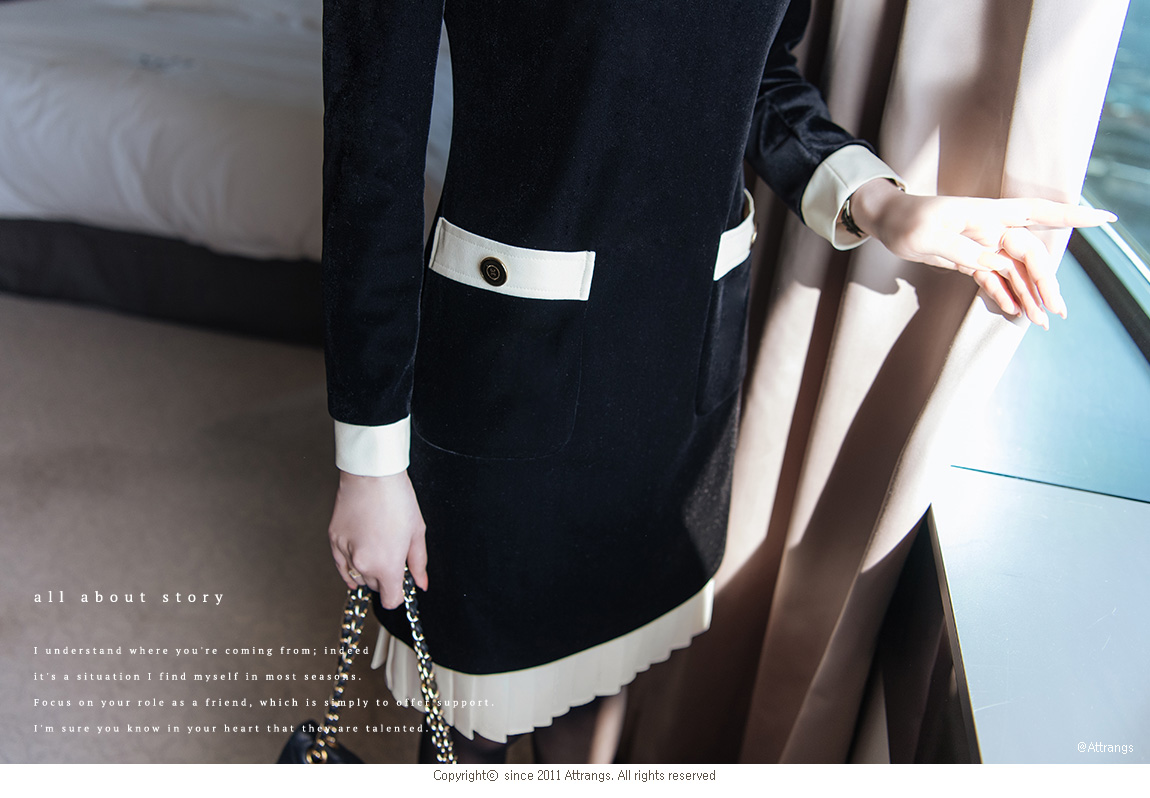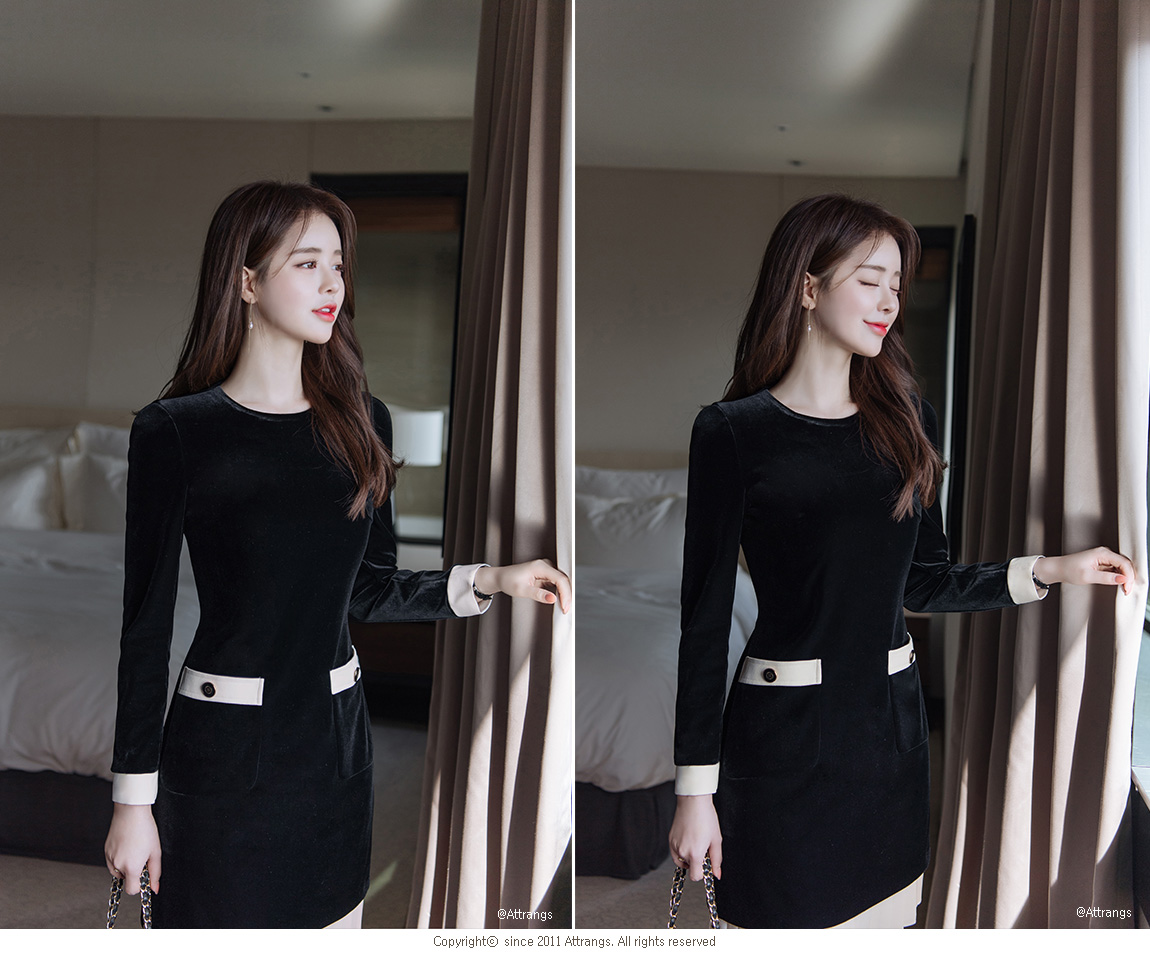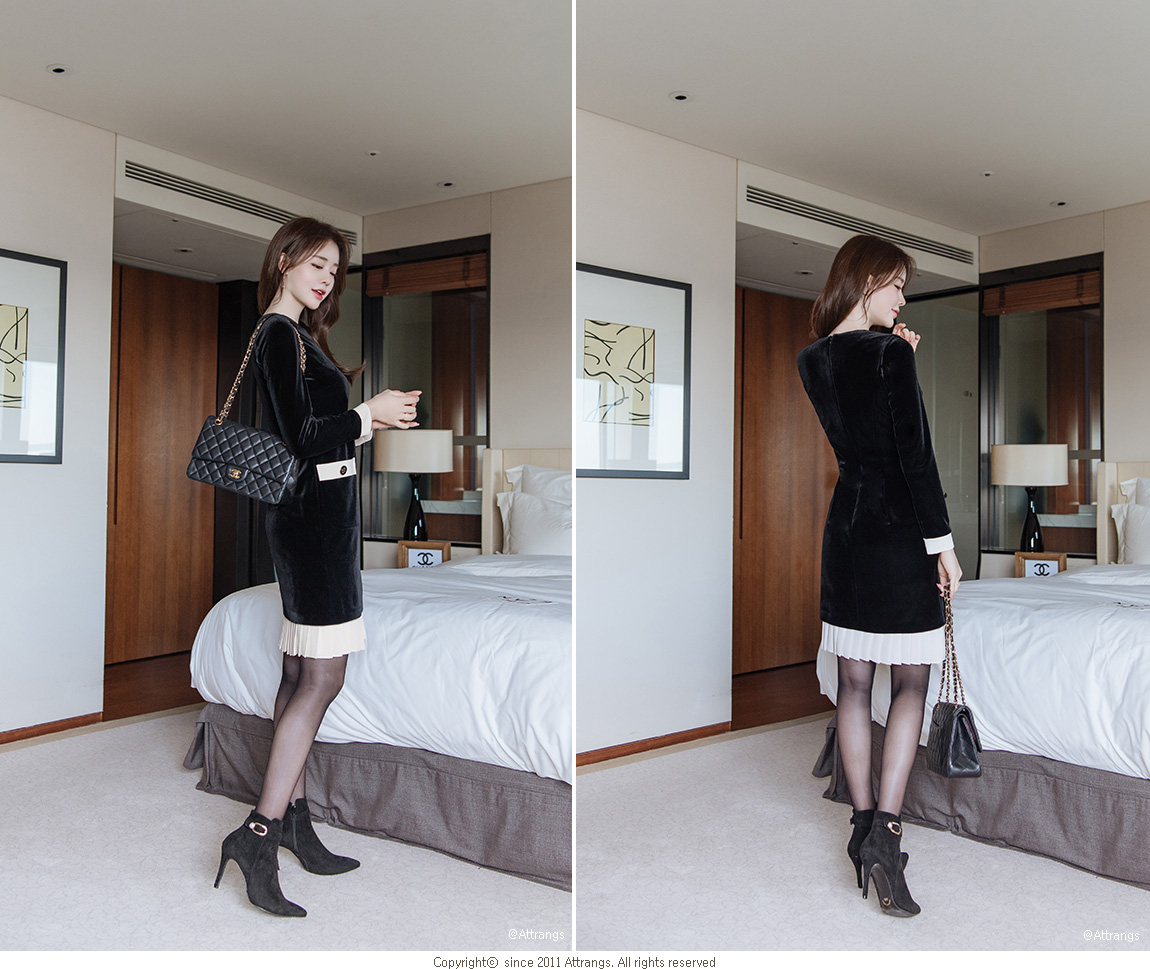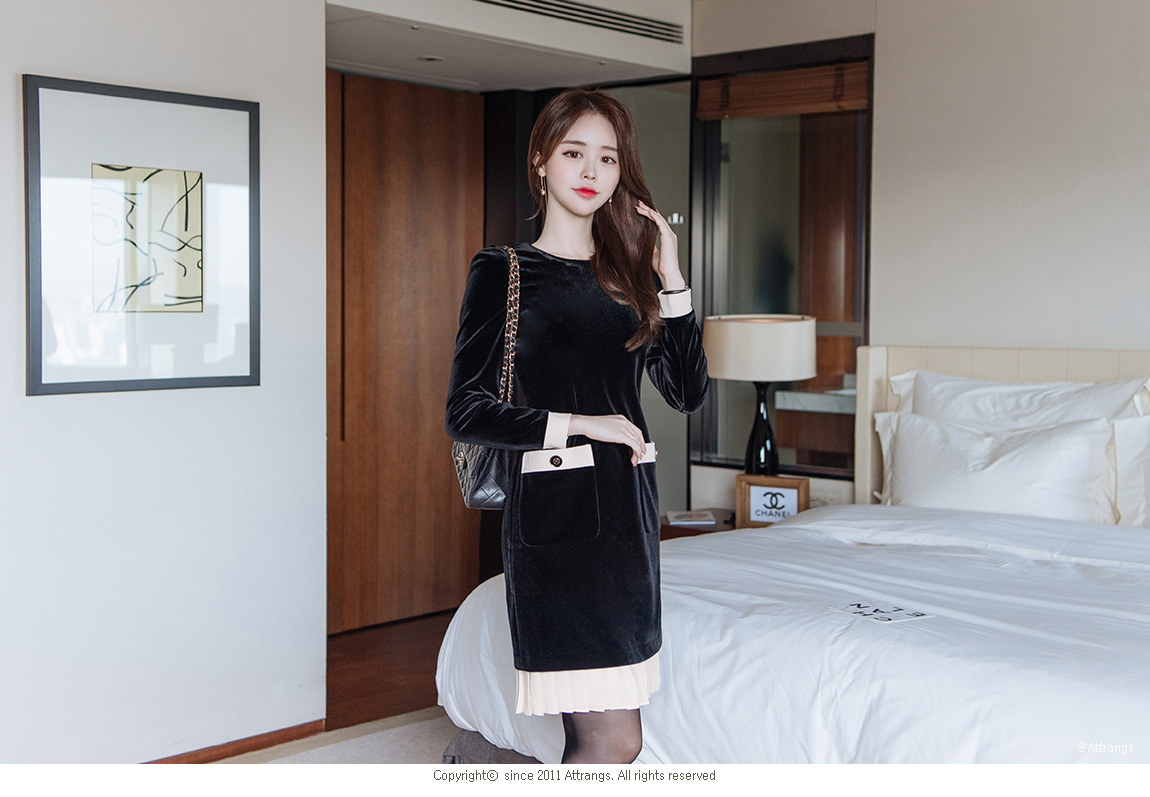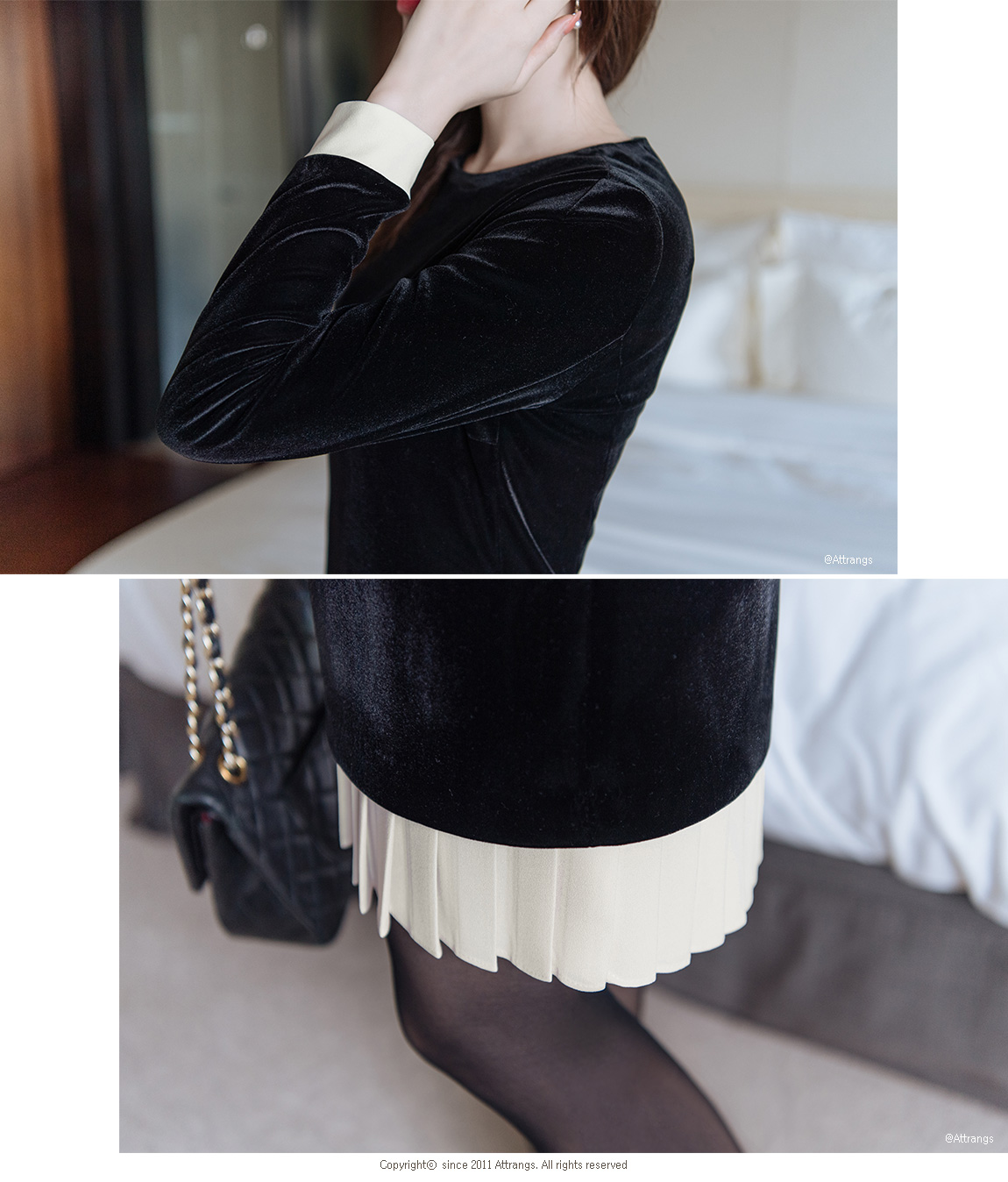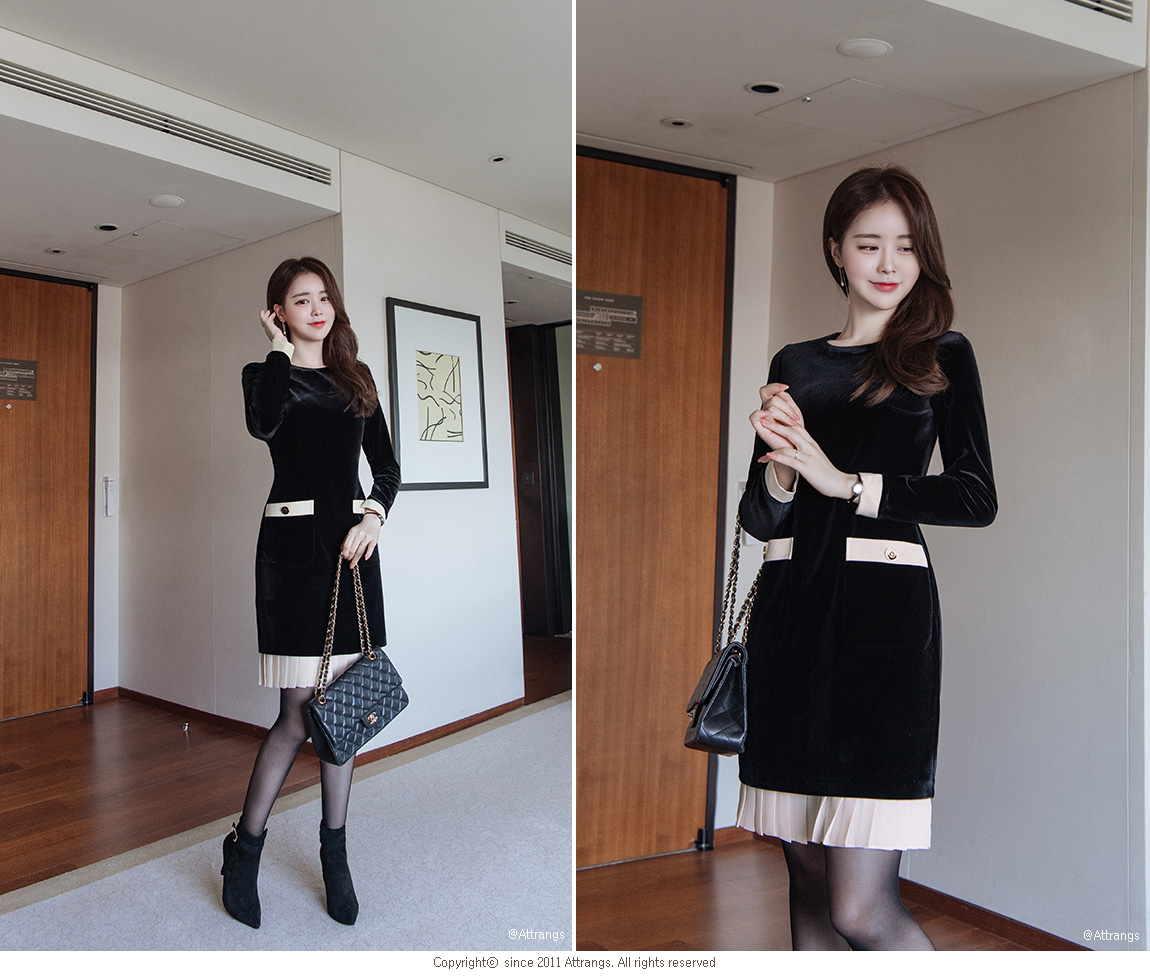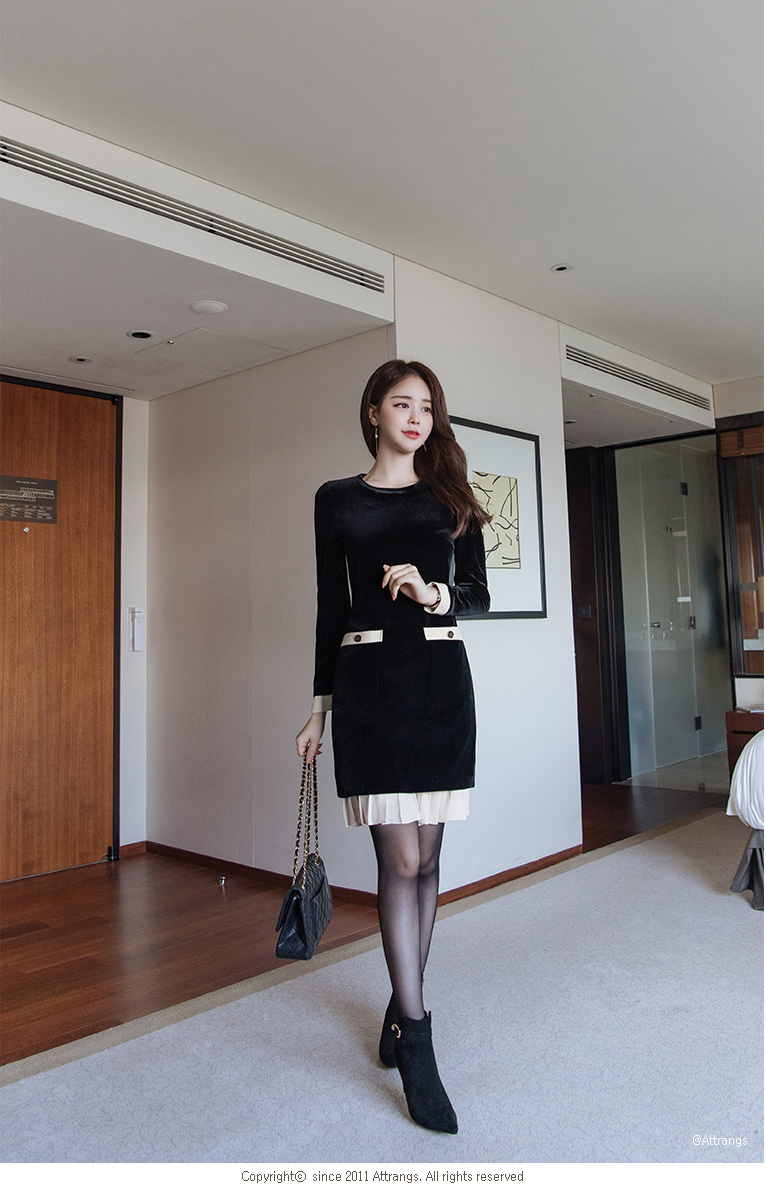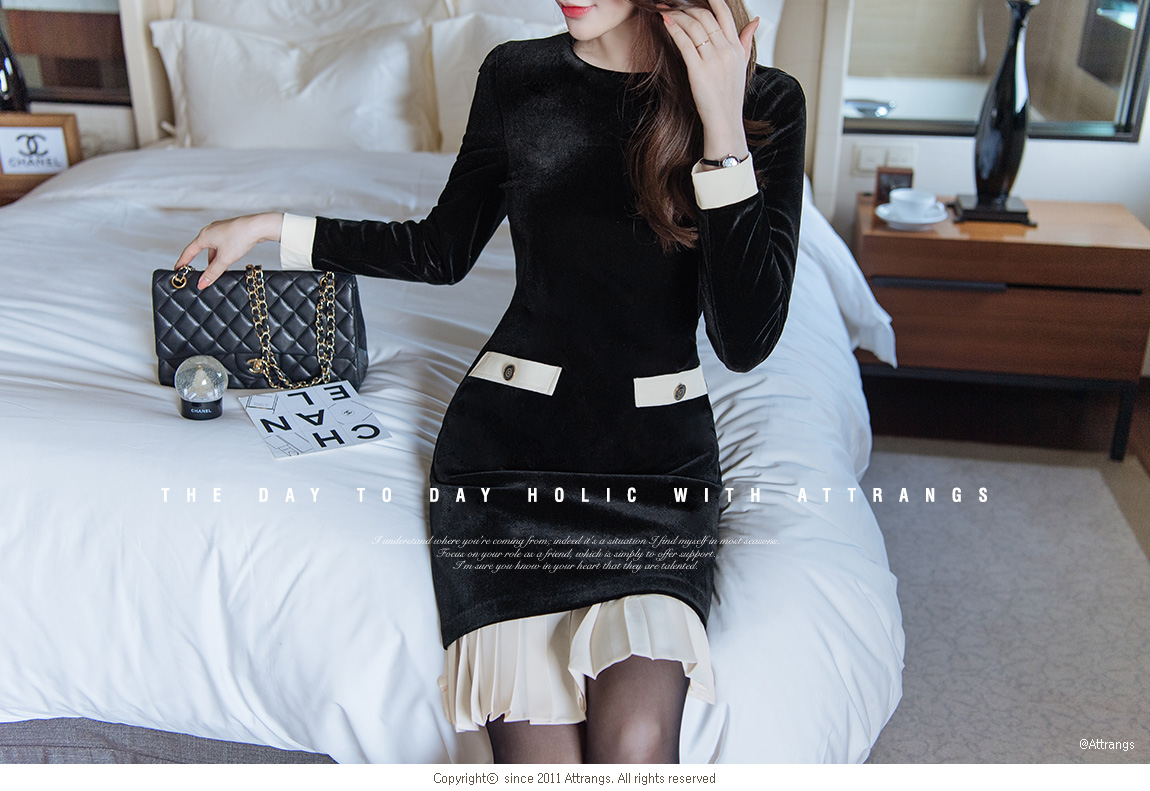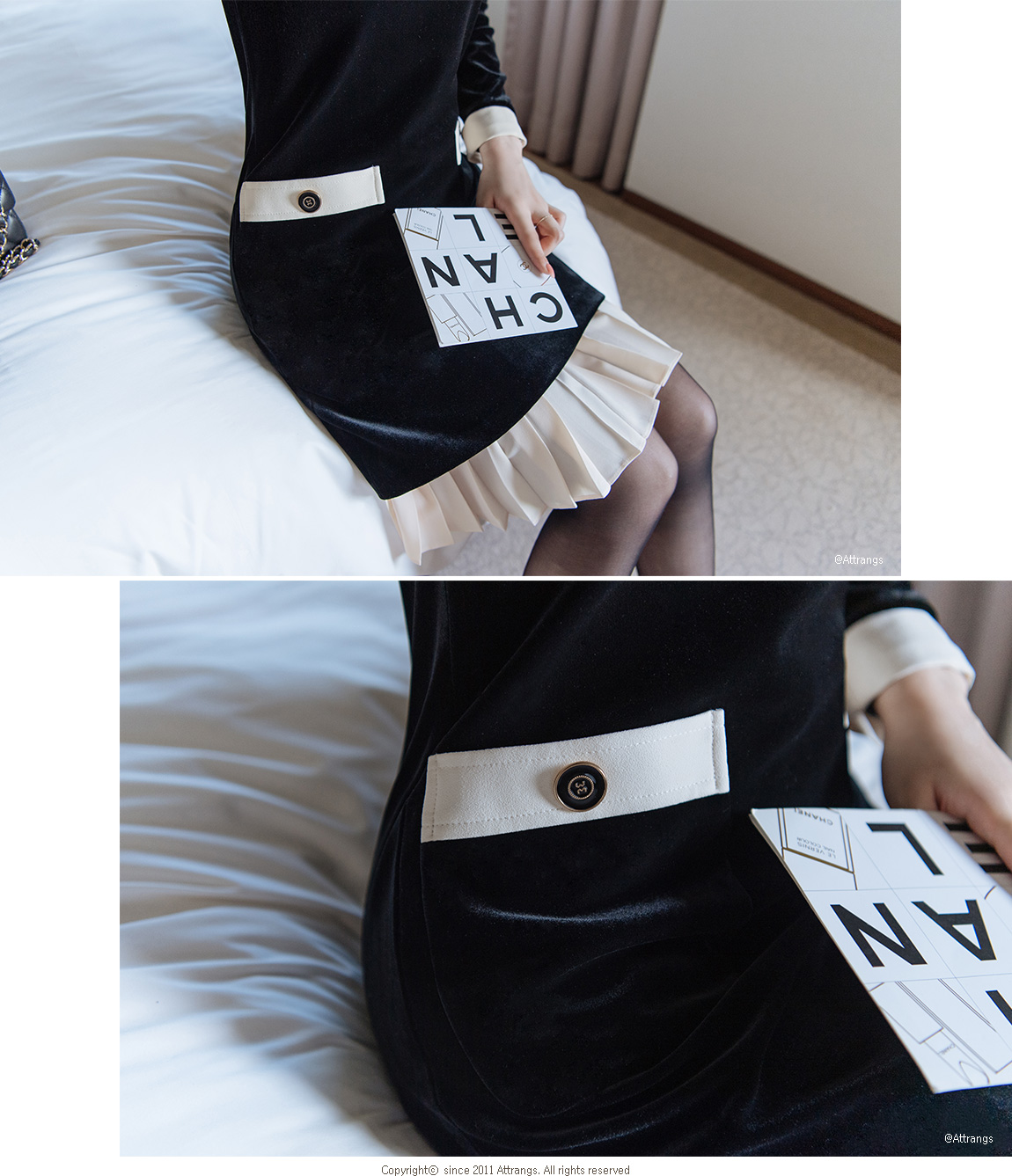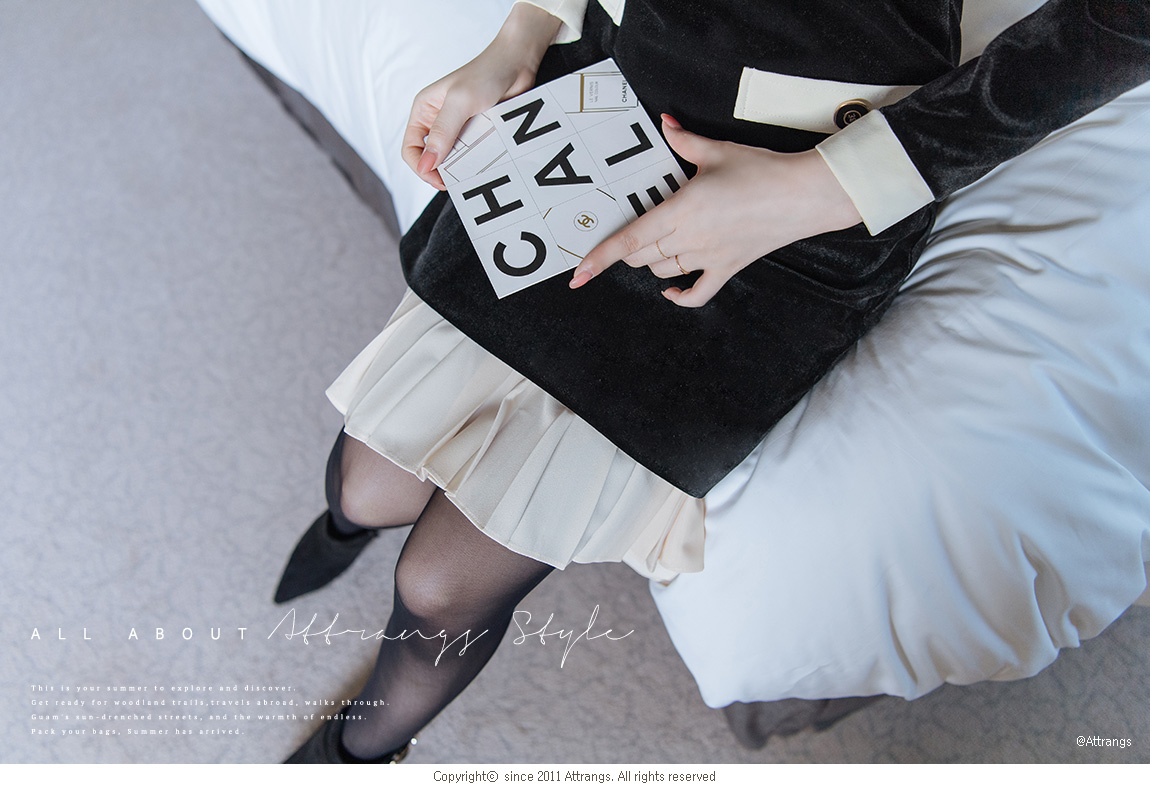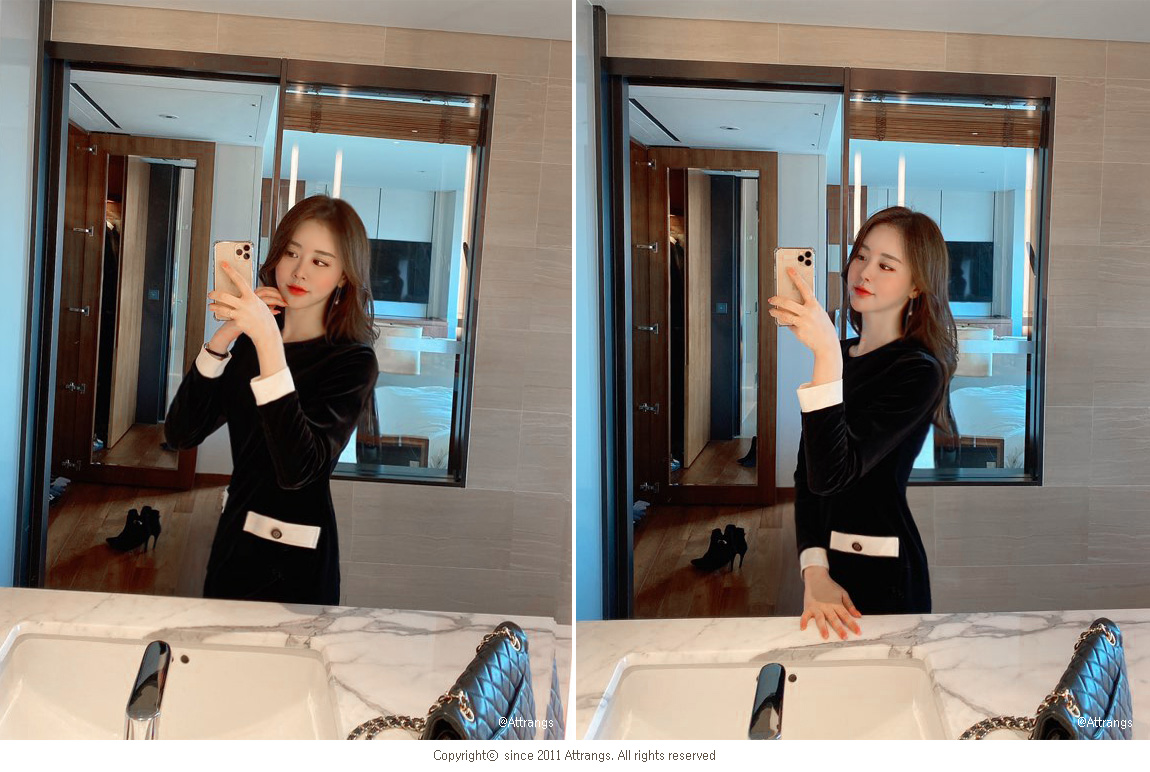 TYPE
Coat / コート / 大衣
FABRIC
Polyester / ポリエステル / 聚酯 (55%)
Acrylic / アクリル / 亚克力纤维 (30%)
Rayon / レーヨン / 人造丝 (15%)

COLOR
SIZE
총기장
(S) 105 cm / 41.3 in
(M) 105.5 cm / 41.5 in
(L) 106 cm / 41.7 in

가슴단면
(S) 44 cm / 17.3 in
(M) 46 cm / 18.1 in
(L) 48 cm / 18.9 in

허리단면
(S) 39 cm / 15.4 in
(M) 41 cm / 16.1 in
(L) 43 cm / 16.9 in

소매기장
(S) 61 cm / 24 in
(M) 61.5 cm / 24.2 in
(L) 62 cm / 24.4 in

암홀단면
(S) 22 cm / 8.7 in
(M) 24 cm / 9.4 in
(L) 26 cm / 10.2 in

힙단면
(S) 48 cm / 18.9 in
(M) 50 cm / 19.7 in
(L) 52 cm / 20.5 in

어깨단면
(S) 37 cm / 14.6 in
(M) 38 cm / 15 in
(L) 39 cm / 15.4 in

트임
(S) cm / 0 in
(M) cm / 0 in
(L) cm / 0 in


COUNTRY (ORIGIN) MANUFACTURED
한국 / South Korea (韓国)