"Hoodie jumper and
mermaid skirt SET"
The set consist of a hoodie jumper
and mermaid skirt. You can wear them as
a set or individually with other items
to create various styles. The jumper is
designed with hoodie details
and the skirt's mermaid silhouette falls
nicely along the body line. Plus the jumper's cropped length
and high waist skirt help create an elongated body line.
♥ SIZE TIP
It's prepared in FREE size
so please refer to the detailed size chart.
The model's height is
157 cm with a body size of 44
★ It is recommended to do dry cleaning for the first wash.
Afterwards, do separate handwash.
────────────────────────
MATERIAL : POLYESTER 95% SPAN 5%
Material : average , Transparency : none
Flexibility : average , Linings : none
Washing method : dry clean, separate wash, hand wash, water wash
Please avoid using washing machine and dryer
────────────────────────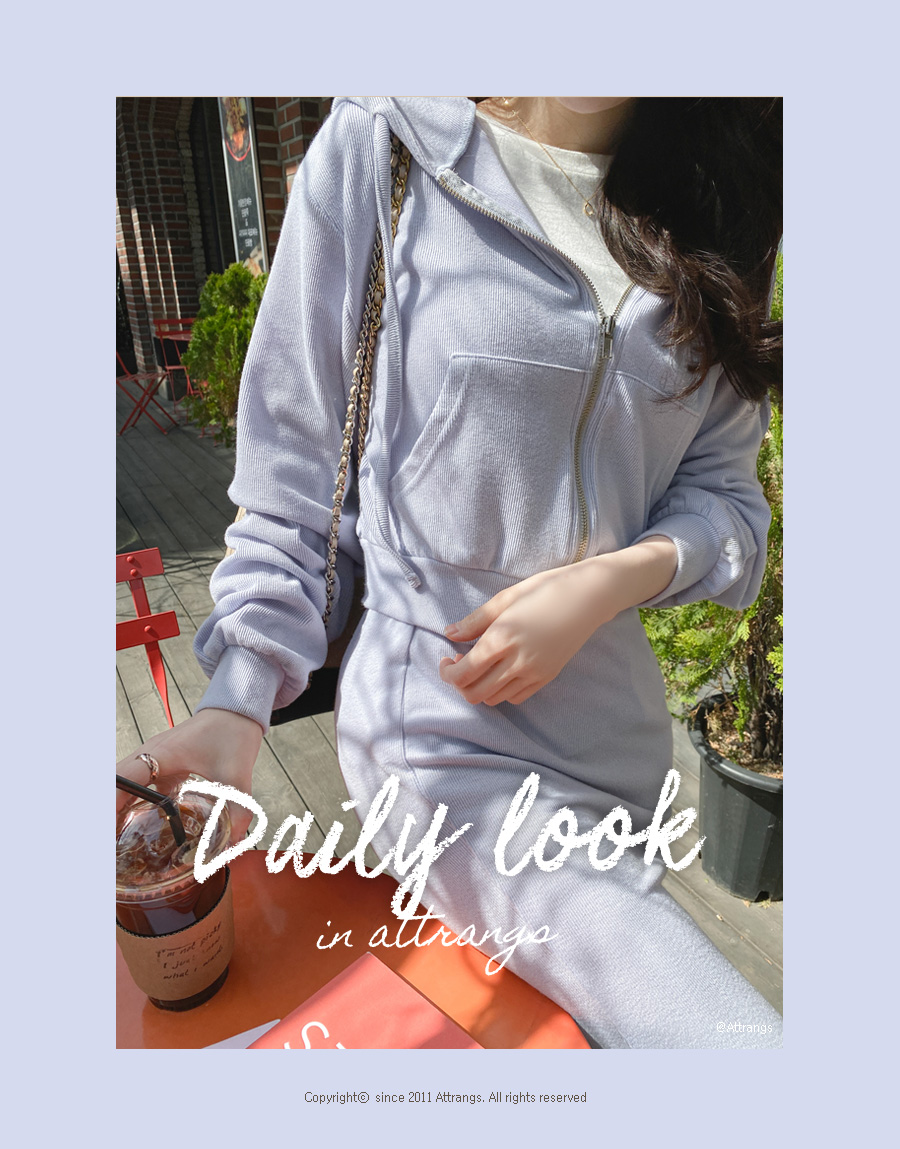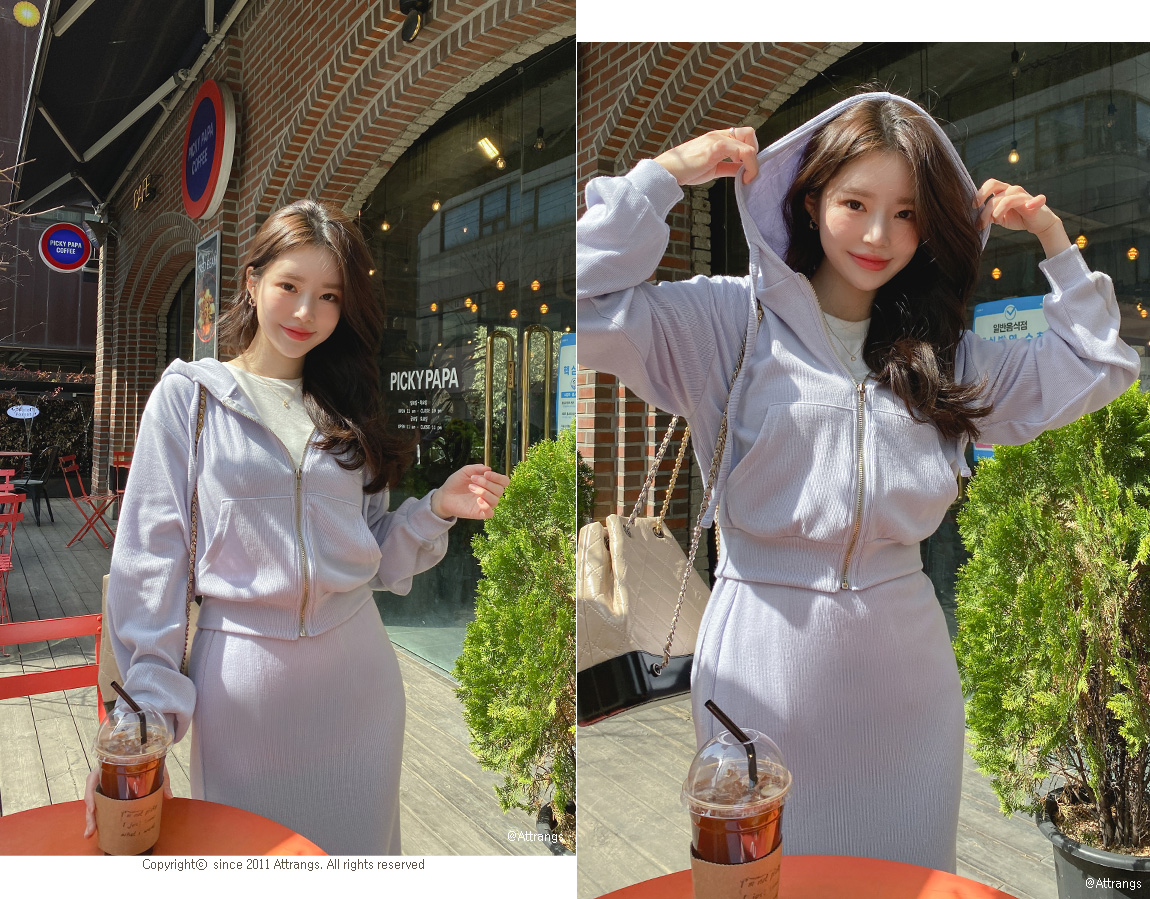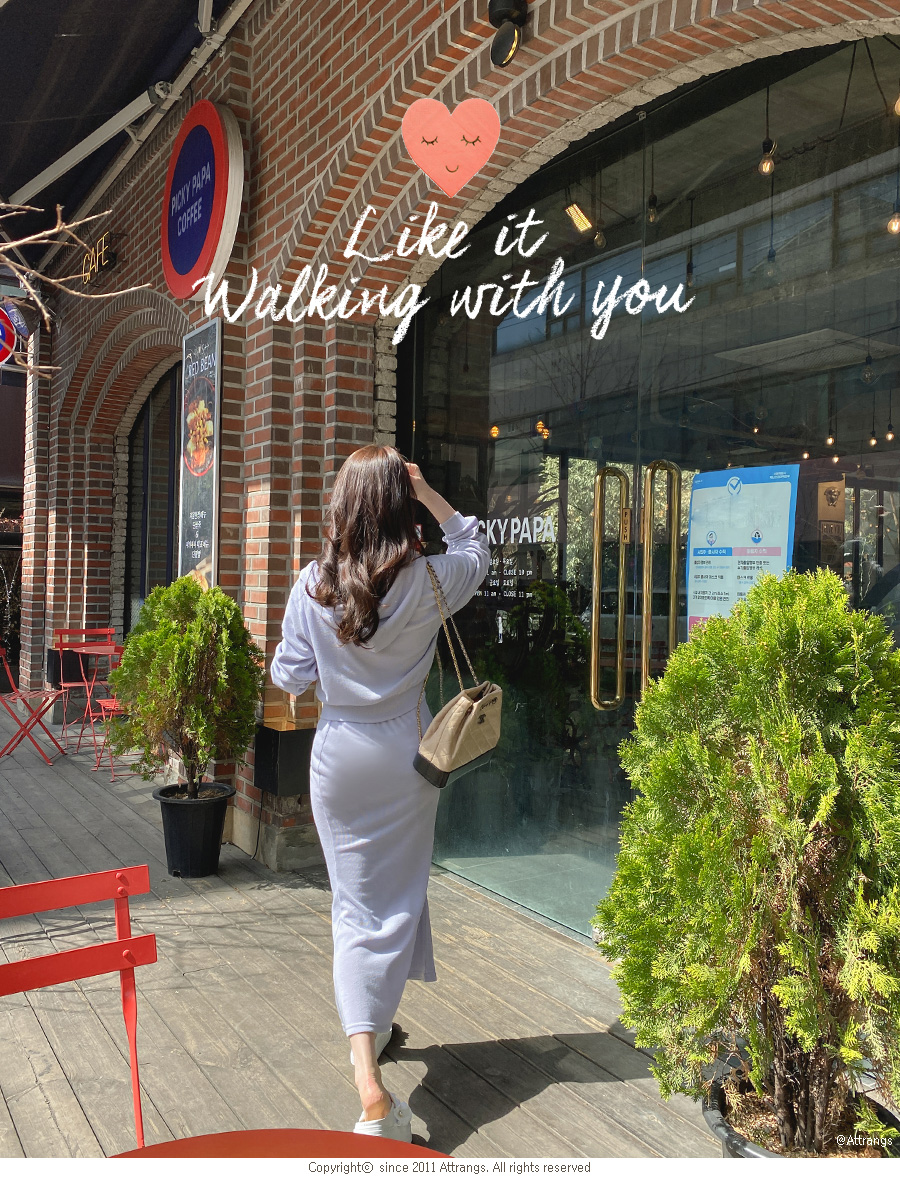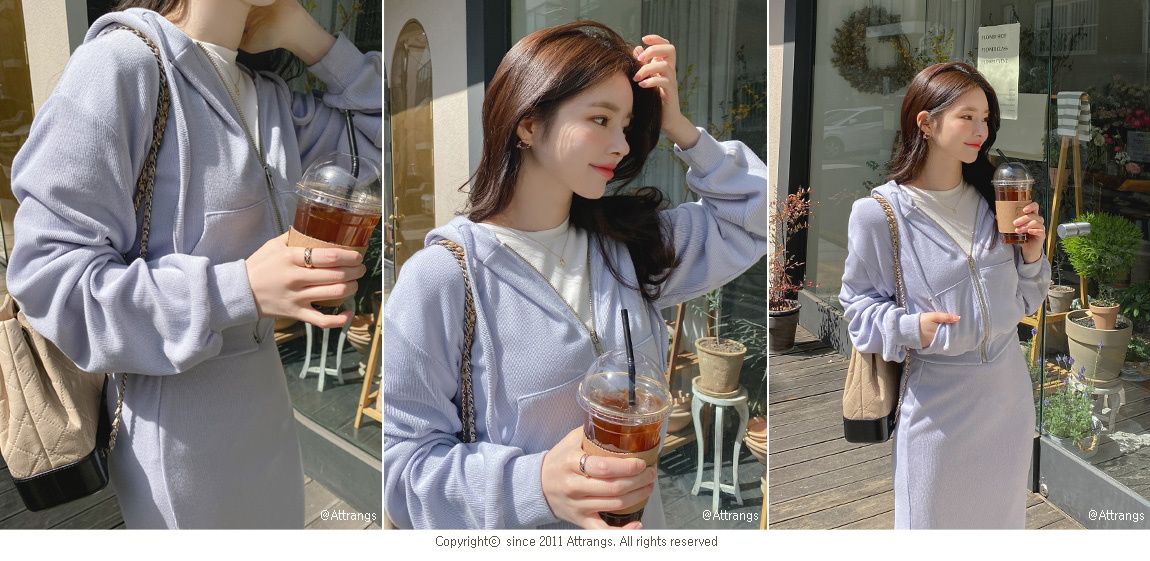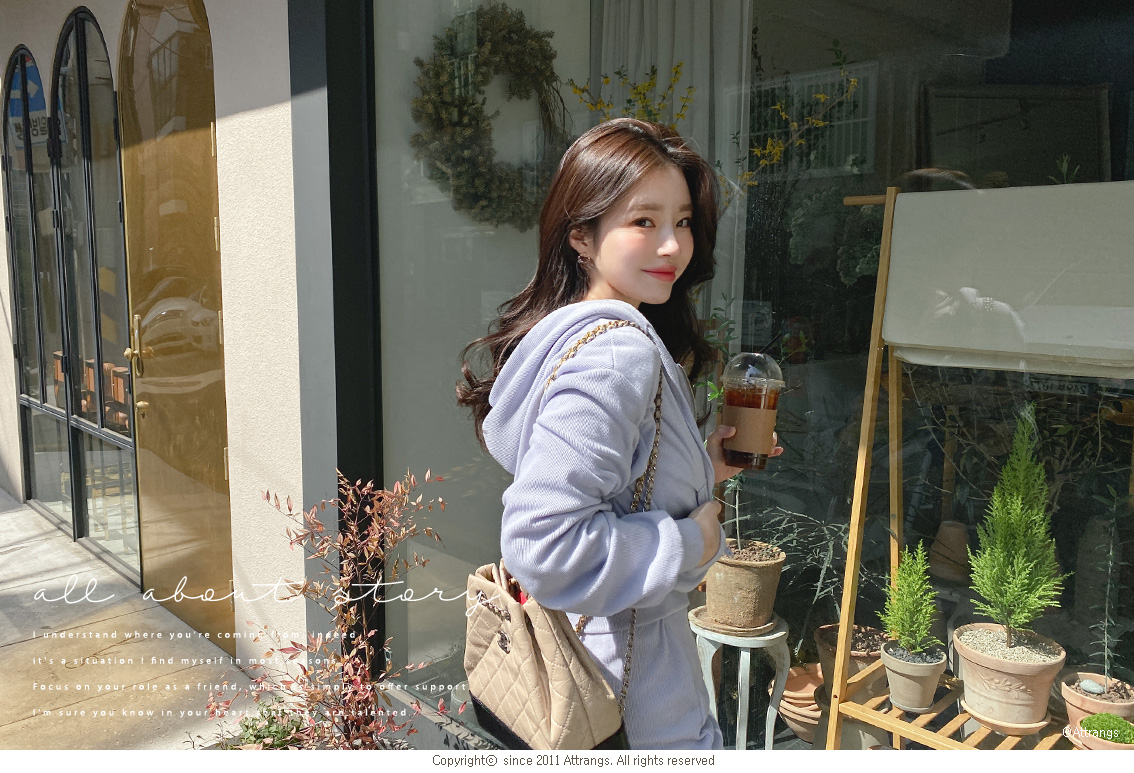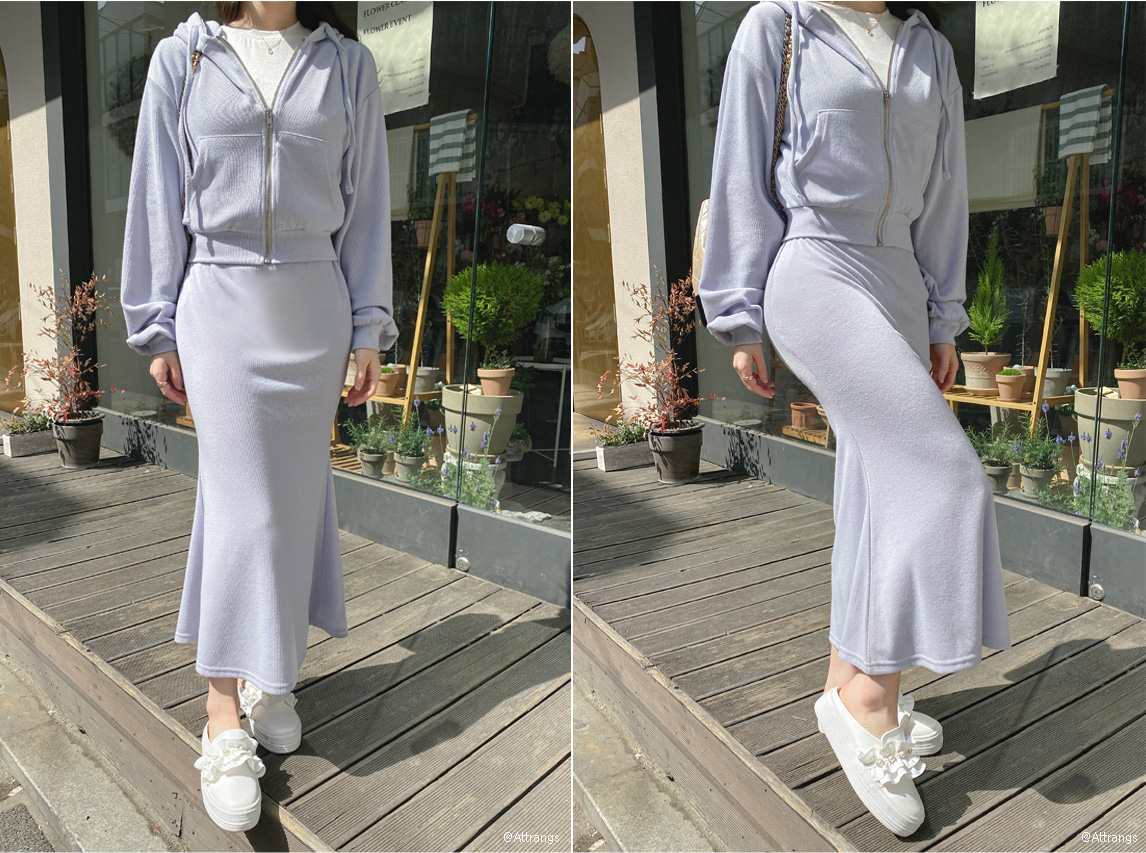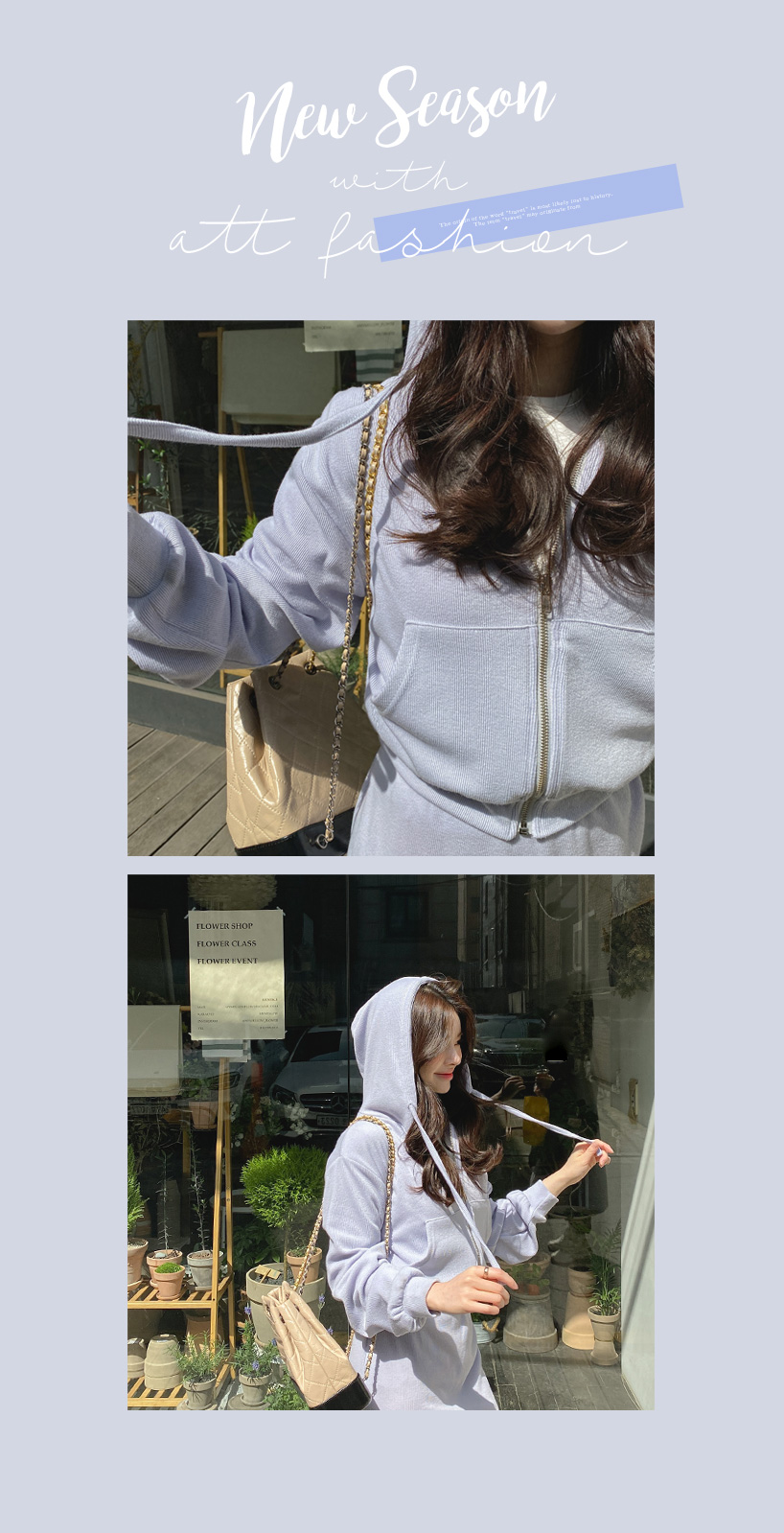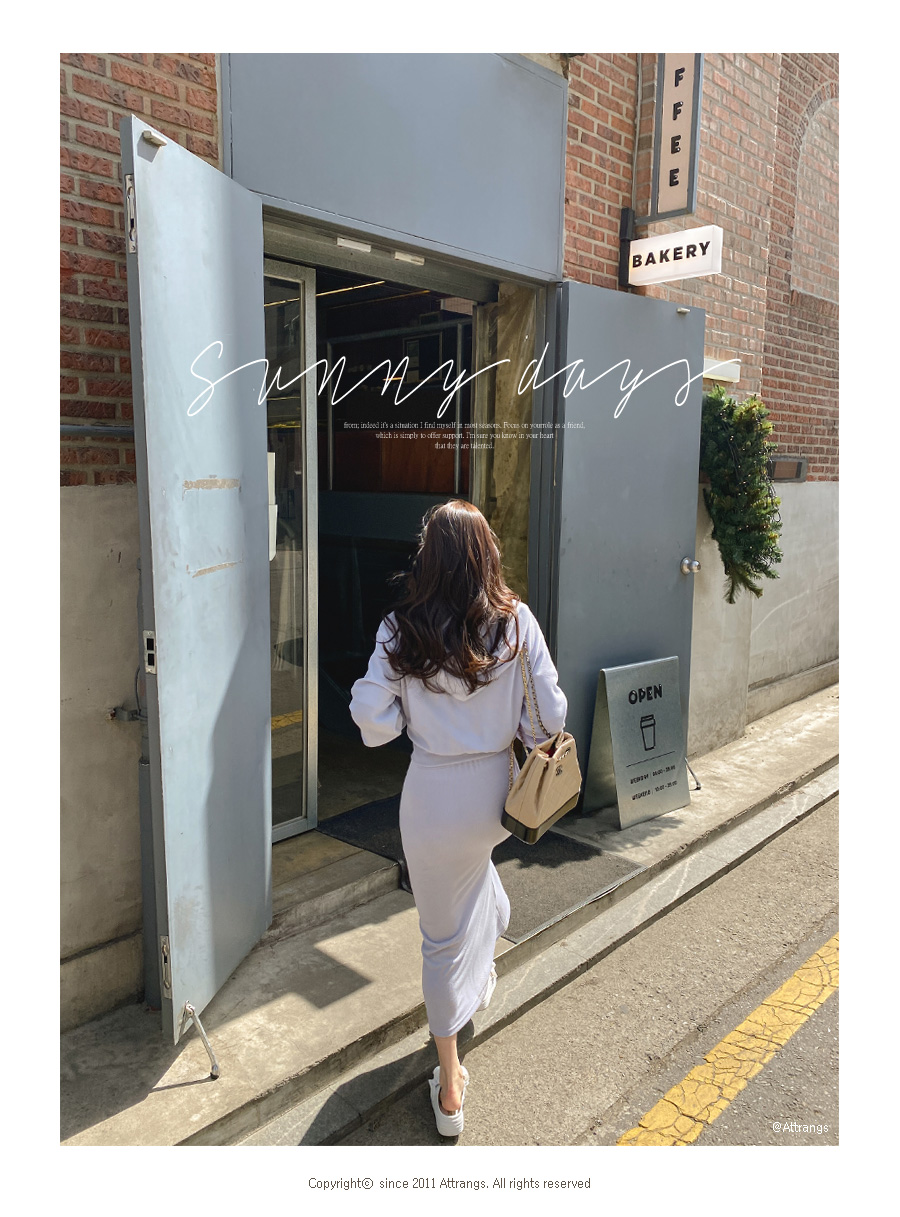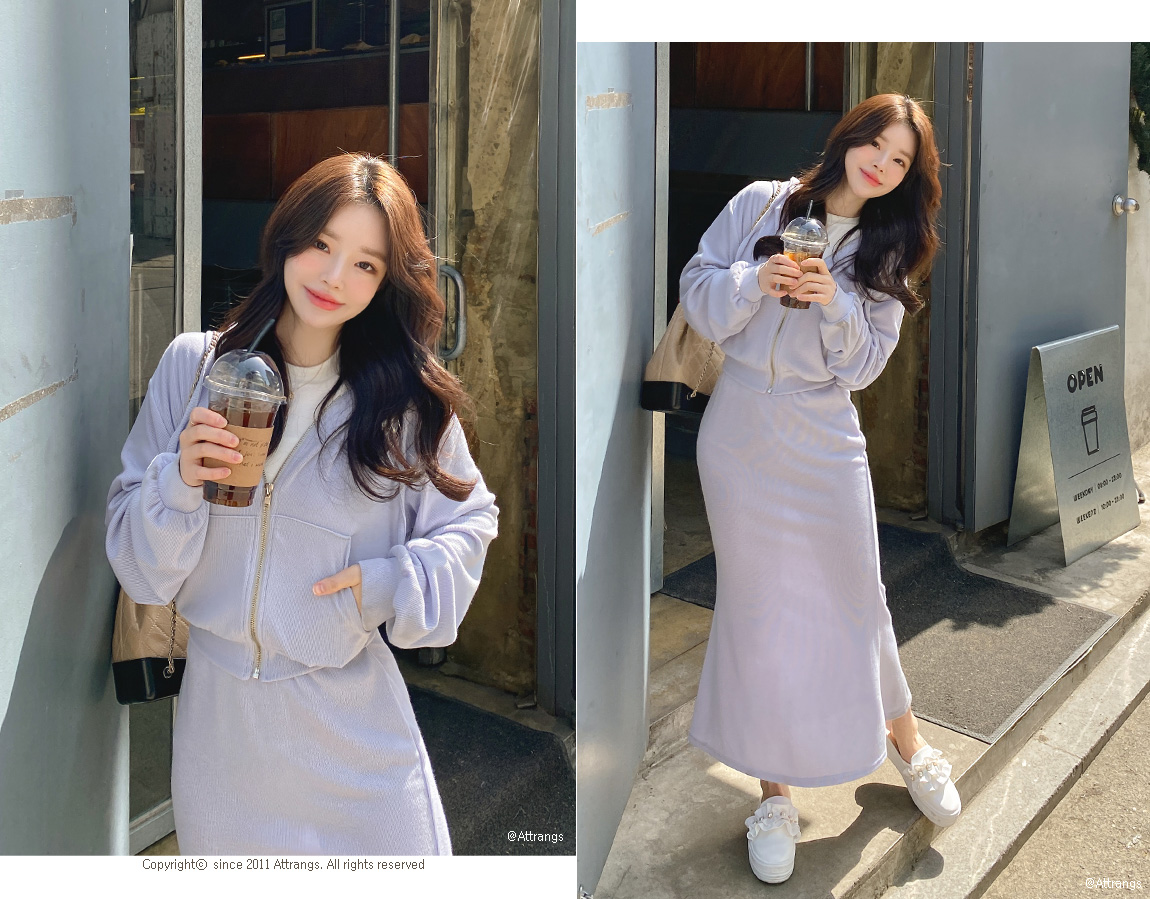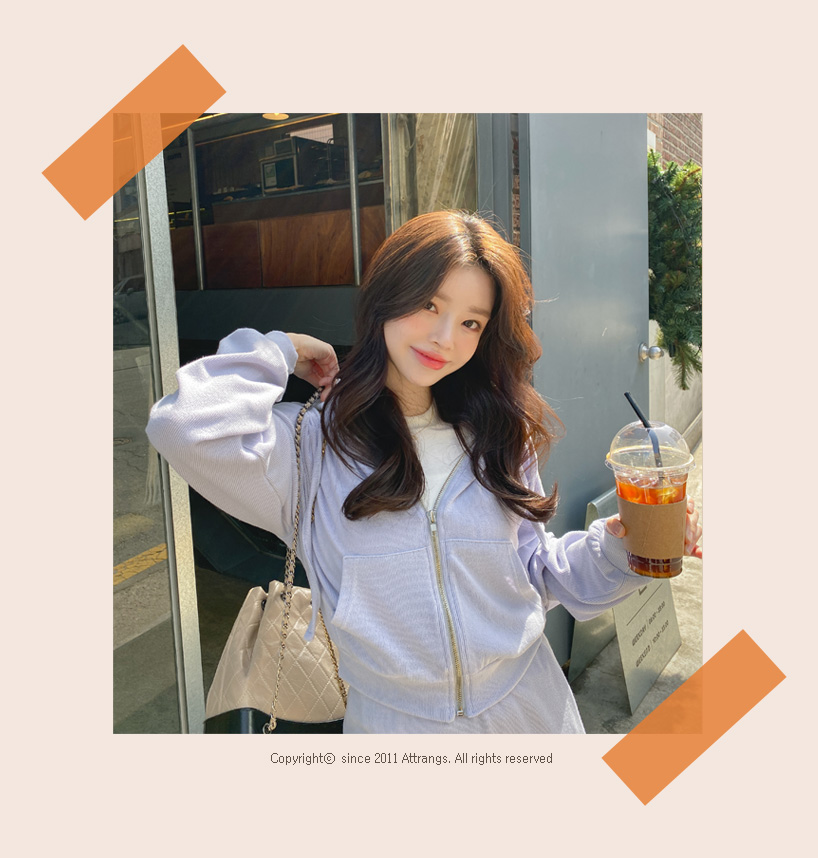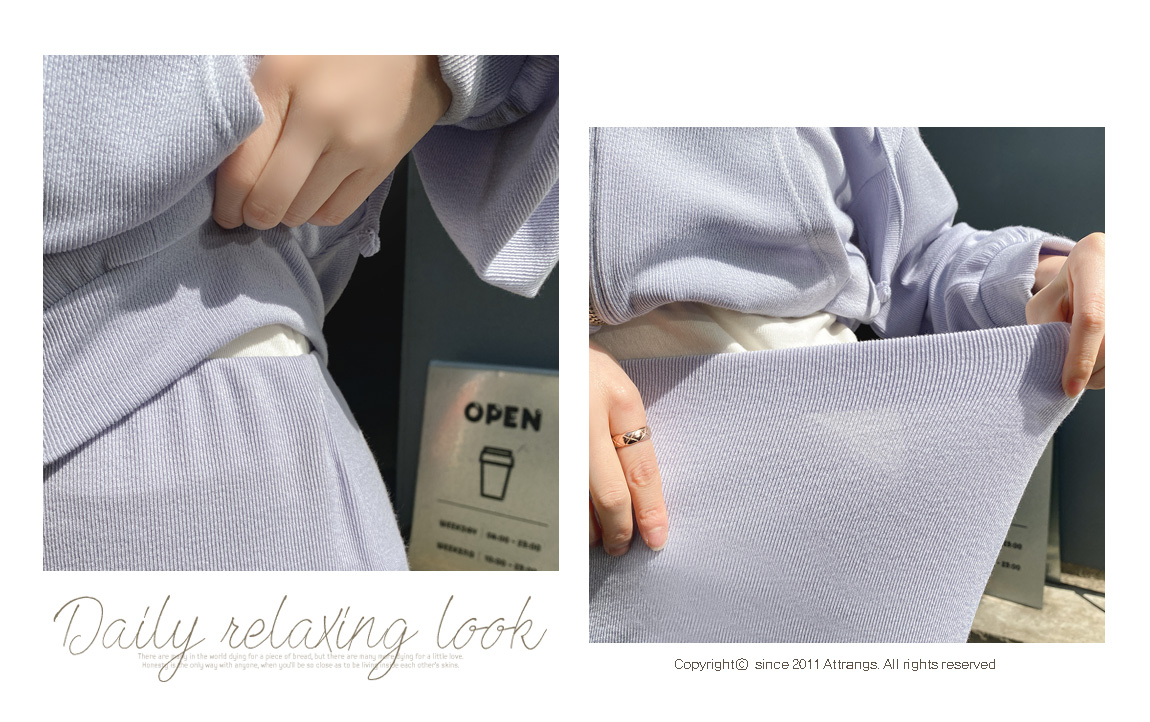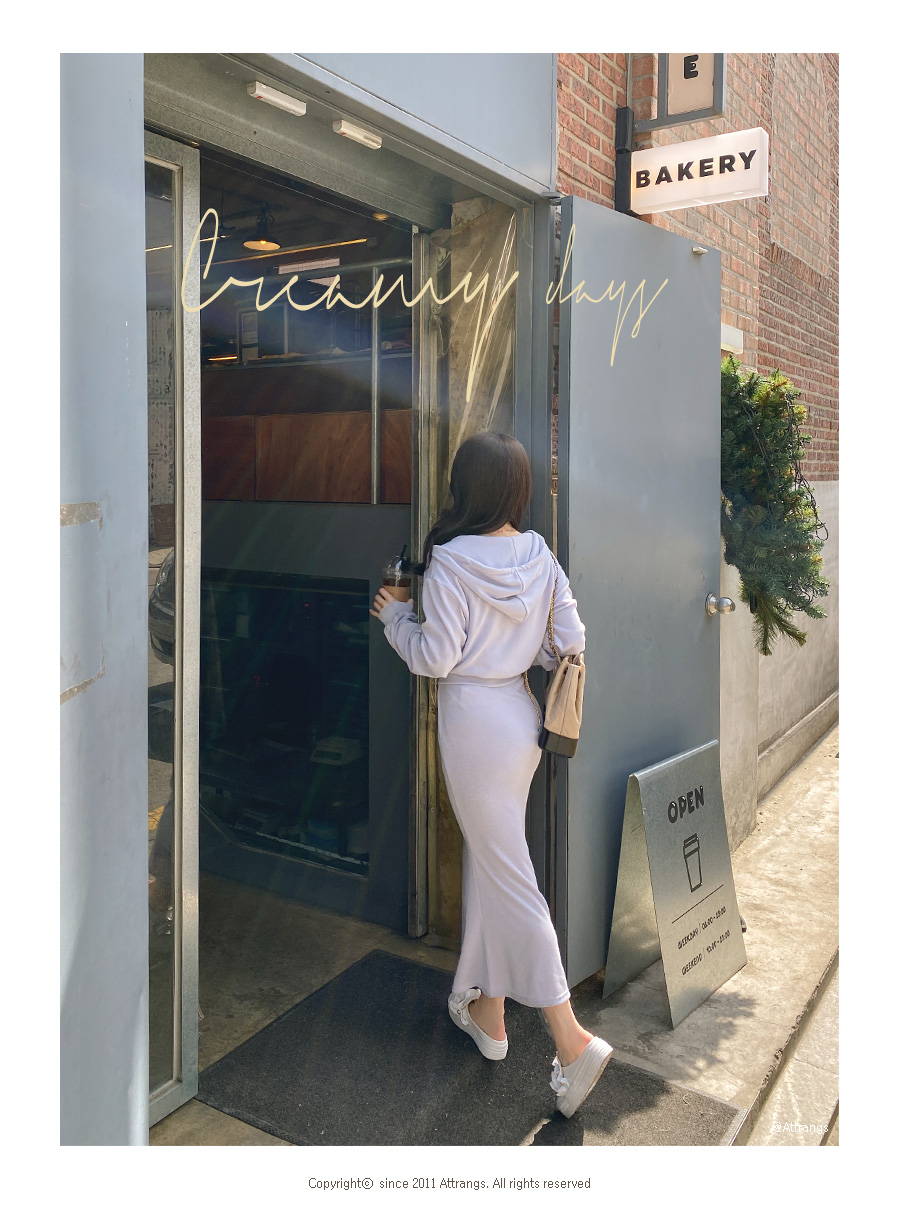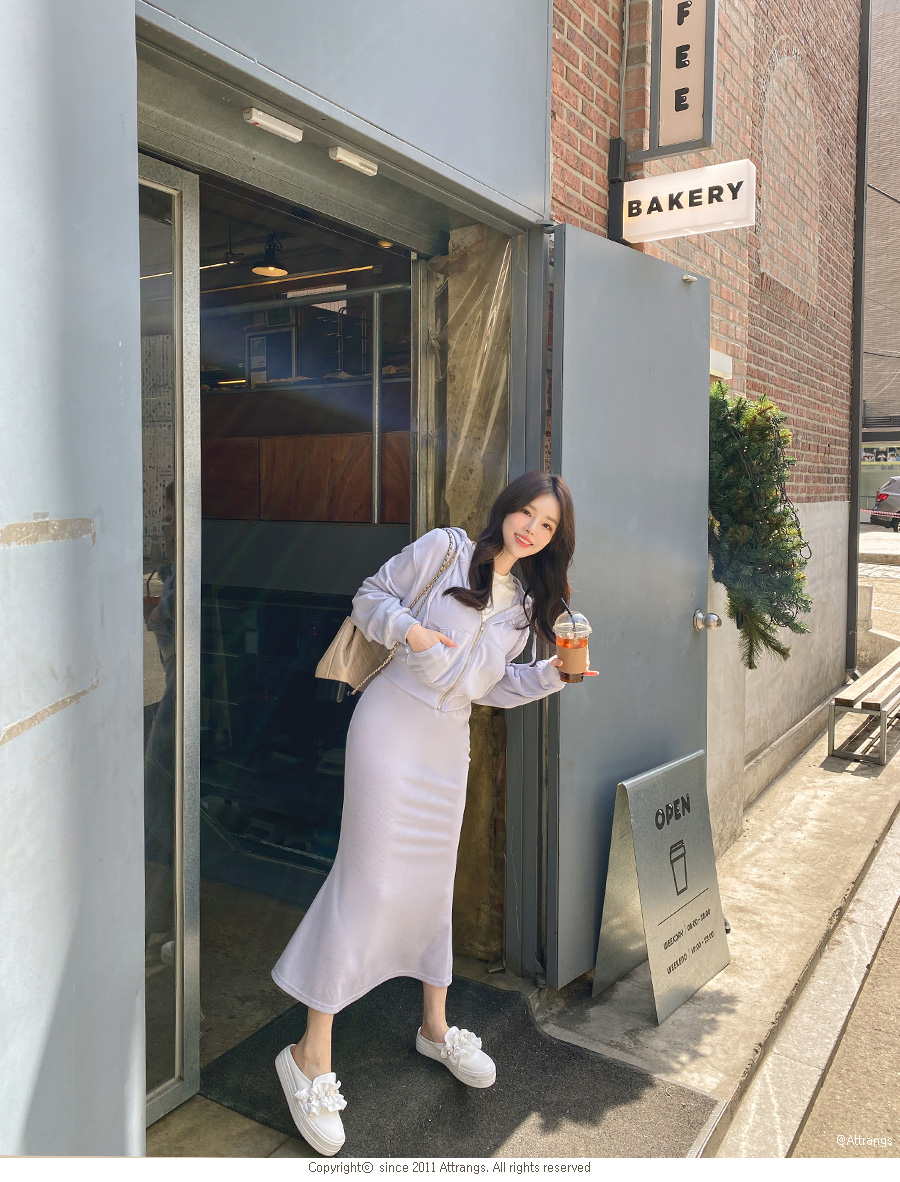 TYPE
Two-piece / ツーピース / 两件套
FABRIC
Polyester / ポリエステル / 聚酯 (95%)
Span / Spandex / スパン、スパンデックス / 弹力纤维 (5%)

COLOR
CreamBeige,PinkPurple,Black
クリームベージュ,ピンクパープル,ブラック
乳米色,粉紫,黑色
SIZE
어깨단면
(Free) 45 cm / 17.7 in

가슴단면
(Free) 44 cm / 17.3 in

하의허리단면
(Free) 32 cm / 12.6 in

소매기장
(Free) 58 cm / 22.8 in

상의총기장
(Free) 40 cm / 15.7 in

힙단면
(Free) 39.5 cm / 15.6 in

하의총기장
(Free) 82 cm / 32.3 in

상의허리단면
(Free) 34 cm / 13.4 in

하의밴딩(MAX)
(Free) 40 cm / 15.7 in

소매단면
(Free) 17 cm / 6.7 in


COUNTRY (ORIGIN) MANUFACTURED
한국 / South Korea (韓国)